egyptian street food restaurant zooba has recently opened a new york flagship in nolita, becoming the neighborhood's new go-to spot for inspired and innovative eats. since first opening in cairo in 2012, zooba has been turning familiar egyptian street food on its head with its signature takes on cultural classics. to celebrate the next phase in the evolution of their brand, the restaurant partnered with renowned design agency &walsh to develop a visual identity that tapped into to zooba's vibrant culture, cuisine, history and heritage.
upon visiting cairo, &walsh founder jessica walsh became inspired by the energy and atmosphere of the city — the layered visuals on the streets, hand-painted typography, colorful tiles, posters, and painted illustrations on walls. taking cues from this visual language, the team at &walsh decided on colorful, vibrant designs that mirrored zooba's original identity and authentic messaging, and an arabic alternative logo. the studio worked with a calligraphy artist based in cairo on the typography for the branding, and layered the logotype with contemporary and humorous patterns and illustrations inspired by the city's streets.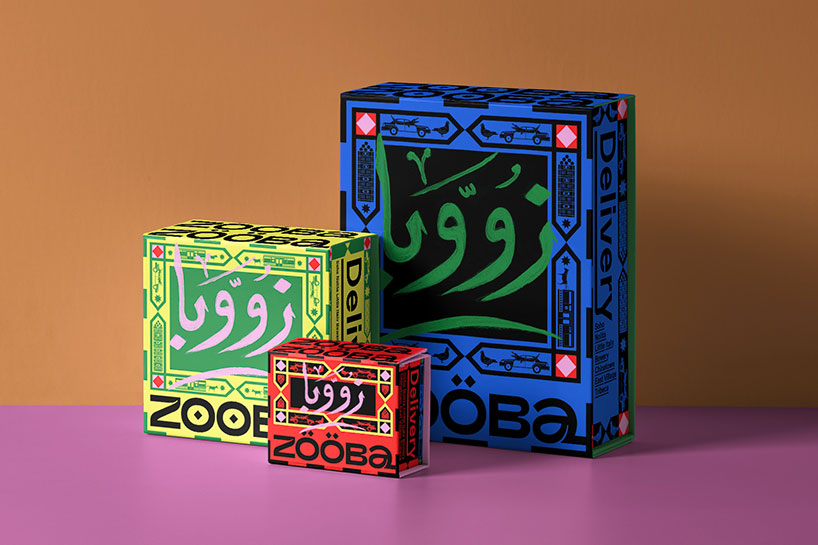 for the space's interiors, zooba worked with egyptian-born architect ahmed el husseiny of AEsuperlab to design a lively and inviting atmosphere that perfectly paired with the brand's new visual identity. embodying a cairo-meets-new york aesthetic, the restaurant features a huge panel of colorful LED lights that stretches across the ceiling, tiled walls, exposed piping and an intricately-painted bar surrounded by traditional cairo street cafe chairs.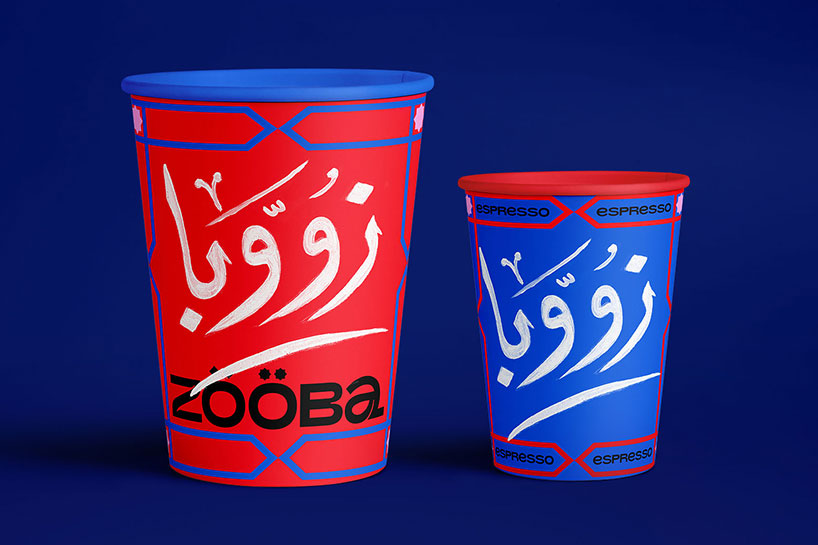 'opening up shop next door to some of our favorite restaurants and brands anywhere in the world is a privilege for us,' explains zooba founder chris khalifa. 'we started out seven years ago as a neighborhood store in cairo, and we're incredibly proud of everything it took to finally get to NYC. we've always tried to keep that inviting feeling of a local restaurant. hopefully, we can bring that same spirit to our new neighborhood in nolita.'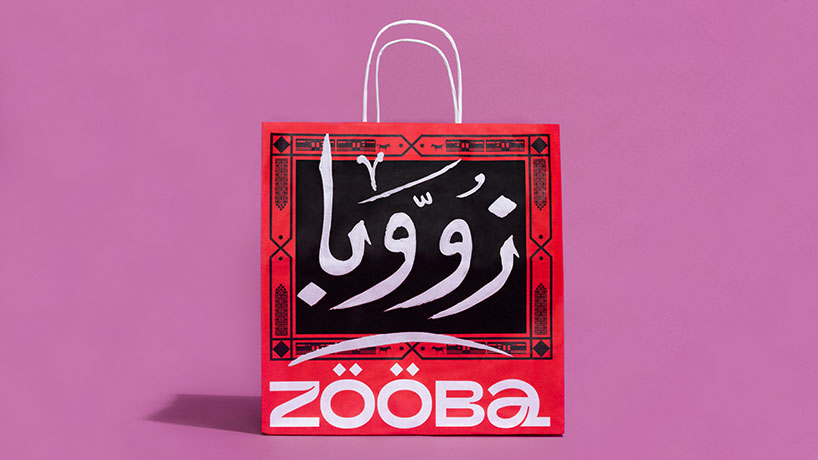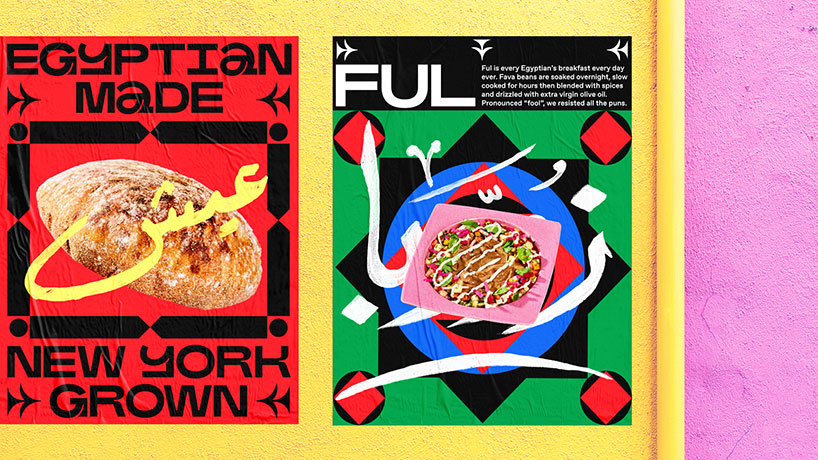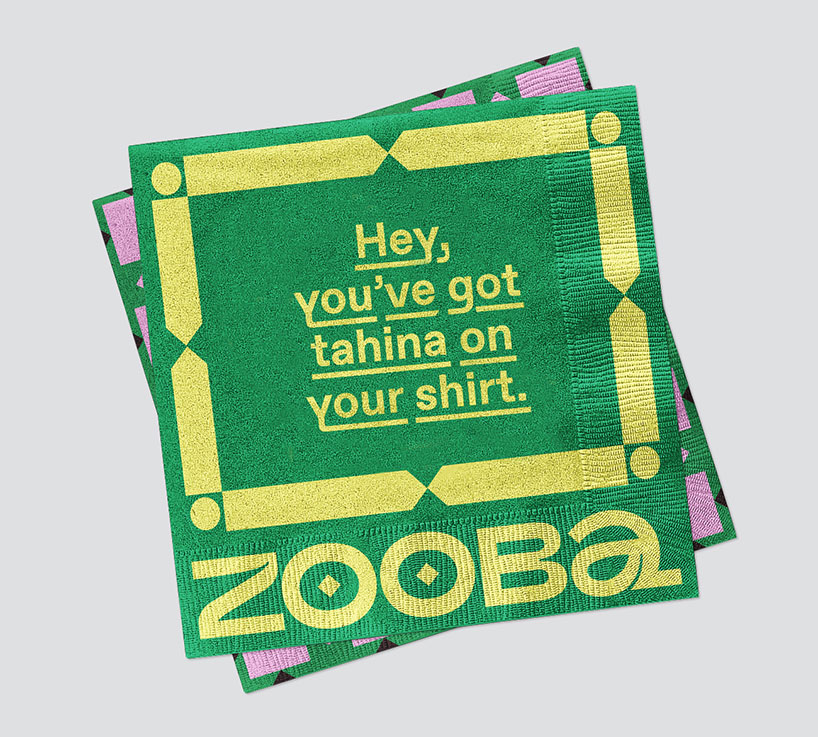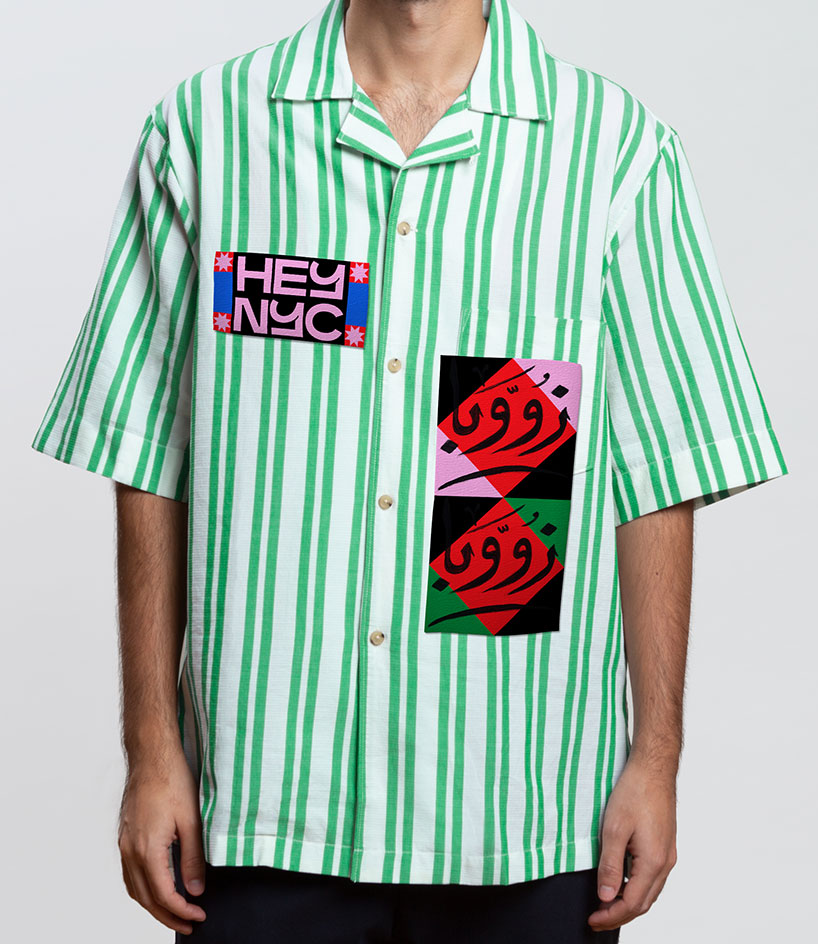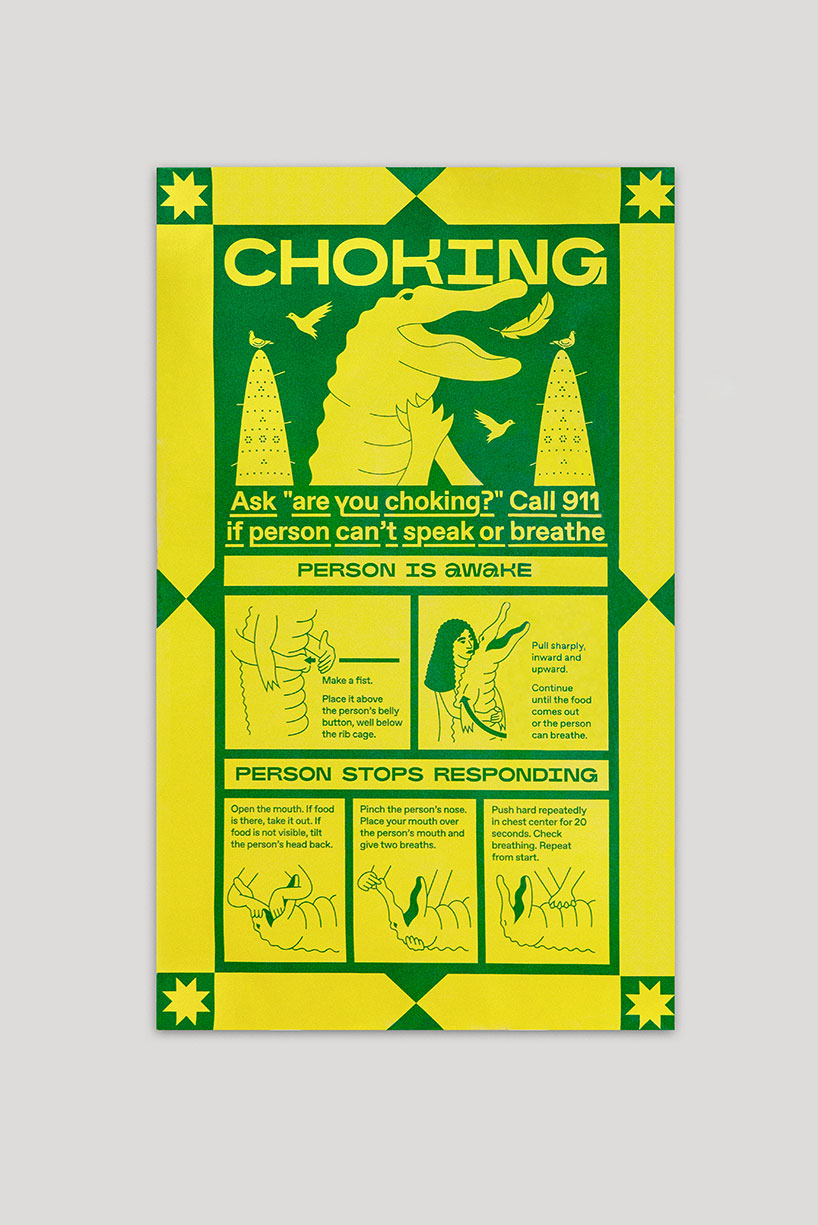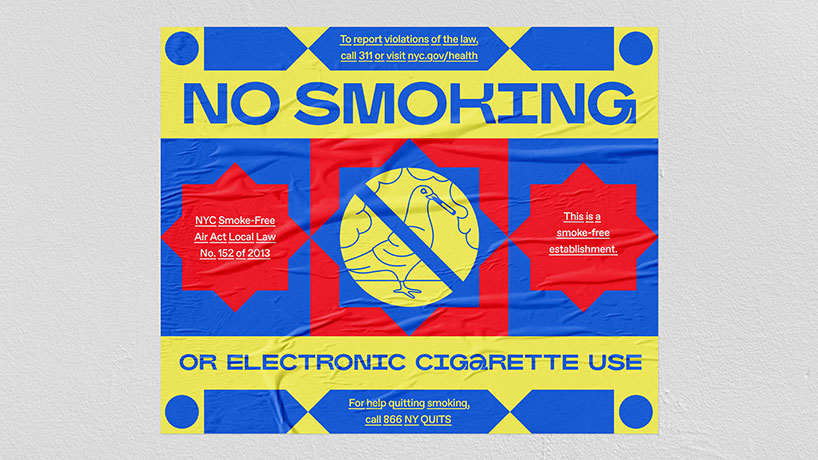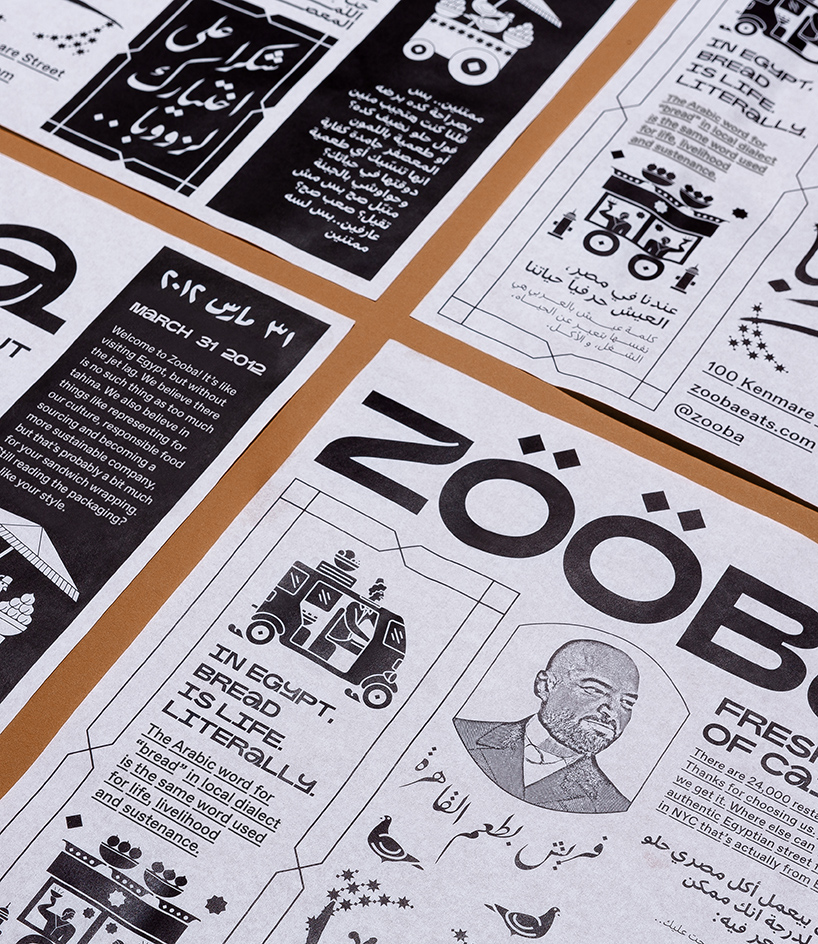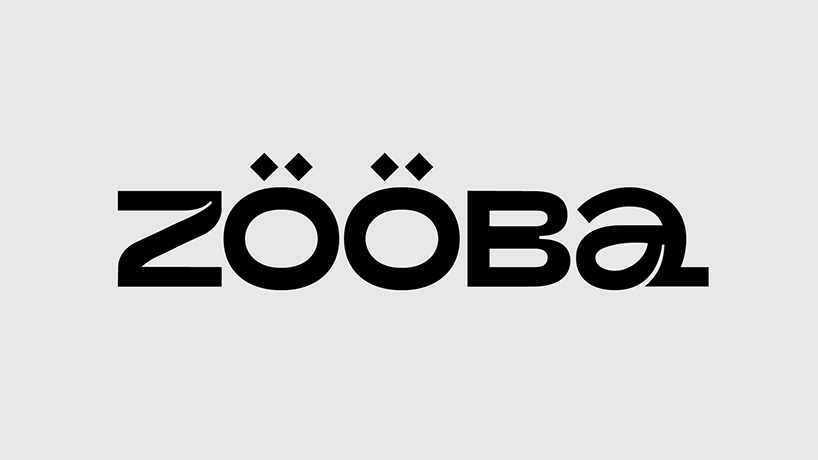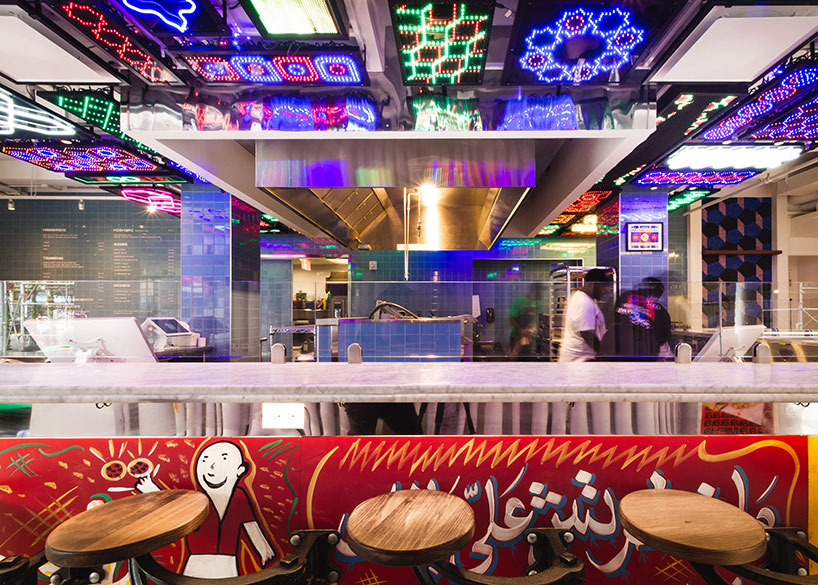 photo by ahmed el husseiny, AE superlab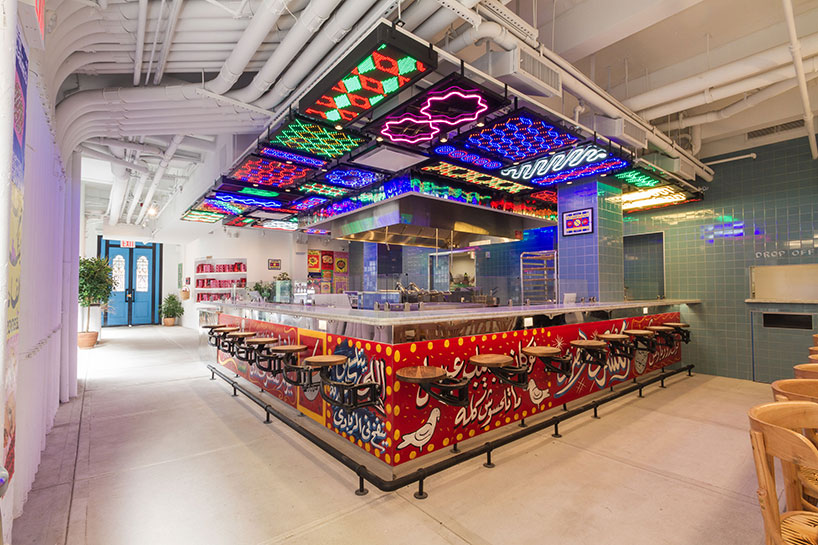 photo by ahmed el husseiny, AE superlab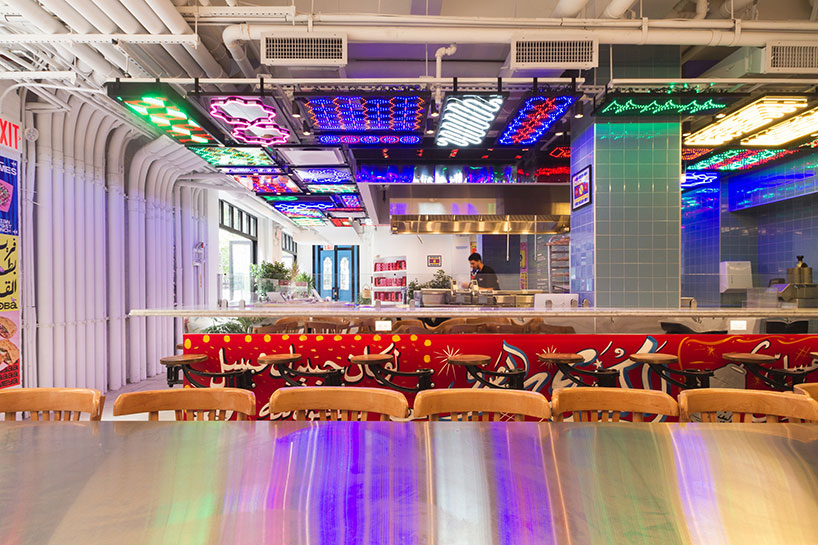 photo by ahmed el husseiny, AE superlab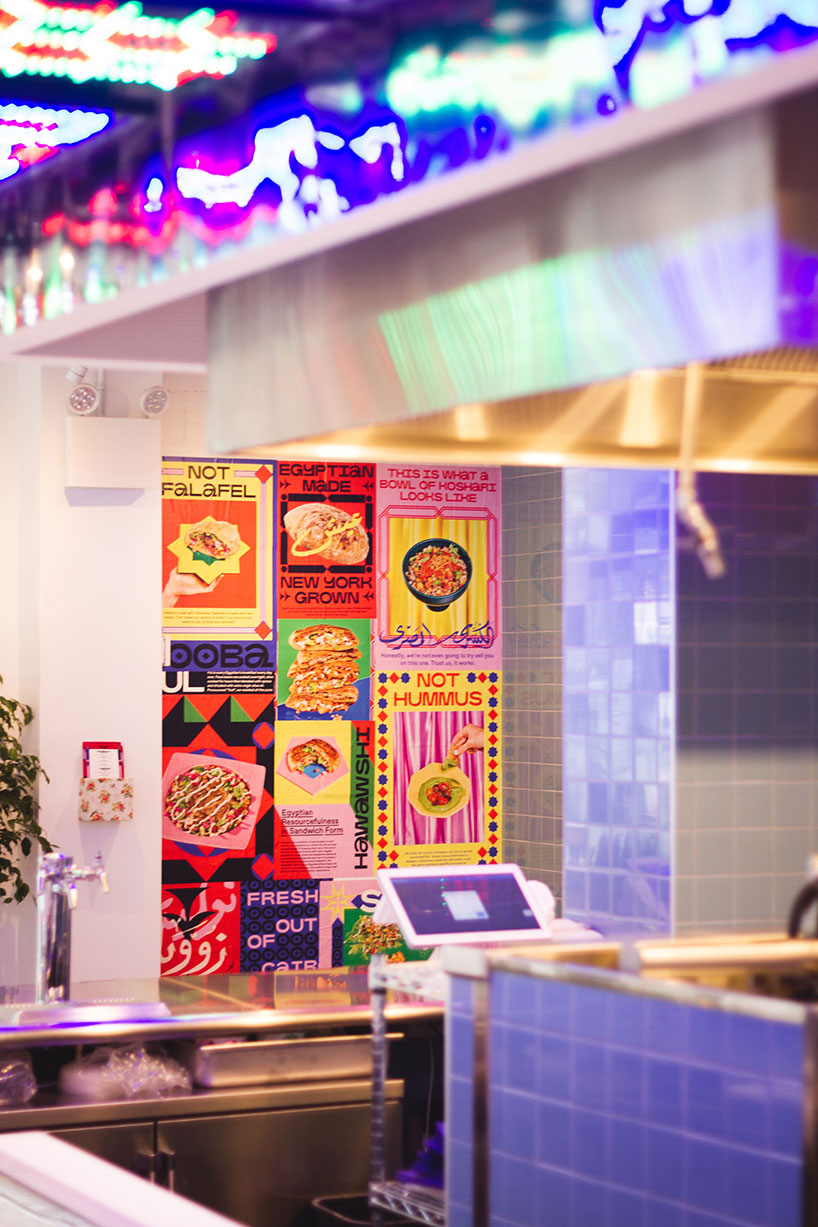 photo by ahmed el husseiny, AE superlab
project info (branding):
creative direction: jessica walsh
strategy: jessica walsh
production: stephanie halovanic
lead design: gabriela namie
design: soomin jung, elinor o'brien, zak tebbal, farah kafei
copywriting: stephanie halovanic, farah kafei
illustration: zak tebbal, aleksandra apaza
arabic calligraphy: mohamed mohamed (zizo)
type design: gabriela namie, junki hong
animation: jonah nigro, danaé gosset
photography: sarah hopp
prop design: arielle casale
zooba founder: chris khalifa
zooba creative director: adam mourad
zooba art director: omar mobarek
food photographer: joe lingeman
food photo producer: amelia katz
prop & food stylists: beatrice chastka, pearl jones
mural painters: kelly li, elizabeth levy, timothy khalifa
project info (space):
designer/architect: ahmed el husseiny, AE superlab
location: 100 kenmare street, new york, NY 10012
hours: open daily from 11-10
more info: zoobaeats.com
instagram: @zooba
nina azzarello I designboom
nov 11, 2019
Let's block ads! (Why?)