evian and its recently-appointed 'creative advisor for sustainable innovation' virgil abloh have announced the next step in their collaborative project. an abloh-designed 750ml glass bottle is being launched in new york during a one day 'drip drop' event, giving new yorkers the chance to get their hands on one. the limited edition polka-dotted design encapsulates abloh's reference to rainbows, which features in a series of products intended to help the mineral water company make its design more sustainable.
images courtesy of evian
'the notion that one drop can make a rainbow served as the inspiration and metaphor to drive my first project as evian's creative advisor for sustainable innovation design', virgil abloh says about the collaboration. 'as light refracts through that droplet, it reveals its full polychromatic potential. we don't see just water, we see infinite possibilities and inspiration.'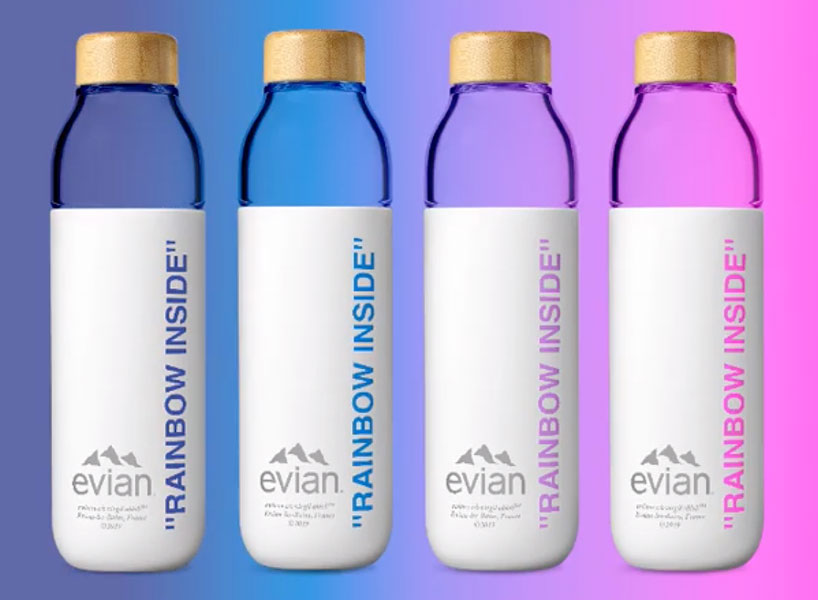 the bottle is one in a series of new abloh-designed evian products. earlier this year it released a limited-edition 17oz. glass water bottle with a bamboo lid, made in collaboration with beverage brand SOMA. in addition to this release, last week evian announced plans to trial a collapsible water dispenser made of recycled plastic in a bid to reduce its plastic packaging.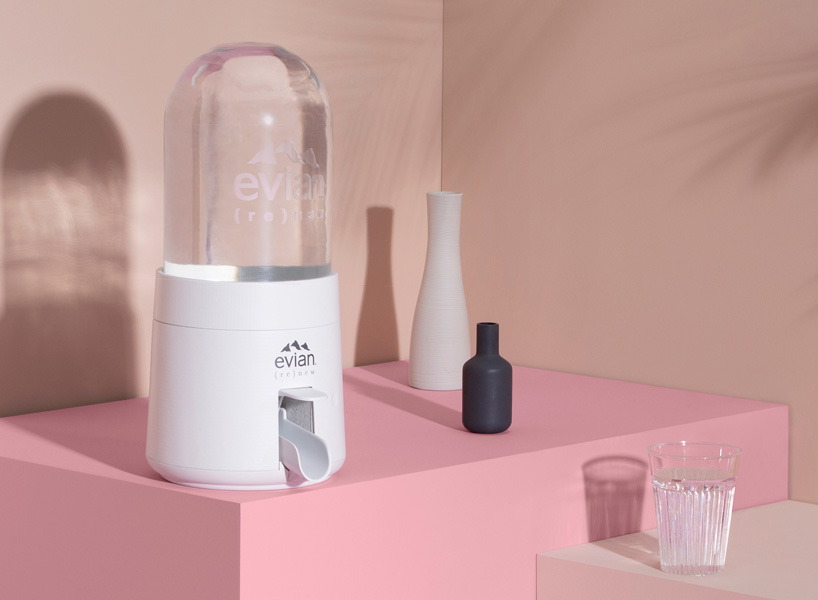 the full 'one drop can make a rainbow' collection is available now, with the SOMA bottles exclusive to matchesfashion.com and the 750ml bottle available from the evian web store. new yorkers are invited to experience the rainbow vision for themselves at the evian drip drop event for one day only in downtown NYC. attendees will have a chance to get their hands on one of the limited-edition bottles for free while supplies last. the event is being held at 393 broadway on may 9 at 12pm, on a first-come, first-served basis.
project info
manufacturer: evian
designer: virgil abloh
kieron marchese I designboom
apr 30, 2019
Let's block ads! (Why?)