developed for the italian 'marble tailors' laboratorio morseletto, BCXSY has designed the BICOLORE collection using historical vicenza stone. the material, which laboratorio morseletto is renowned for its use of, takes center stage in the project. combining the natural yellow and gray color of the stone, the rich texture of the surface comes alive against the simple designs. comprising of a bench, a console and a bar-cabinet, the pieces were first unveiled in june 2019 during EDIT napoli, where it was also awarded the accolade of 'best-in-show'.
all images © laboratorio morseletto
to make the collection, BCXSY has worked closely with laboratorio morseletto to form pieces that highlight the subtle beauty of the vicenza stone. after visiting the family-run company and the surrounding berici hills quarries that can be found underground, the team came across areas where yellow and gray stone meets. as can can seen throughout the designs, and as the name suggests, this fusion of color has been embraced to gives the project a unique character.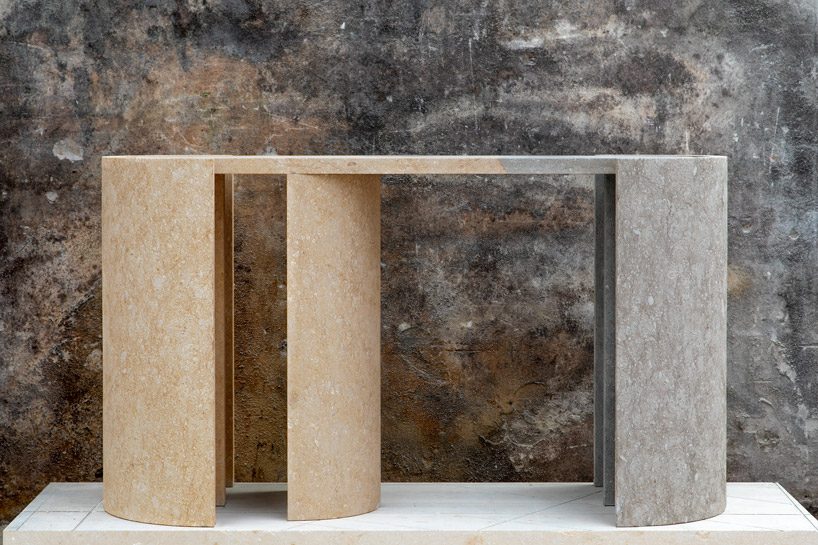 the contrast of yellow and gray creates the perfect balance between cool and warm tones. each piece also shows the natural edge between the colors, giving an idea of the unusual moment when different rocks came together. on closer inspection one can see the amazing array of tiny fossils that are embedded into the surface of the stone, alluding to its ancient origin. by harnessing this raw material, the collection by BCXSY results in a subtle, yet rich expression of materiality.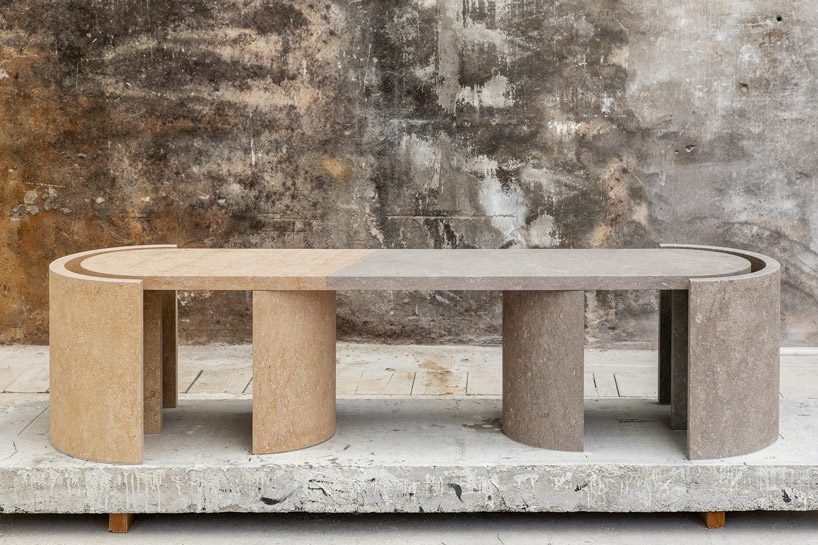 established in 2007 by designers boaz cohen and sayaka yamamoto, BCXSY is an interdisciplinary studio based in amsterdam. laboratorio morseletto is a family-owned company, internationally acclaimed for over a century for its high skill, innovation and craftsmanship in vicenza stone and various types of marble.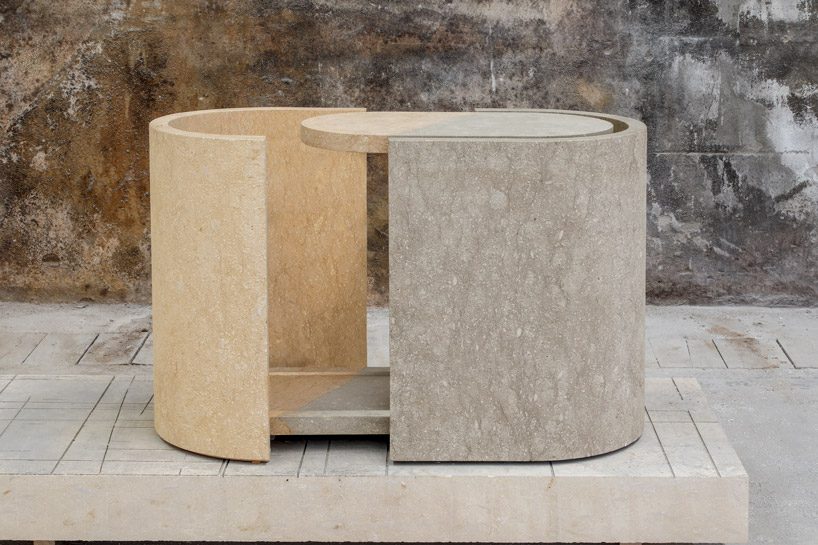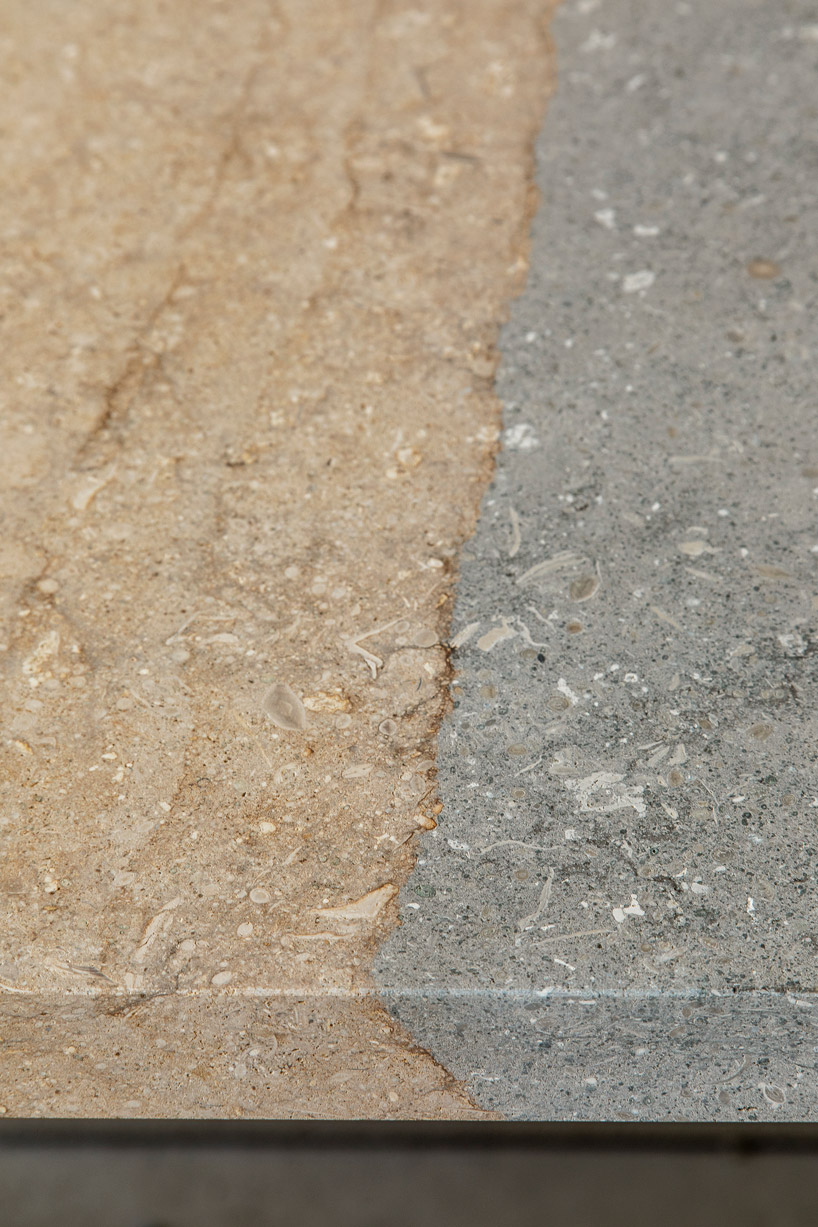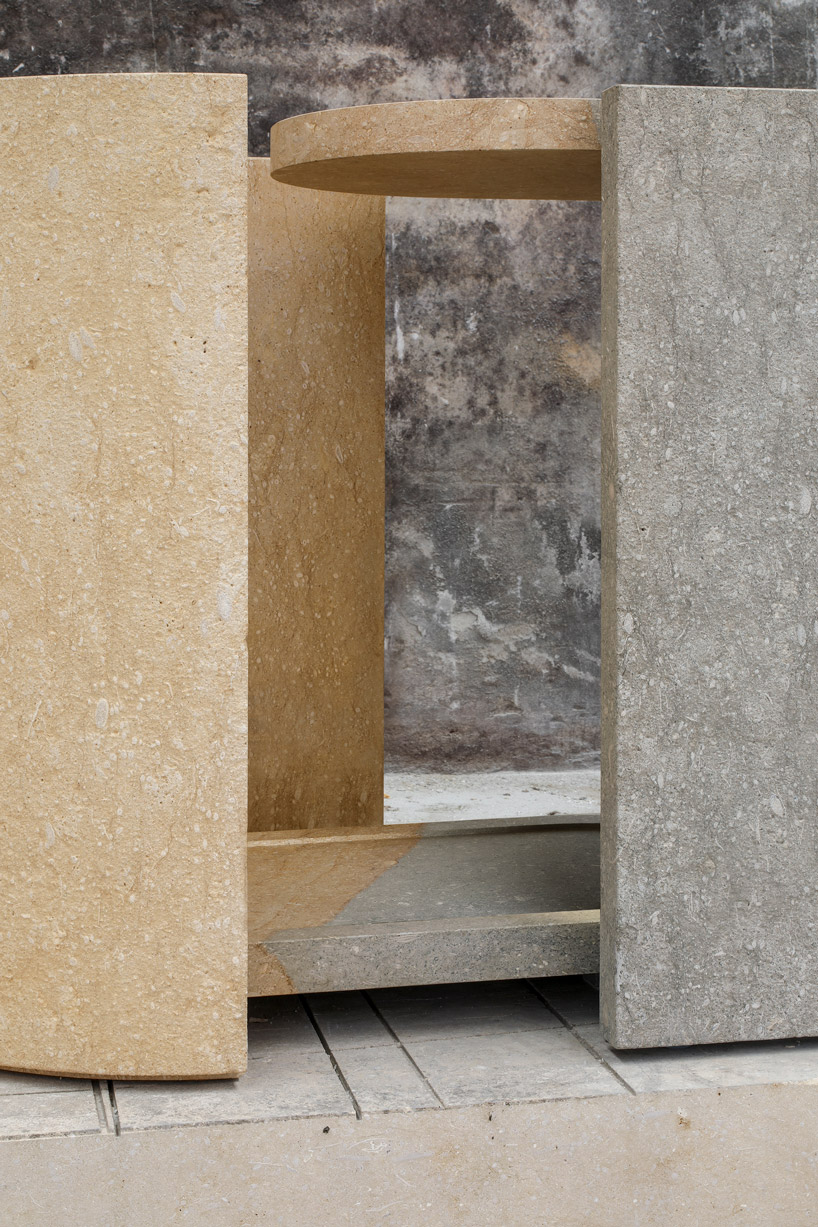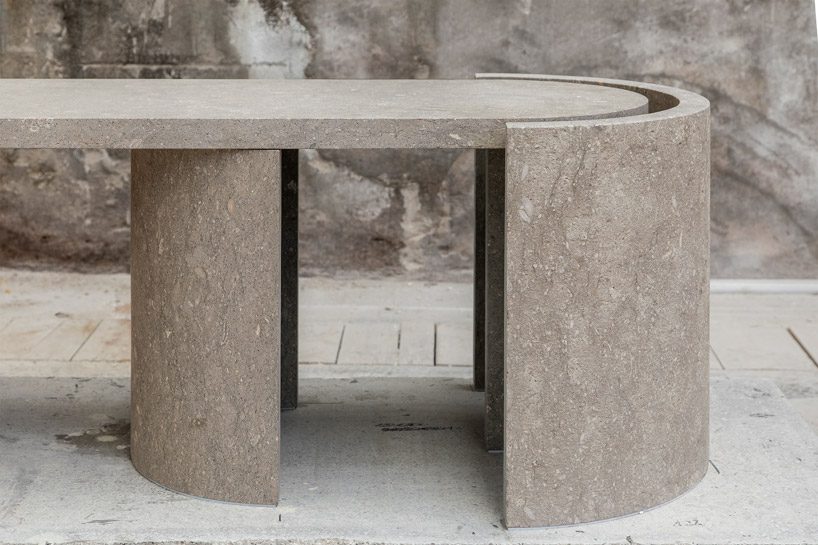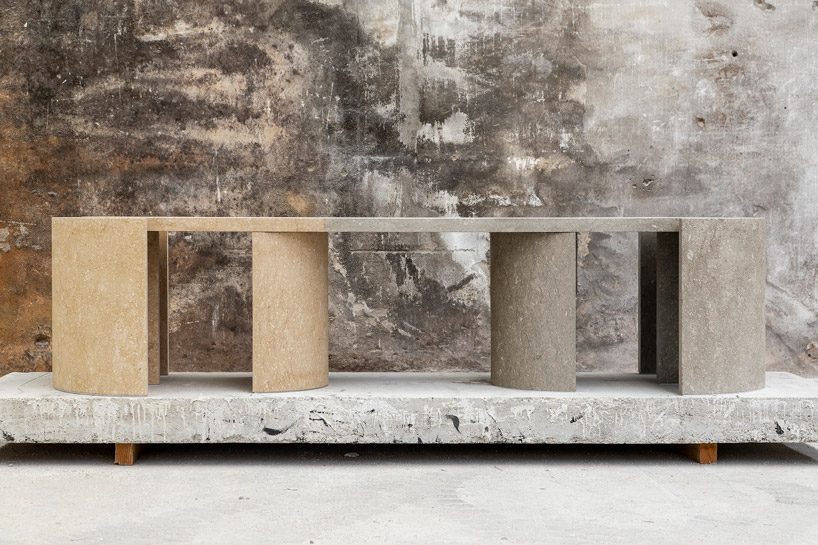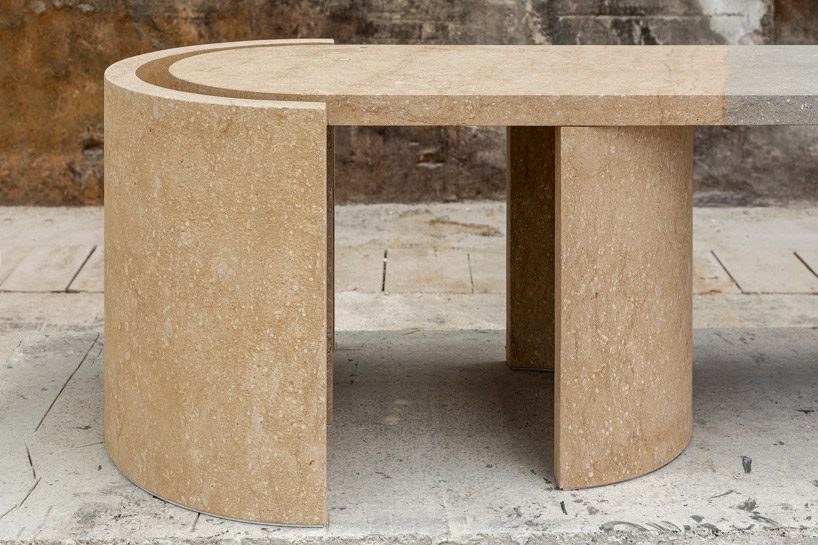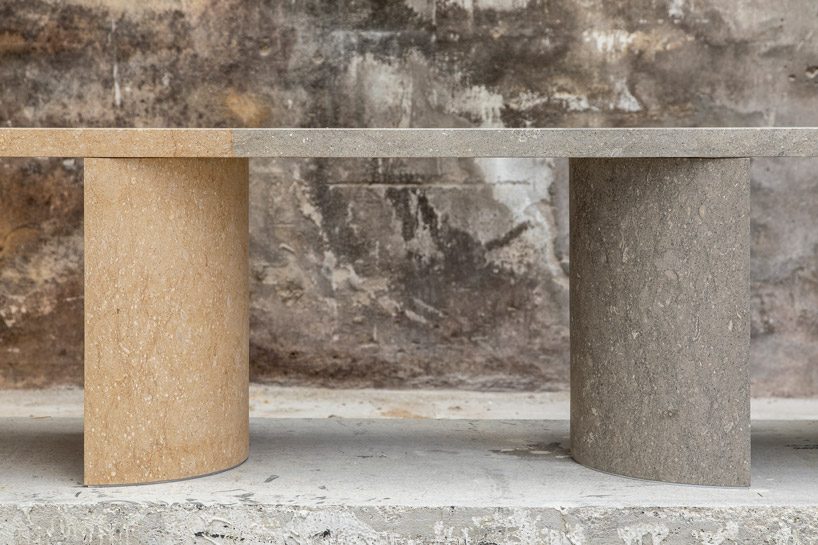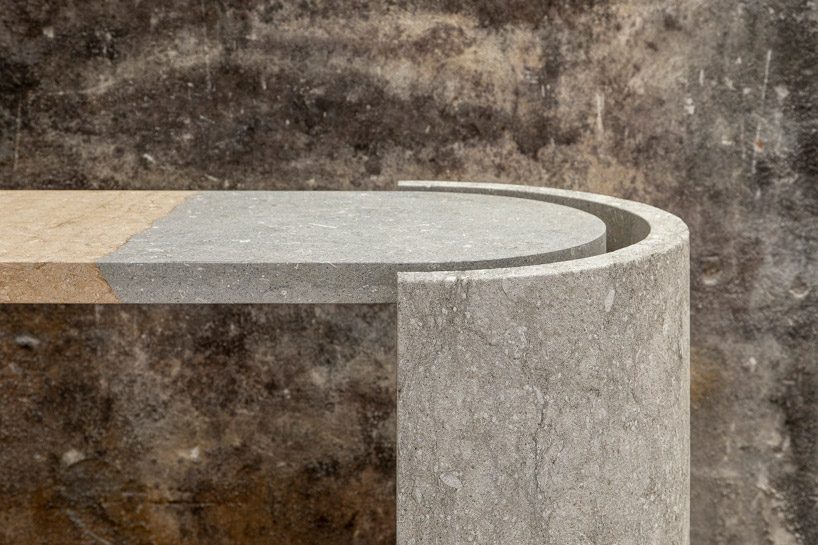 project info:
project name: 'BICOLORE'
client: laboratorio morseletto
design: BCXSY
with special thanks to: deborah morseletto, joelle de jaegher, emilia petruccelli, domitilla dardi, alessandro dimauro and chia lin liao
year: 2019
photography credits:
product photography: laboratorio morseletto
production photography: laboratorio morseletto
Let's block ads! (Why?)