reiulf ramstad architects has developed bygdøynesveien 15, a residential complex on the bygdøy peninsula, just outside oslo, norway, which combines new constructions with a historic facility. the project comprises six freestanding units divided equally in two rows on each side of the central park area, while an existing main house from 1916, regulated for the preservation of the cultural environment, sits at the top side of the park.images by mariela apollonio – fotografa de arquitectura
reiulf ramstad architects, who won the competition to build bygdøynesveien 15 (BNV15) back in 2015, has developed the complex as a cluster of environmentally-friendly, forward-looking apartments built under the guidelines of the area's local character. the six buildings are divided in two typologies due to the different characteristics of each side of the park: the garden houses, to the west; and the park houses, to the east. coexisting harmoniously with the main house from the early 1900s, and with the park, the new residential development is characterized by an architecture of solid materials and forms.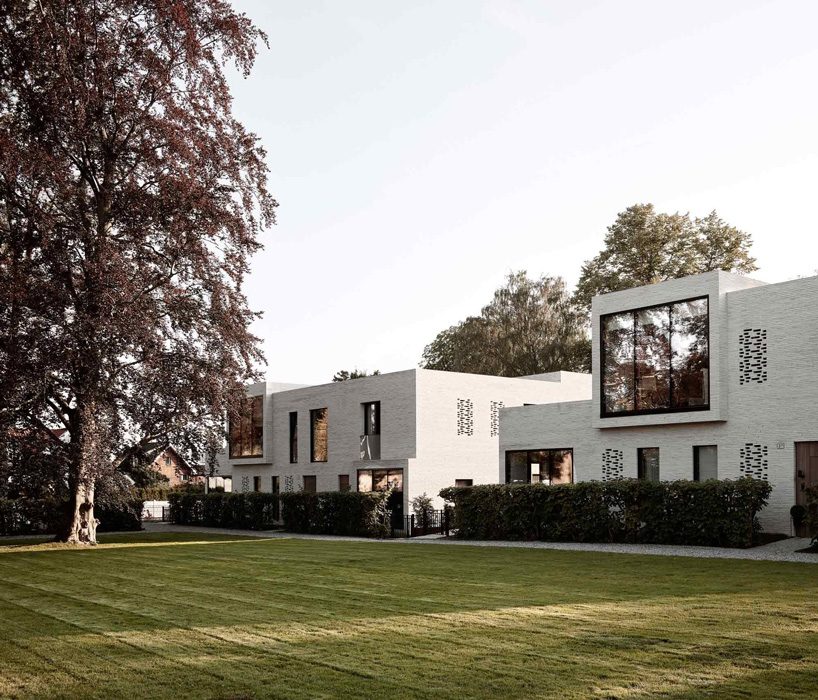 the project palette comprises solid materials and muted tones, including a brick façade composed of linear facing bricks with uneven surfaces in a white hue. the brick façade has been used to wrap the exteriors of all units in the complex, offering a unified, homogenized feel between them. large window openings bring plenty of natural light within the interiors, which comprise large, airy spaces complemented by various exterior terraces.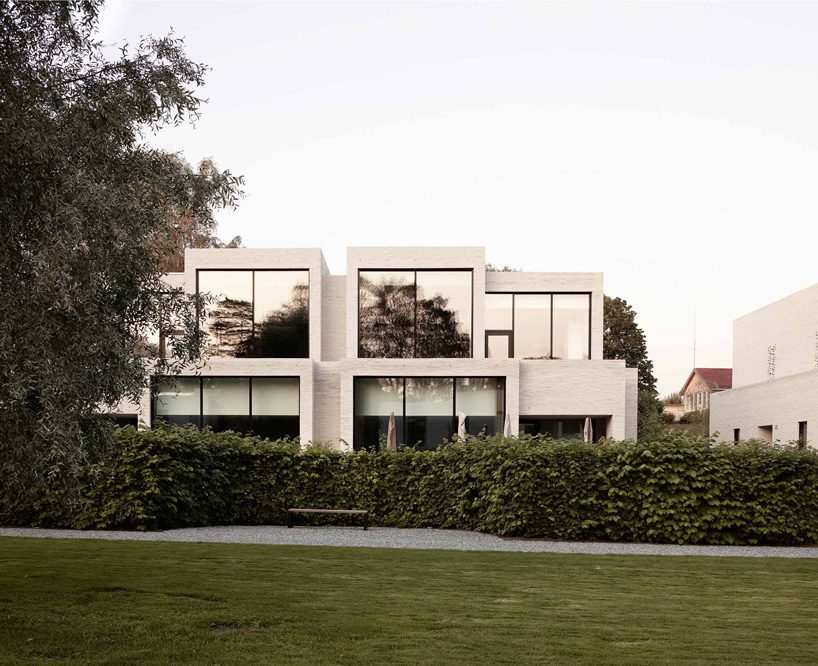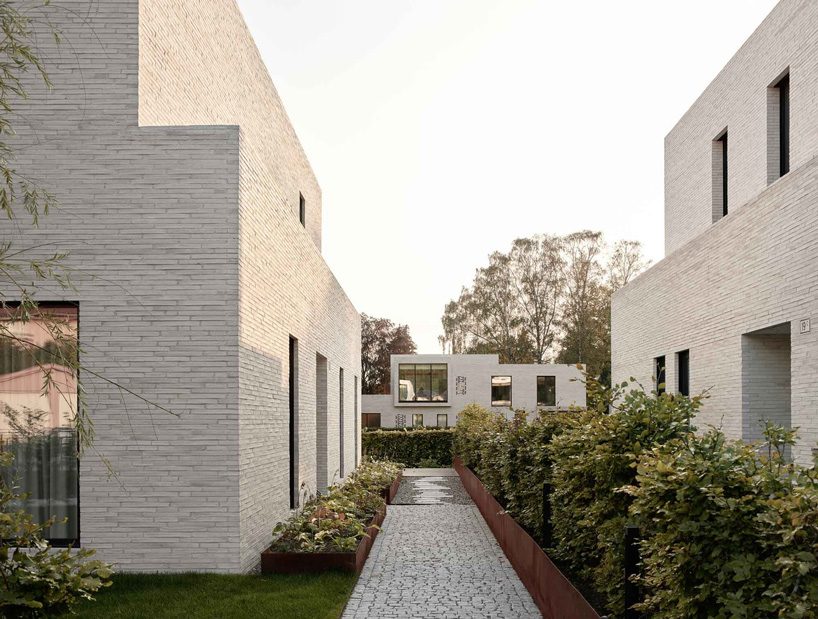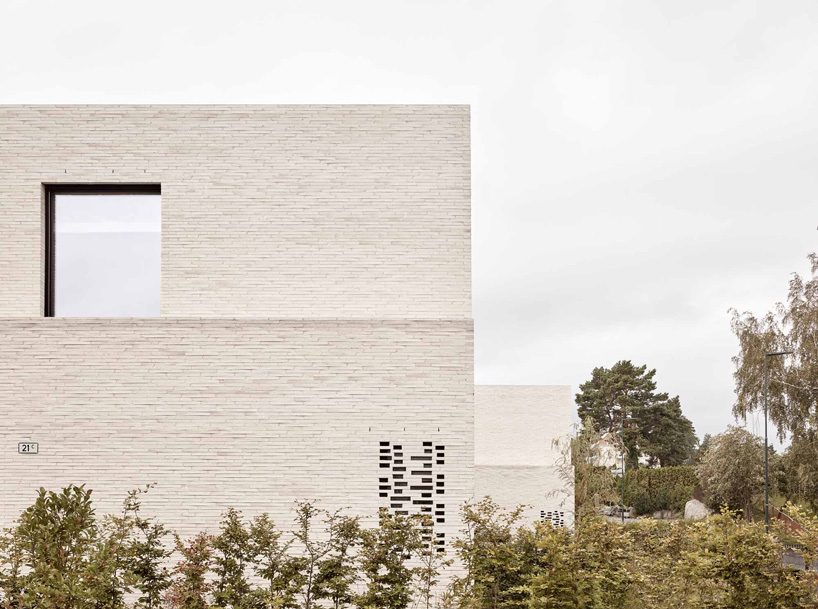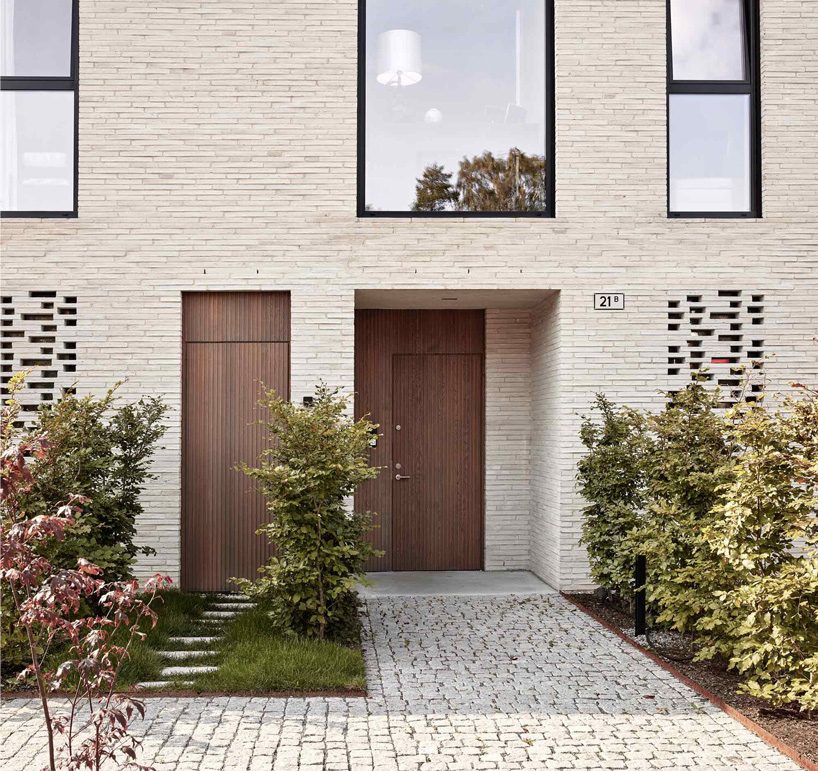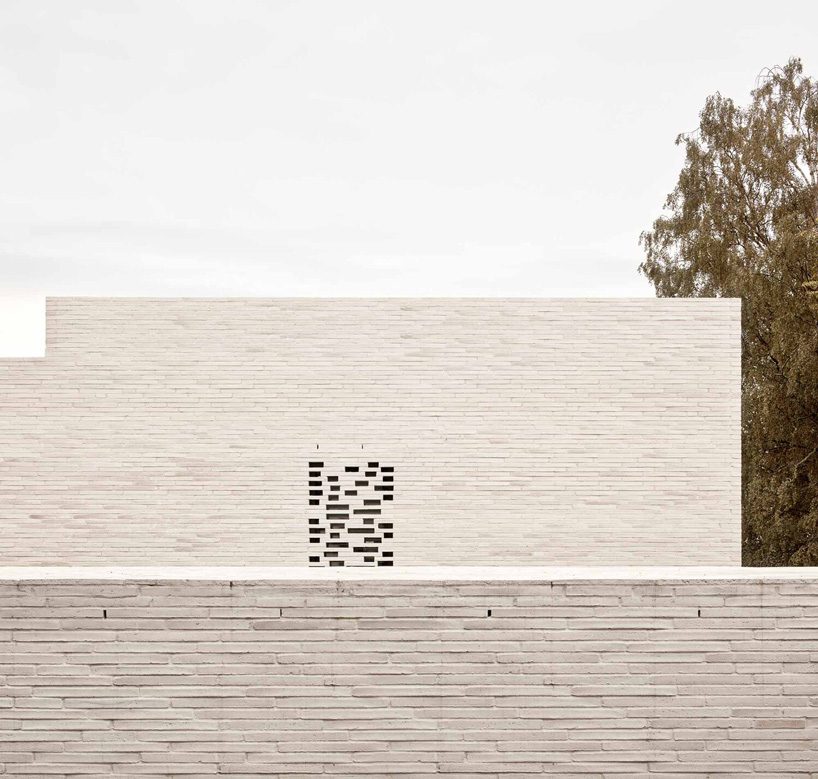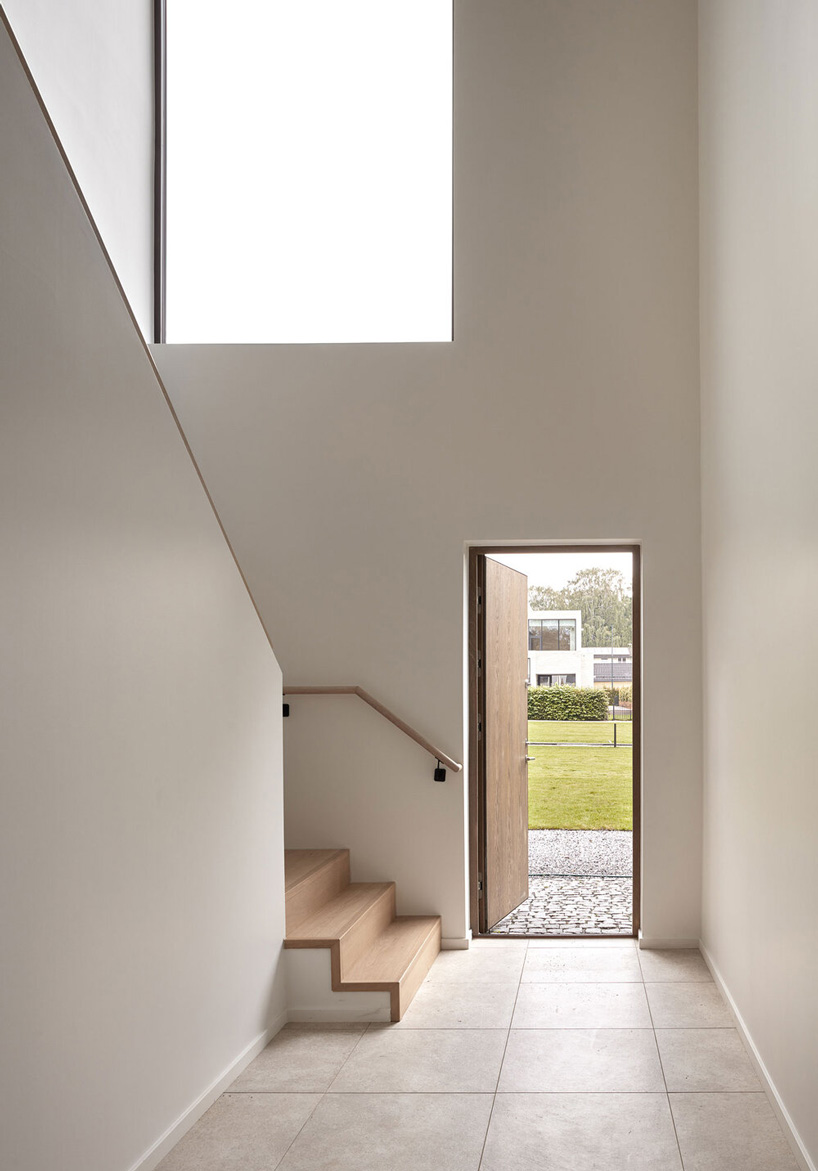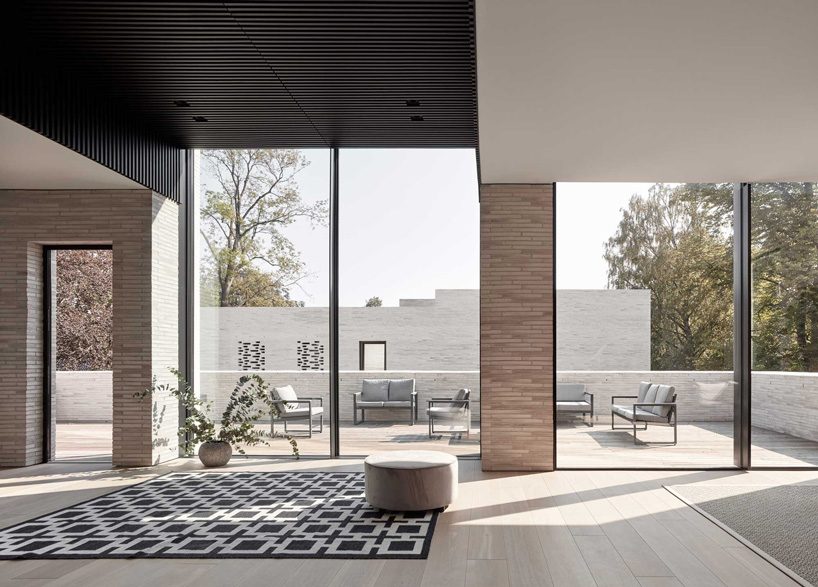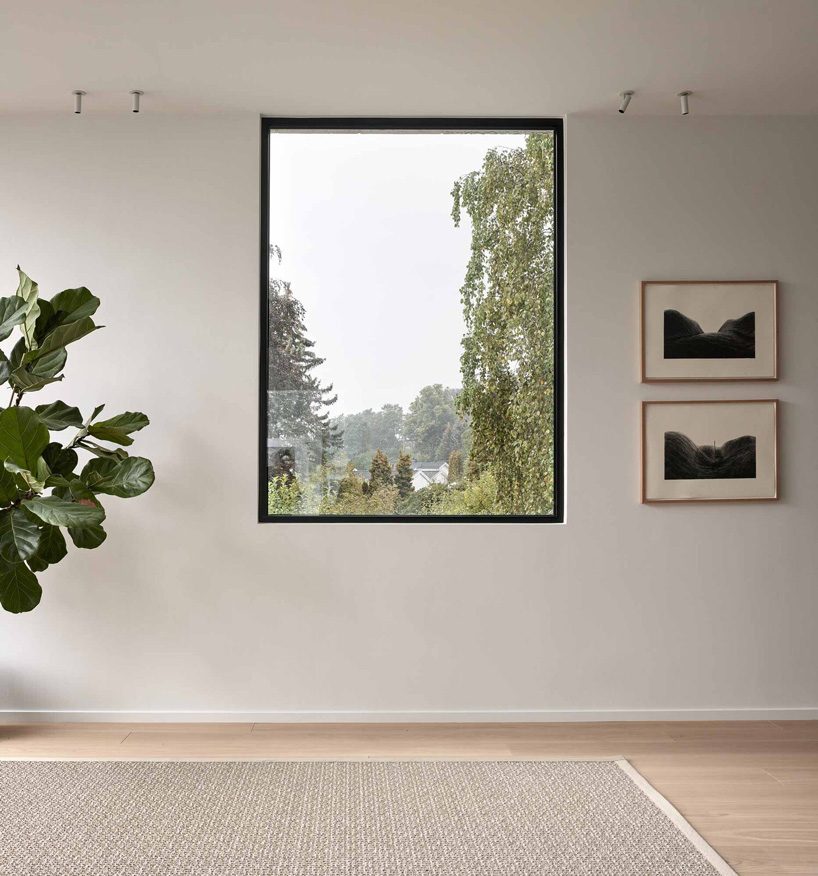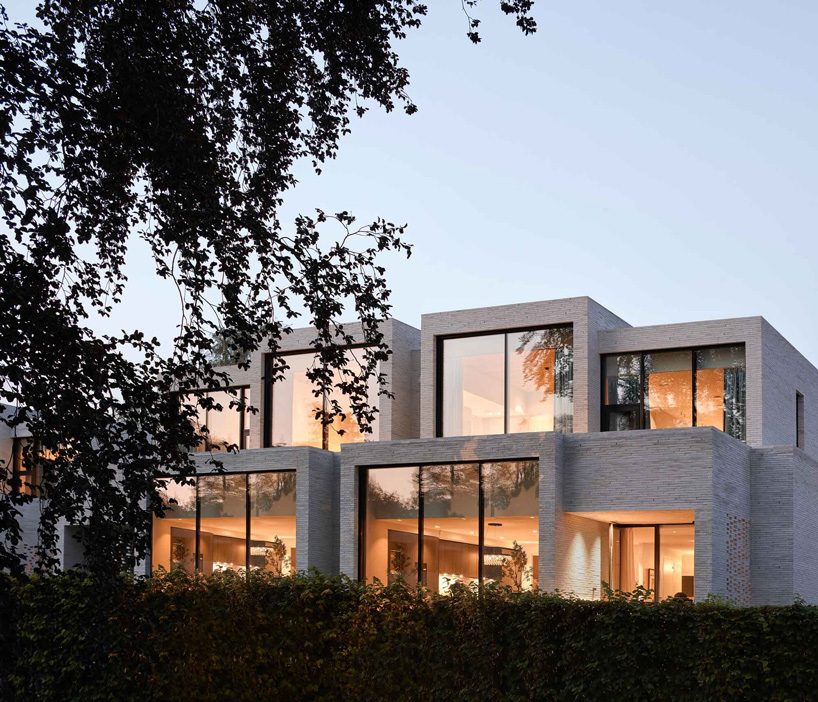 project info:
name: bygdøynesveien 15
architect: reiulf ramstad architects
typology: residential
status: competition, (2015) completed, (2019)
location: bygdøy peninsula, oslo, norway
sofia lekka angelopoulou I designboom
nov 09, 2019
Let's block ads! (Why?)