creating the first ever origami-inspired folding kayak was more than just an ingenious space-saving innovation for oru kayak, it set their benchmark for future products. in 2018, the two-seater 'haven' folding boat was then introduced. with the 'inlet', however, the brand unveils their lightest, most compact and fast-to-set-up kayak to date. it enhances an all-new folding pattern that allows the design to be folded from box-to-boat in under three minutes.
'this boat represents what I always wanted for oru: kayaks with intuitive and quick assembly, great stability, an affordable price, and unbelievable portability,' says anton willis, oru founder and chief design officer. 'I strongly feel that the Inlet is as close as we've ever come to building a product that breaks all the common barriers to boat ownership.'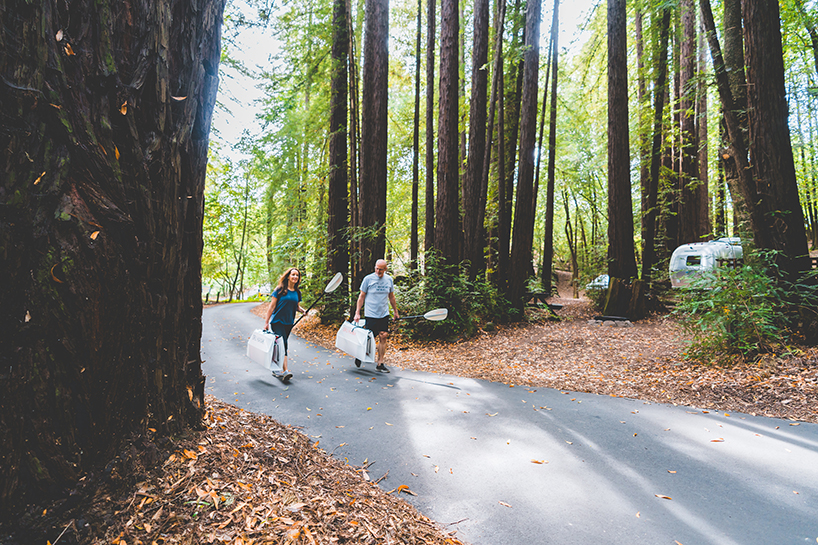 like the art of origami, the ori kayak inlet is formed from a new folding pattern. it produces a significantly more streamlined box-to-boat assembly that eliminates loose parts. it also features the brand's first fully-integrated floorboard. using their thinnest fold profile so far, the kayak can be folded up to 75% faster than their previous models, which means you have more time on the water.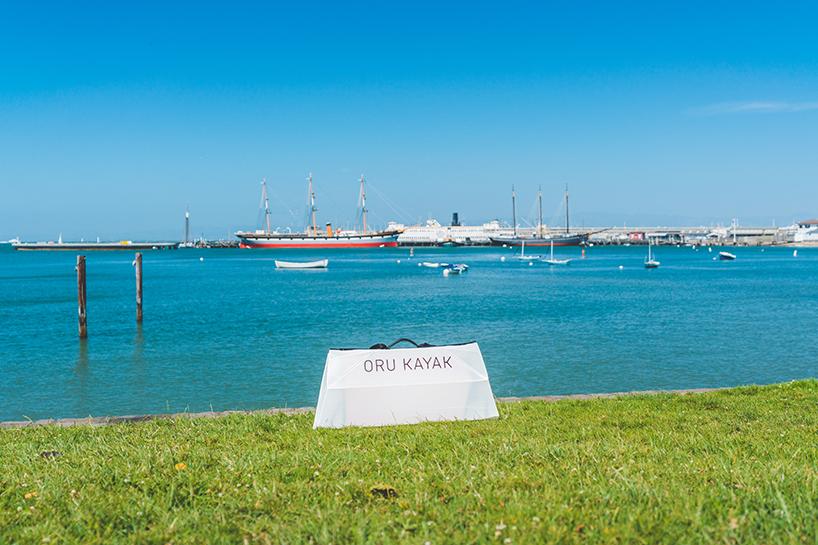 overall, the oru kayak inlet is 34% smaller when compact and 29% lighter in weight than their 'bay ST' model. it is smaller enough to be stashed under a living room sofa or work desk, or when stacked in the trunk of a standard car. when assembled, the vessel spans 304.8 cm in length and 78.7 cm in width, weighing only 9.07 kg.
oru kayak is currently seeking funding for the 'inlet' via their kickstarter page, here.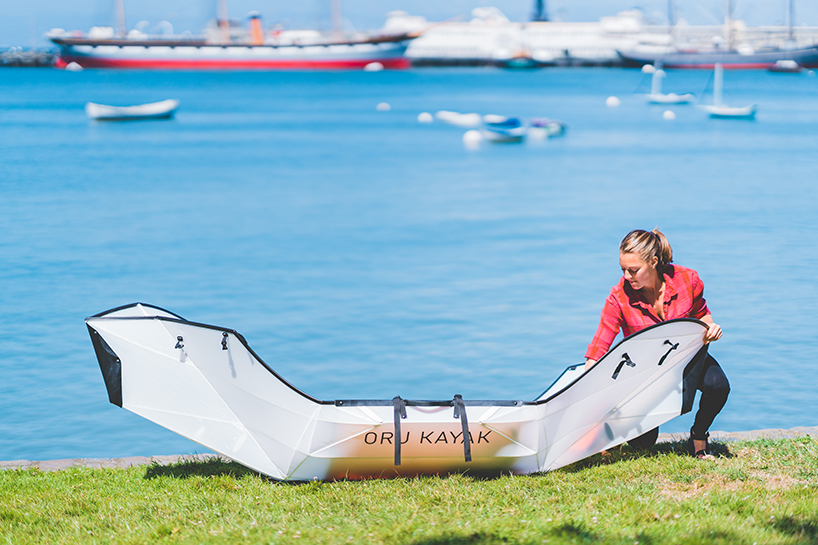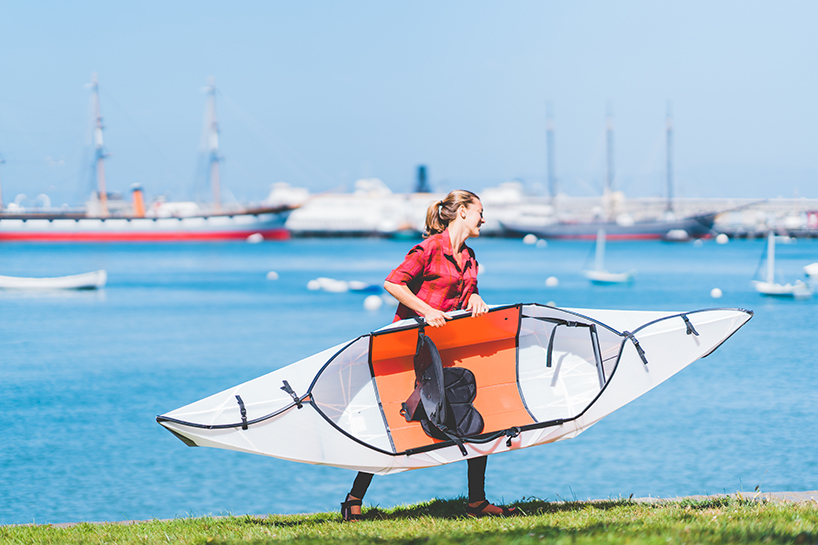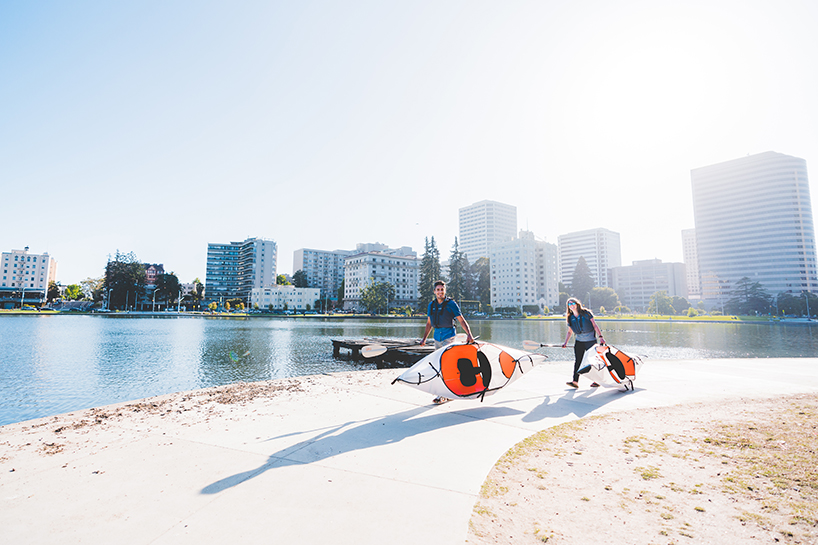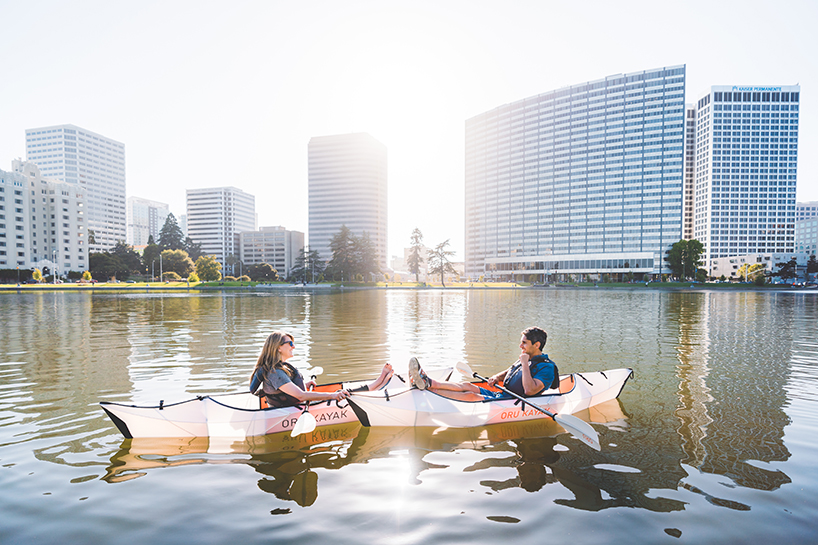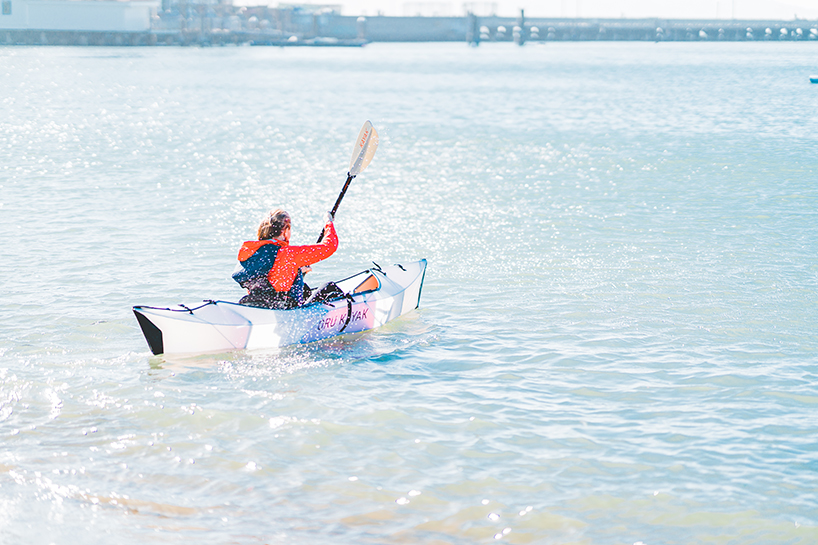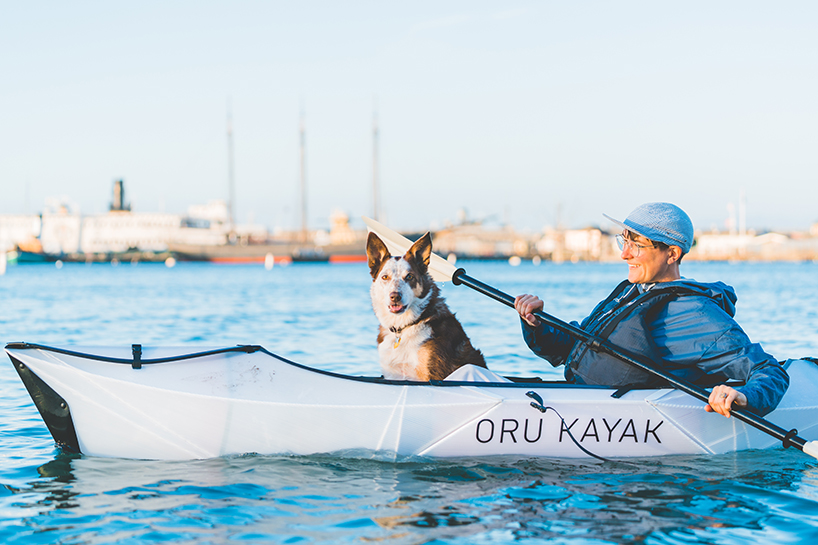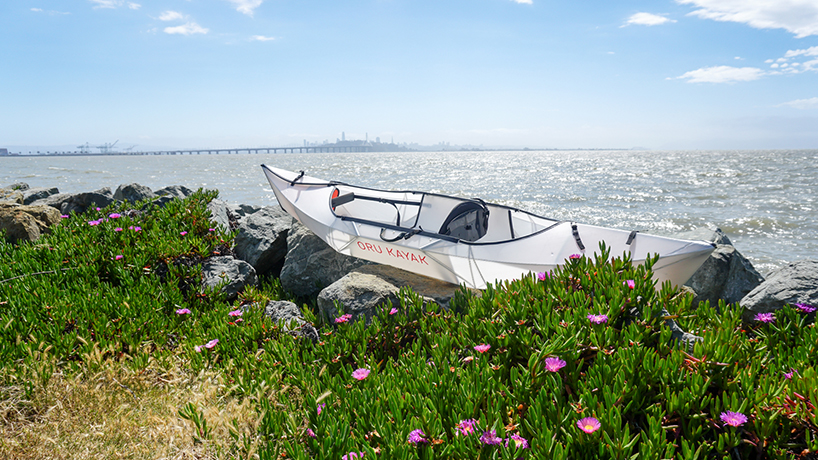 project info:
name: inlet
brand: oru kayak
Let's block ads! (Why?)