at orgatec 2018, buzzispace debuts new solutions for happy, healthy workspaces. these designs all address the importance of sound, light and nature of where people work. designed by alain gilles, the 'buzzibracks' exemplify these focuses by creating flexible yet personal rooms within office spaces.
all images courtesy of buzzispace
alain gilles' design comprises of a new architectural system to divide large workspaces. in essence, it is a family of modular units that enables users to become their own architect, modifying office areas to suit any need, whenever. it is composed of thin, black standalone frames that are finished with curtains.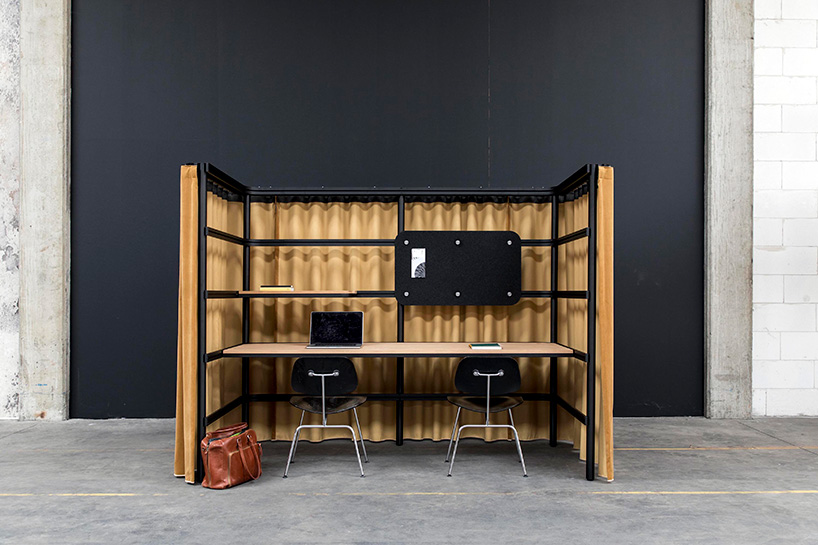 the curtains of the buzzispace 'buzzibracks' are customizable in a wide choice of colors, from blues to browns. furthermore, the kvadrat fabrics are offered in transparent or opaque options to be even more tailored for certain spaces and functions. as well as this, the modular design can be fitted with a selection of add-on furnishings, such as worktops, hooks and storage.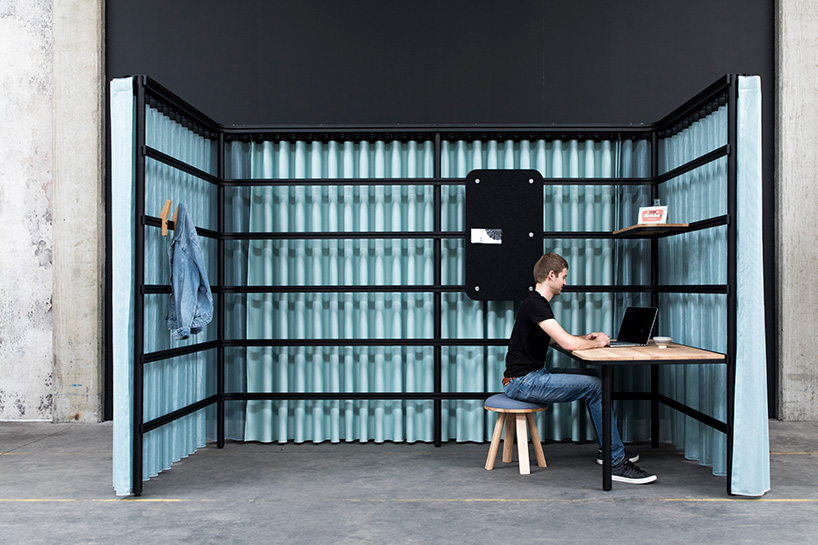 the soft structure of the design not only acts as a visual separation, but also as an acoustic divider. this means a room within a room can be formed, one that can be quickly and easily adapted from an area of focused individual or group work to one of relaxation away from the rest of the office. this ability to mix-and-match modules is a direct response to the dynamism of today's workplace. the 'buzzibracks' highlight how buzzispace's design serves the ever changing needs of office life.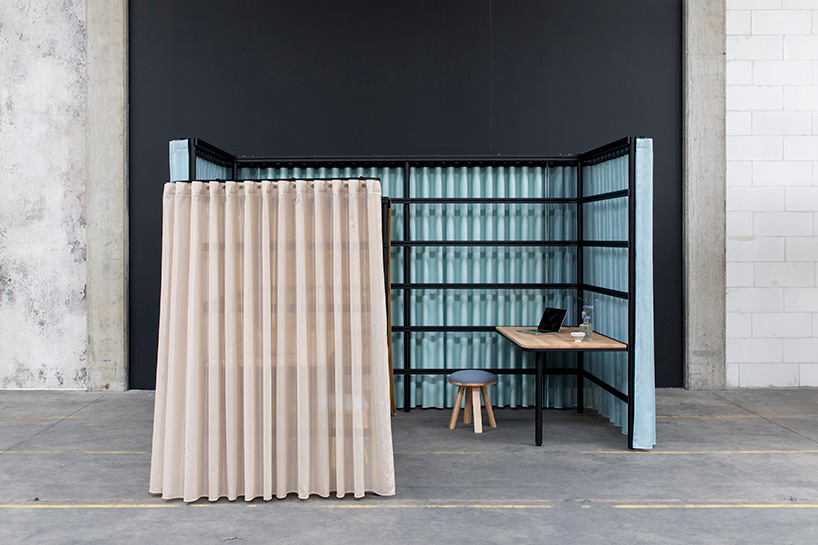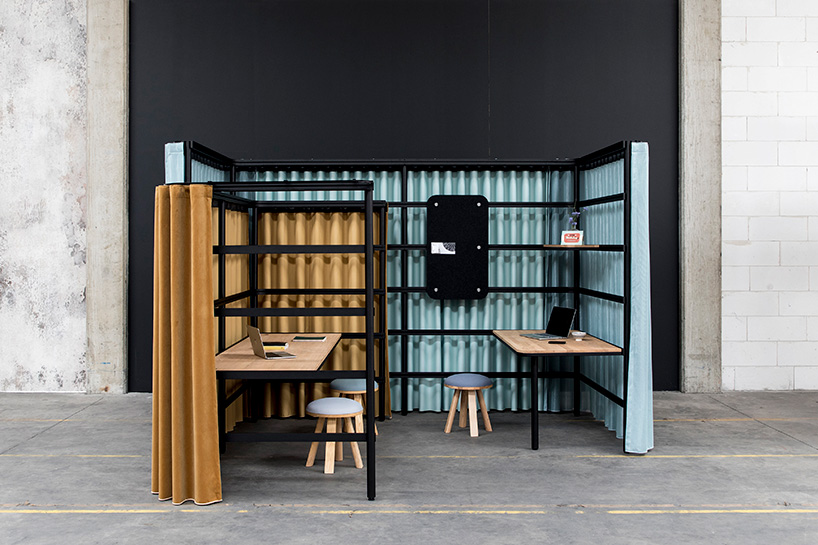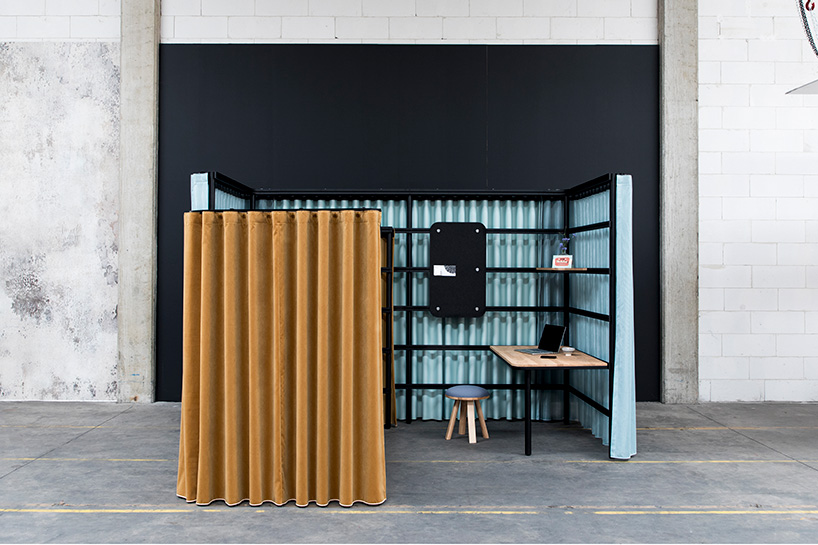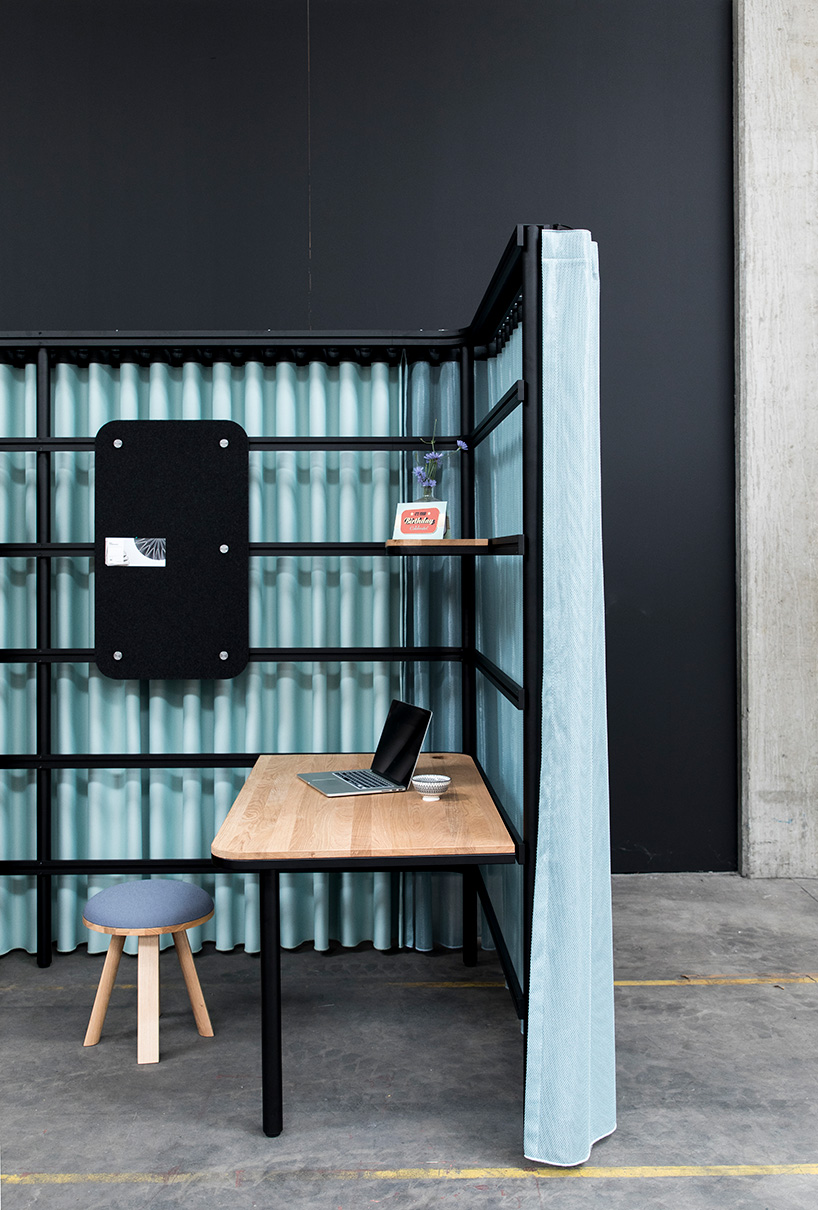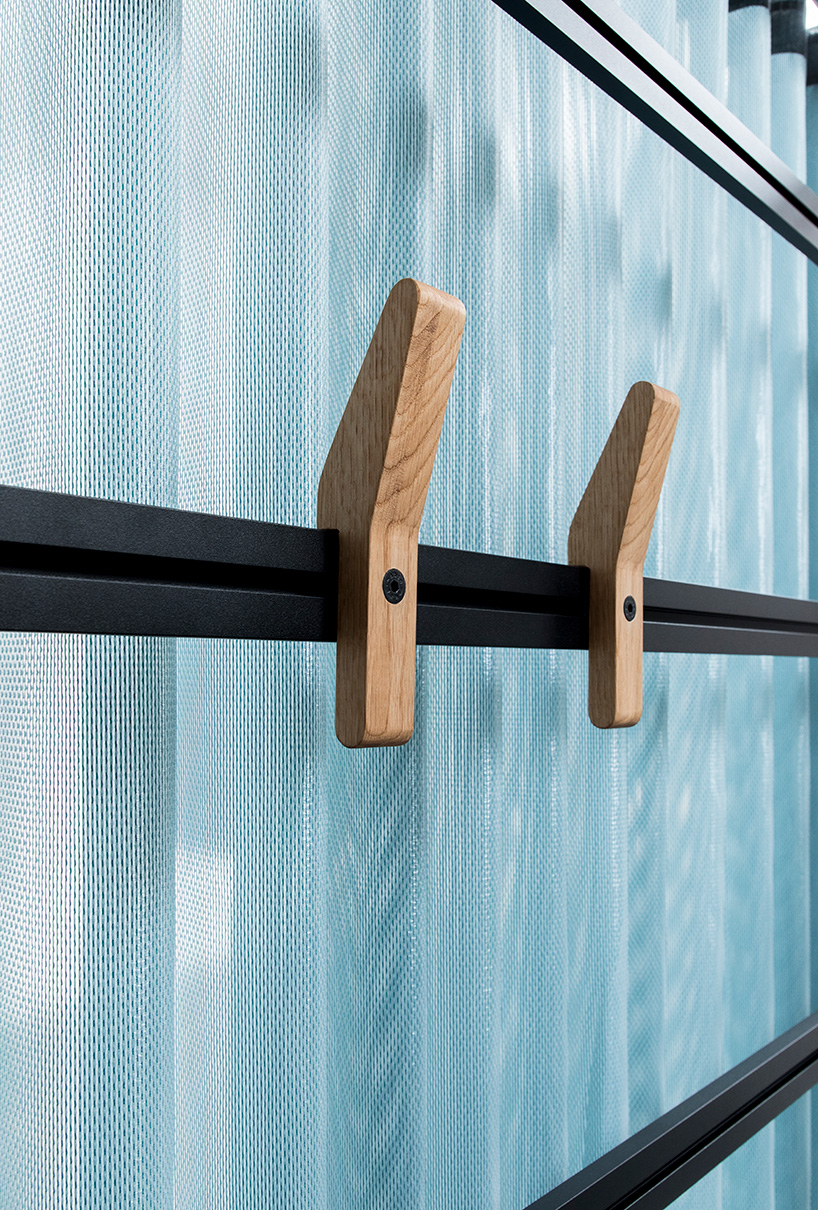 Let's block ads! (Why?)