stockholm-based practice, tham & videgård, has won an international competition to design '+one tower' – a new hotel for the swedish exhibition and congress centre in gothenburg. as part of the existing complex, the new tower is conceived to fit within one of the city's most central and urban places, while also becoming a new landmark for the area.
all images courtesy of tham & videgård
as part of one of europe's largest integrated meeting venues, the new +one tower will sit alongside the existing gothia towers. in addition to the hotel function, the brief of the competition called for architects to design a new multi-story entrance and a generous public terrace scaled to fit the gothenburg context. the winning project was also required to create a building that would work at different scales, both at everyday street level and as a larger landmark or point of reference.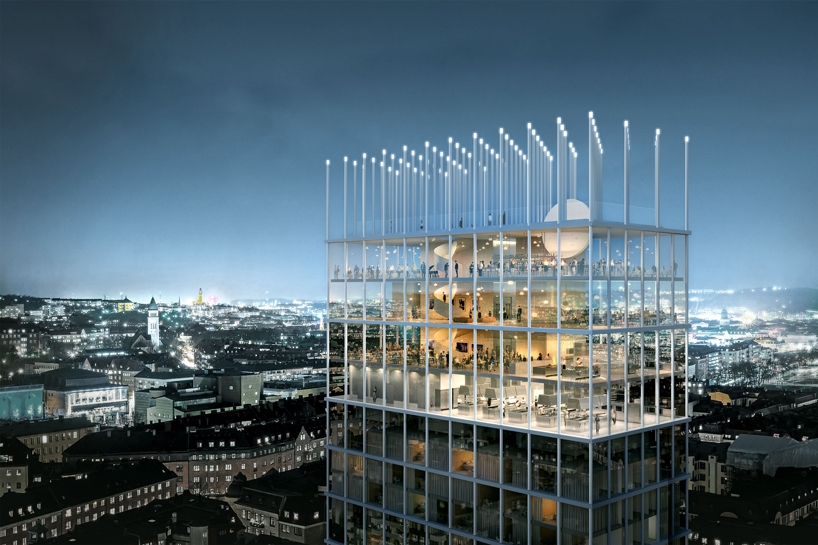 the proposed +one tower is situated amid a diversity of architecture, from 19th century urban blocks, large scale sport venues to a public transport hub. with this in mind, tham & videgård's design is based on creating a direct interface and connection between these threads of the urban fabric, with the aim of providing a future beacon of gothenburg. there are also clear ties to the history of the swedish exhibition & congress centre and its founding moments around the gothenburg 1923 jubilee exhibition.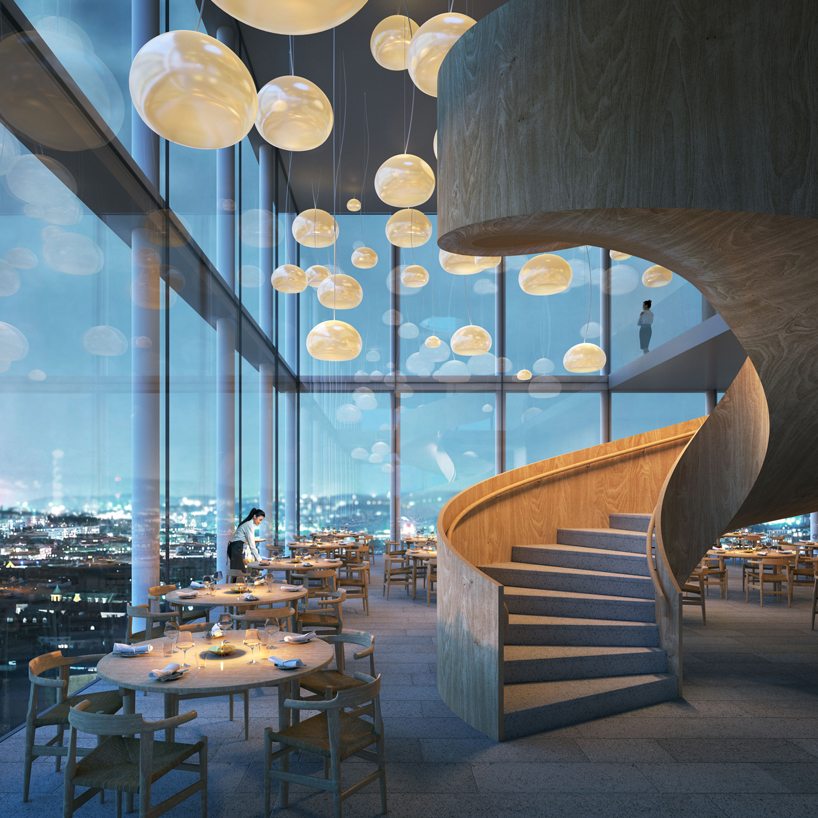 the new building has a light structure, characterized by the white steel columns and expanses of transparent low-iron glass. the project is split into three parts: the base of the tower, the tower itself and an entrance plaza. the base volume is designed to meet the elevation of the neighboring 19th century architecture. this space contains the main entrance, conference rooms and a generous hotel lobby that spills out onto an outdoor veranda.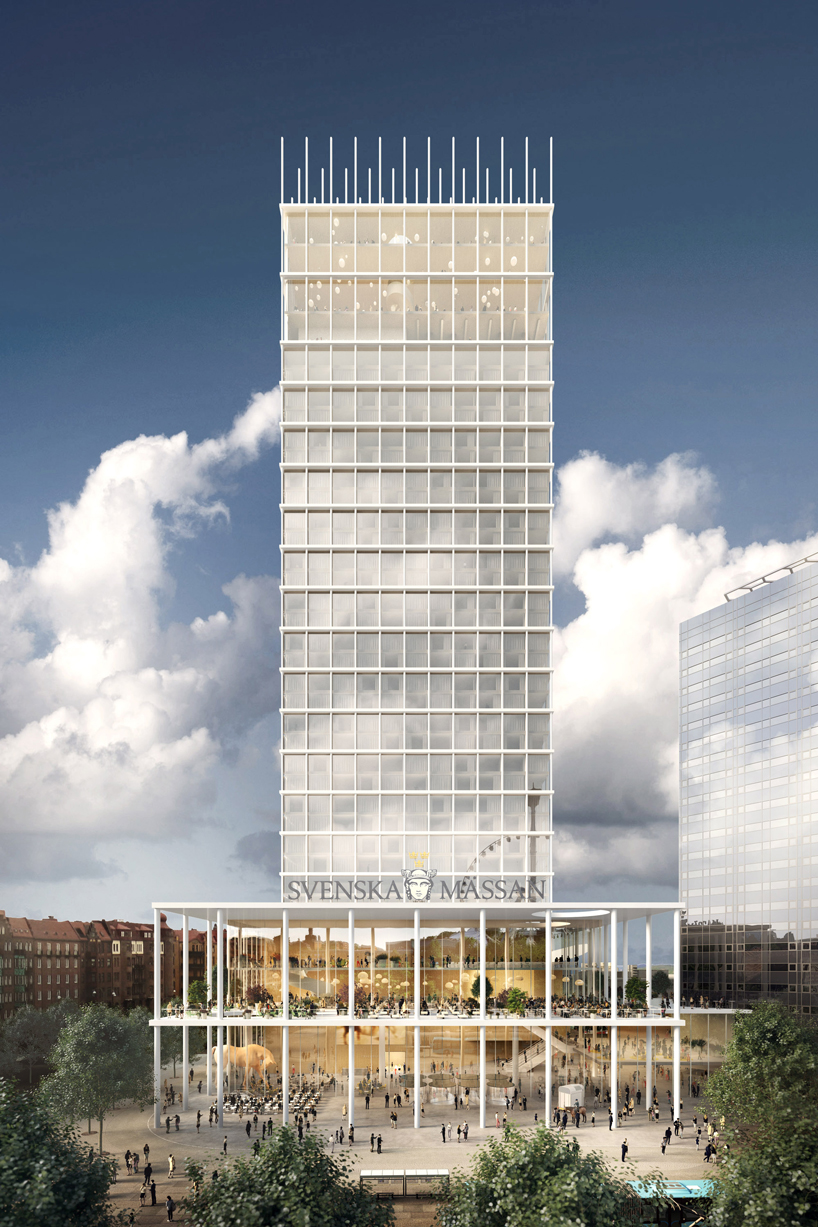 the tower is programmed to contain 400 hotel rooms. rising much further than the surrounding buildings, the tower provides impressive views of the city and even out to sea. at the top of the volume, four levels of restaurant and bars will provide a place to dine and drink with a view. a roof terrace tops the entire building, which is 'crowned' by the white steel columns, creating a forest of pillars and a distinctive architectural expression.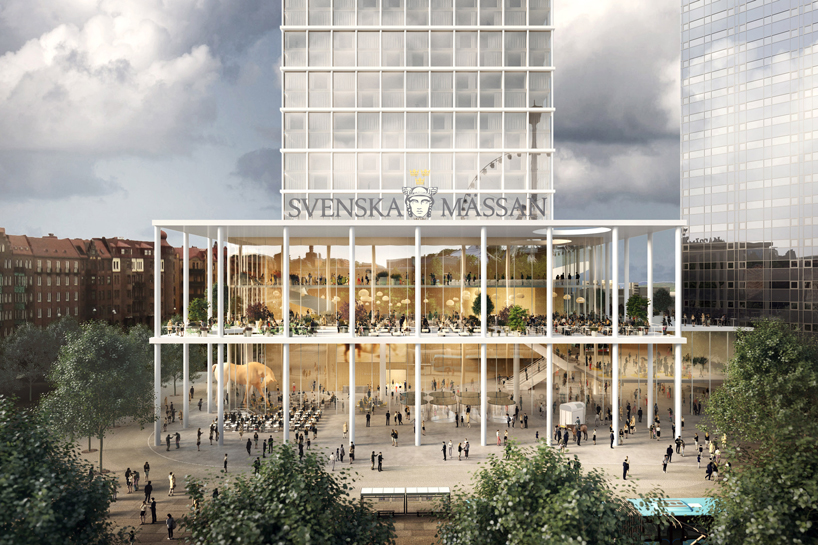 the large entrance plaza at the front of the building provides space for outdoor seating and activities, while also ensuring the architecture ties into the urban environment at street level. here temporary exhibitions, concerts and cultural events will be a very accessible addition to the urban environment and offer an inviting first glimpse that announce ongoing interior programs.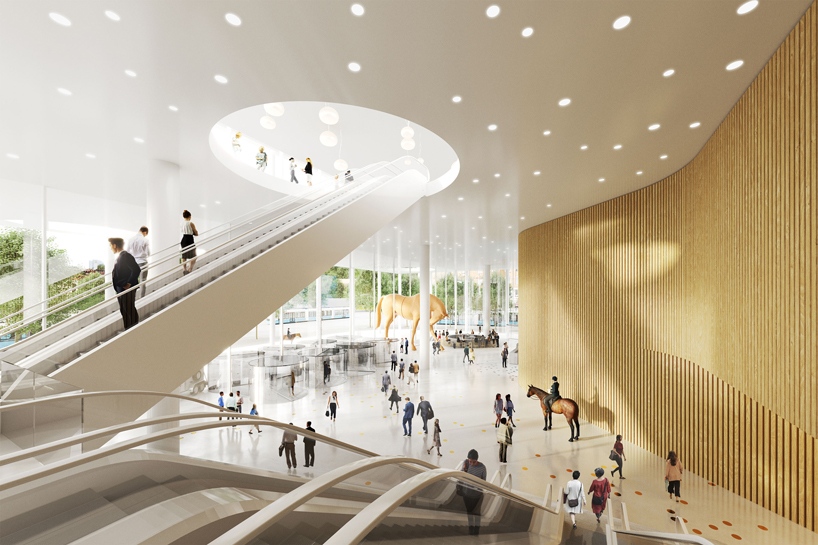 construction of the +one tower is due to begin in 2022, with a completion planned for 2025. in addition to the tower, there will be two entrances to the new station for the underground railway system, and a refurbishment project for the original main exhibition hall, dating from 1957.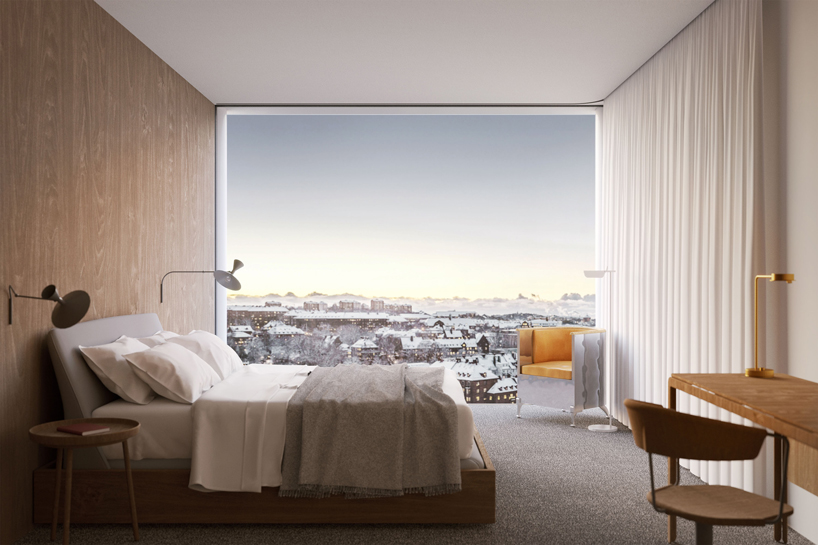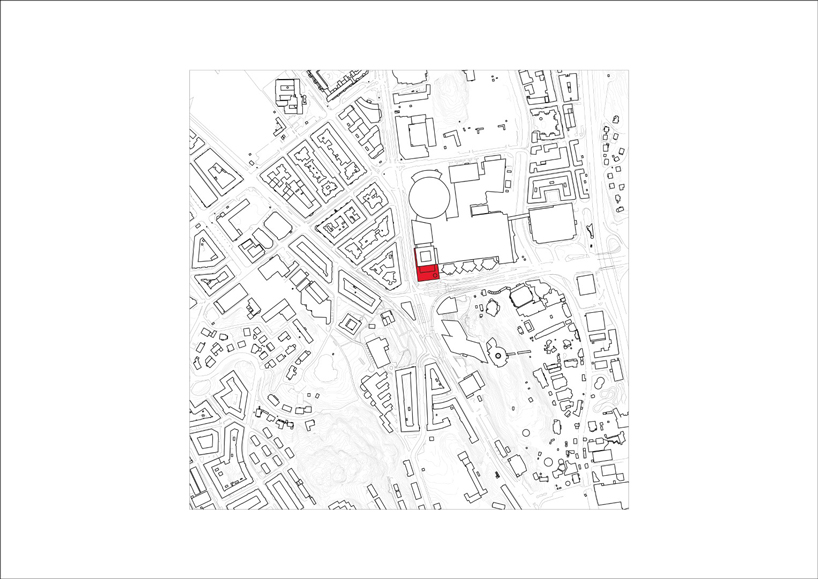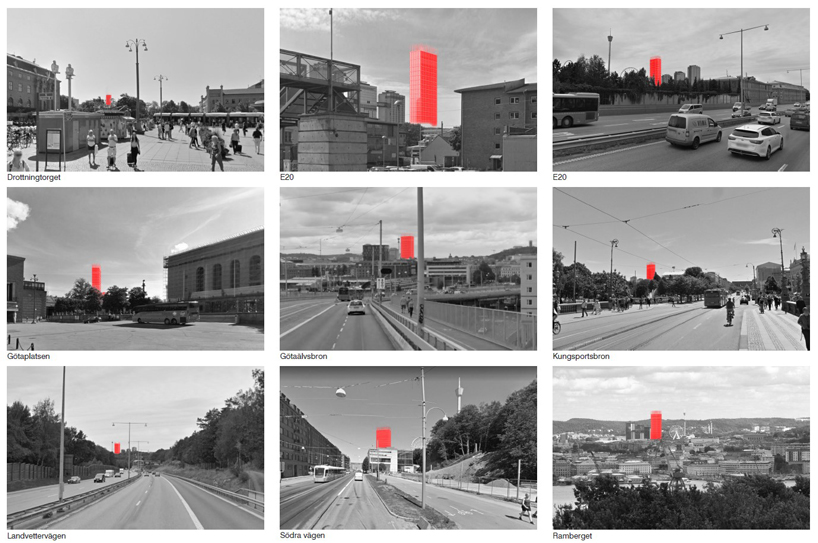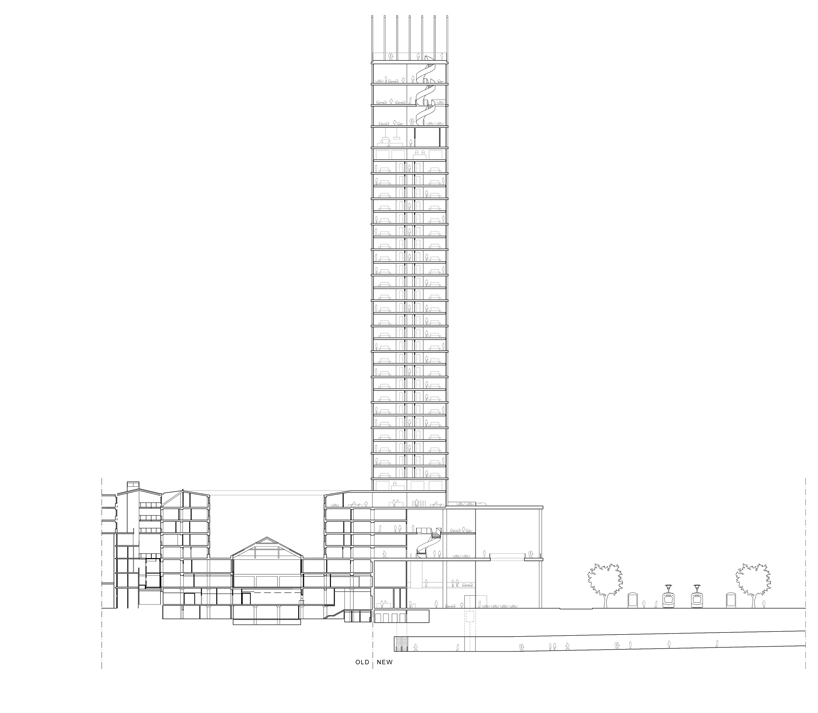 project info:
project name: +one tower
location: gothenburg, sweden
architect: tham & videgård
team: bolle tham and martin videgård (lead architects) mikael stenqvist, simon nilsson, wilhelm falk, gustav bergström, oskar stare, anna török
structure and climate engineers: burohappold
fire security engineers: bengt dahlgren
client: swedish exhibition & congress centre, gothenburg
new build: 301,389.49 ft2 (28,000 m2)
Let's block ads! (Why?)