the mokka electric garelli KL50 powers the old into the new with this retro-inspired but modern motorcycle. bathed in a sleek black aesthetic, the frame is much more empty than originally. this is because the design was stripped down to remove the petrol-powered motor, before being rebuilt. it uses an electric 5 kW brushless motor instead – powered by sony lithium-ion batteries – that offers a range of 25 miles and can be fully recharged in two hours.
budapest-based mokka's custom modernizes the classic italian bike
all images courtesy of mokka
behind its retro appearance, the mokka electric garelli KL50 is enriched with modern technology throughout the design. to start, the fuel tank has been repurposed as a cover for the electronics and control systems. it then features a new bracket for its single headlight, a skid plate, laser-cut motor guard and tensioner. an avant-garde black kappa leather and alcantara saddle completes the custom model.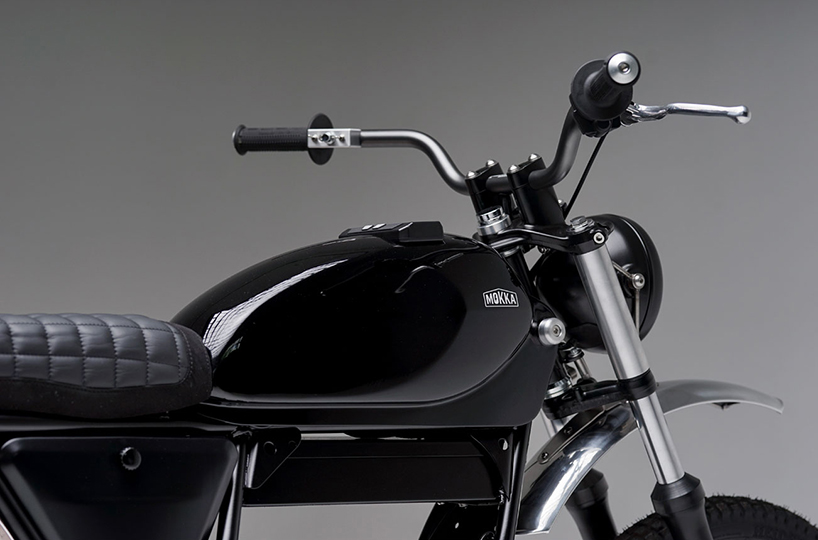 hidden technology ensures the sleek, retro-like design can be used today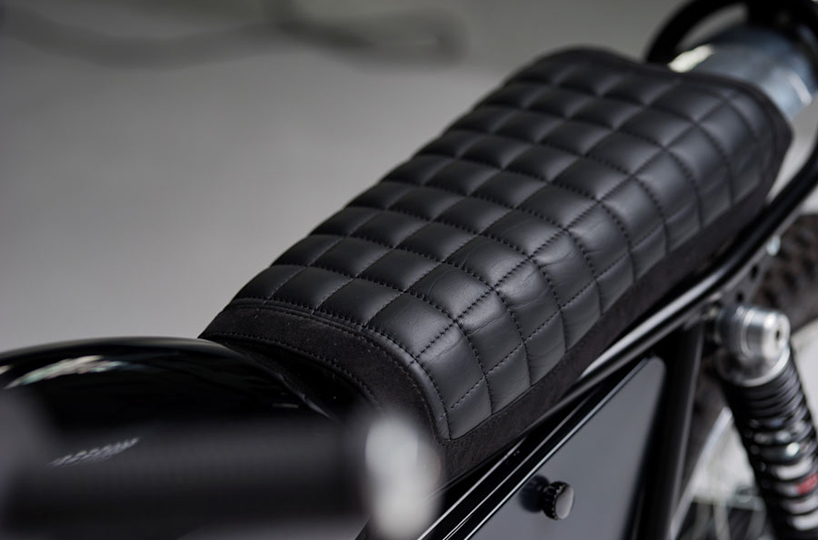 its black comforting saddle is upholstered with kappa leather and alcantara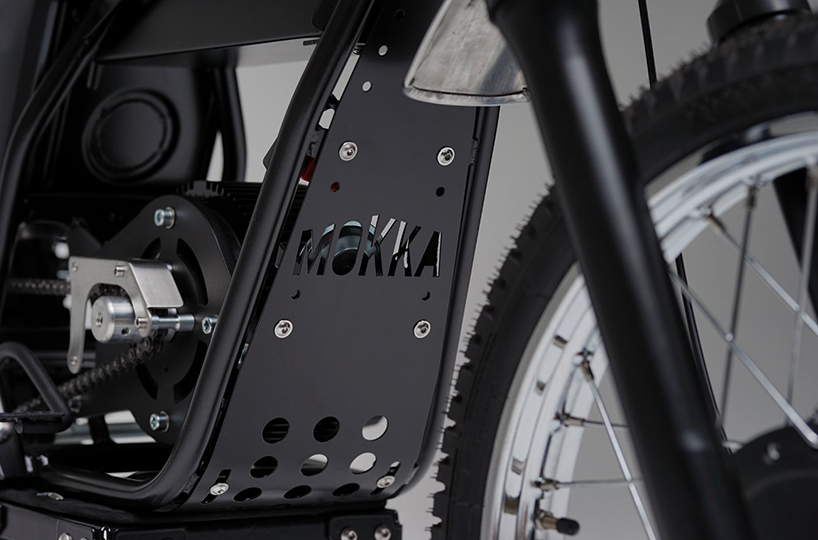 the motor guard's namesake etching was manufactured using laser-cutting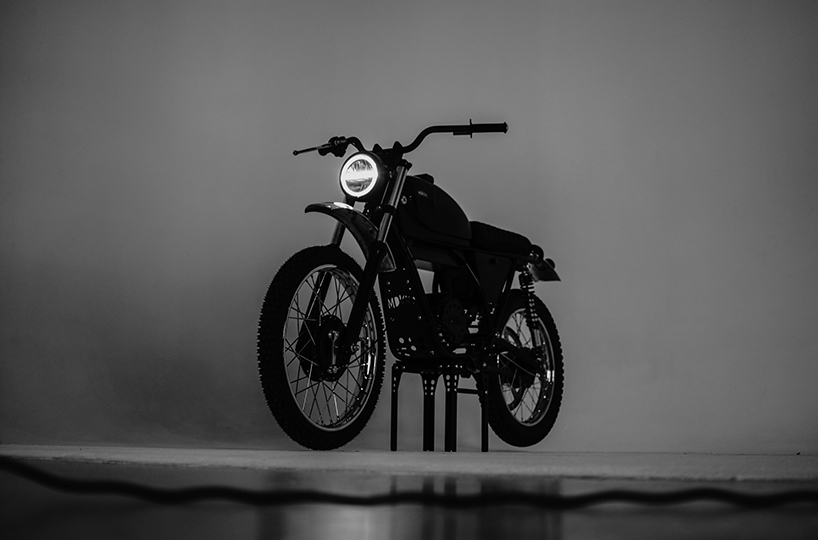 the spotlight headlamp is held by a new bracket
product info:
custom makers: mokka
original makers: garelli
model: KL50
powertrain: electric
Let's block ads! (Why?)