studio malka architecture has completed 'oxygen' – a multi-purpose complex nestled in the heart of paris' bustling la défense business district. the recent intervention is designed as a new gate of the city as it straddles the famous 'royal axis' that was conceived in the 16th century to form a perspective between the historic monuments of paris. stretching from east to west, this axis connects the louvre with the arc de triomphe and finally with the grande arche of la défense.
image © digitime, paris la défense (main image © rayem, malka architecture)
oxygen is designed to inhabit both above and below the existing esplanade of la défense, becoming a 'new architectural parasite project' according to architect stéphane malka of malka architecture. the development covers a total area of 21,000 ft2 (1950.96 m2) with a program that includes four restaurants, a coffee shop, co-working space, offices and gardens. in order to retain the historic parisian perspective, the complex is planned as two connected wings, allowing for a space in the middle to see the grande arche of la défense.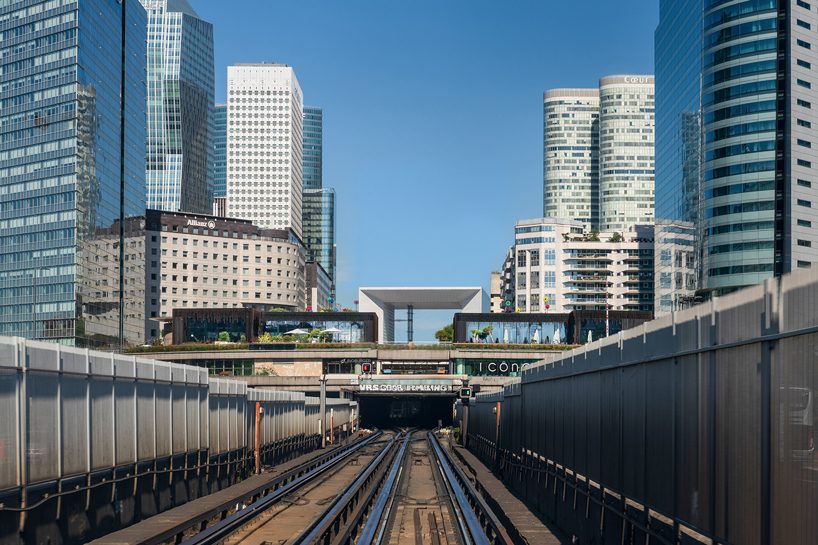 image © laurent clement
the complex provides an abundance of both indoor and outdoor space. on the forecourt, there is a restaurant of the french michelin-starred chef michel rostang and a modular bar-club while the lower level hosts four open and covered terraces, a café, a co-working space and three restaurants. garden areas are also instrumental in the scheme, with a hanging garden integrated on the esplanade level and a generous 180 degree landscaped balcony on the lower floor. a green roof is also implemented in the design, bringing an element of nature to the business district.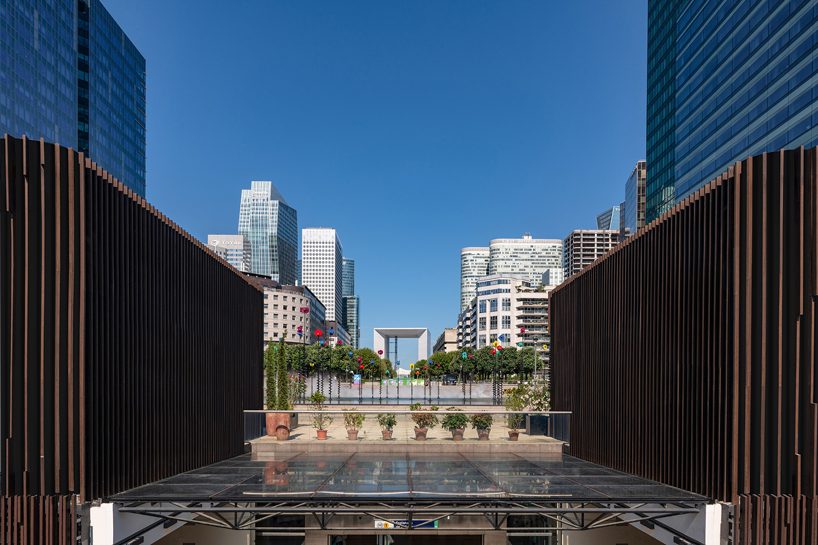 image © laurent clement
the exterior of oxygen is characterized by the timber slats that clad the structure. made from recycled bamboo strips, this skin provides shading from the sun while also promoting the buildings ecological credentials. oxygen acts as a contrast agains the skyscrapers of la défense and standing at just six meters tall, it allows people to reconnect with a more human scale while the dark wooded façades stand out among a landscape of clear steel and glass.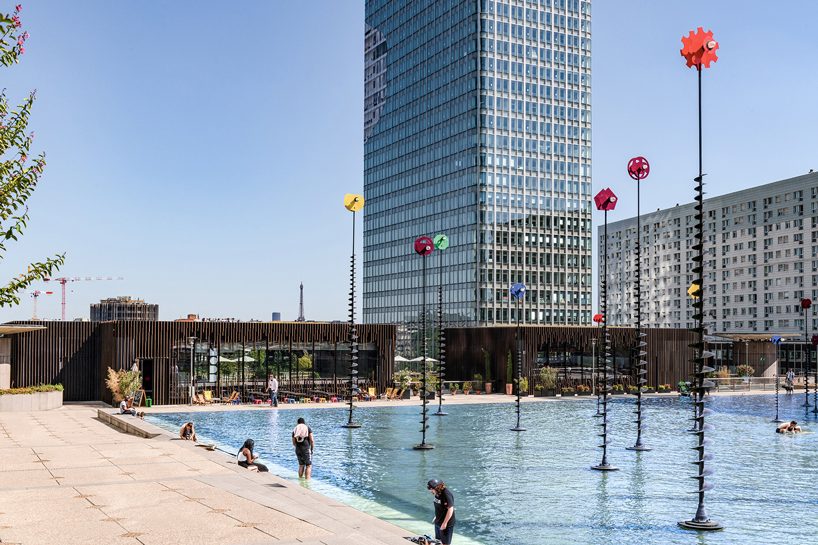 image © laurent clement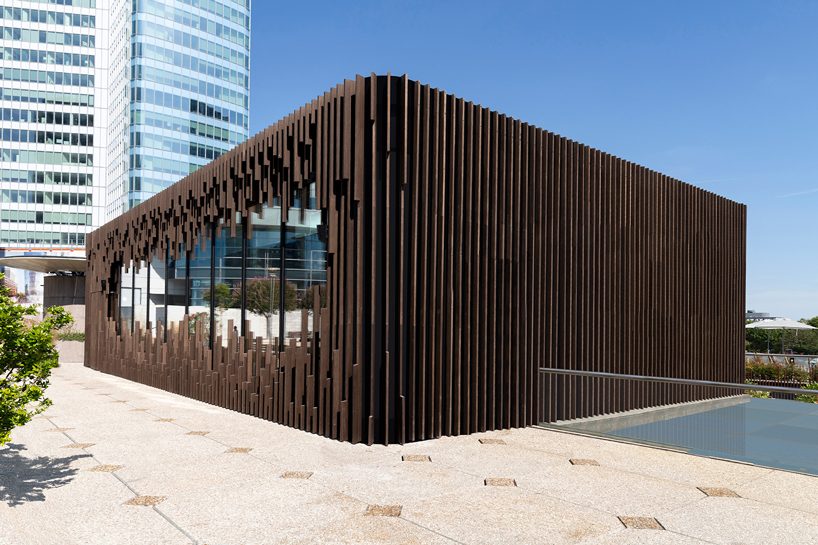 image © rayem, malka architecture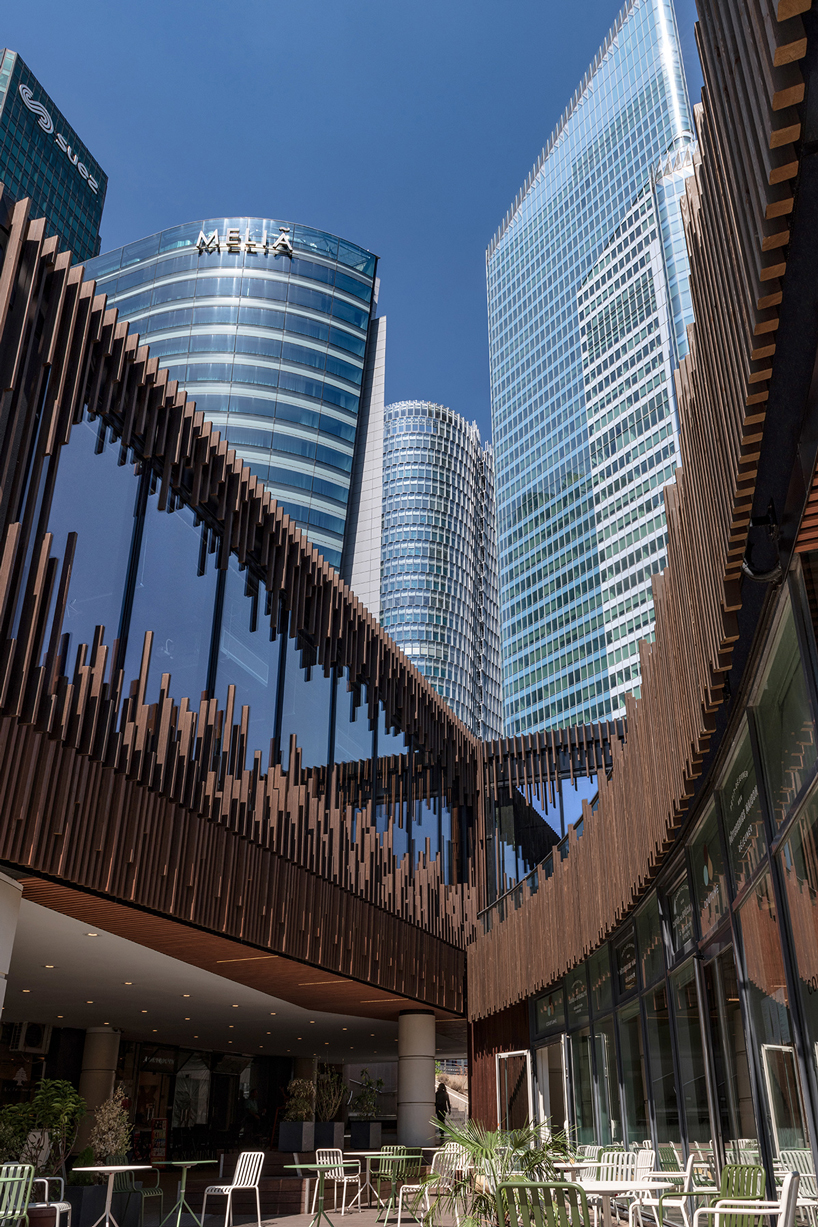 image © laurent clement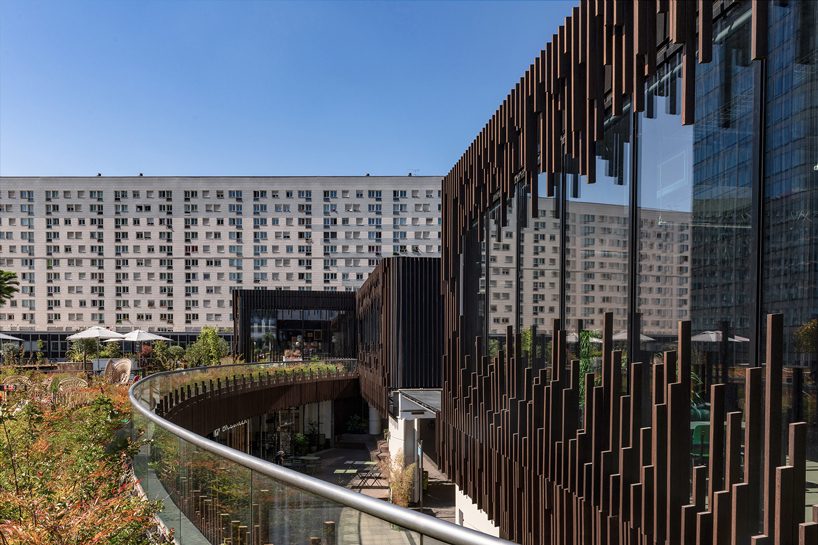 image © laurent clement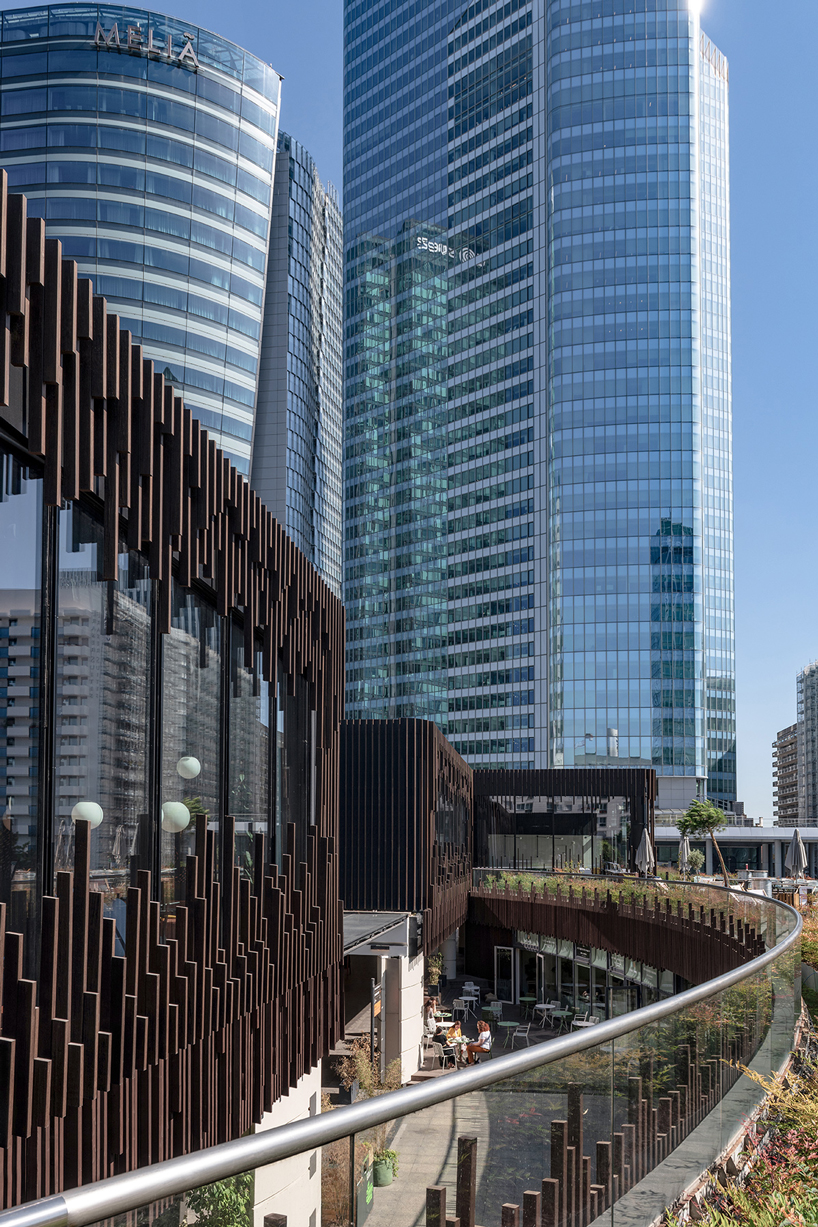 image © laurent clement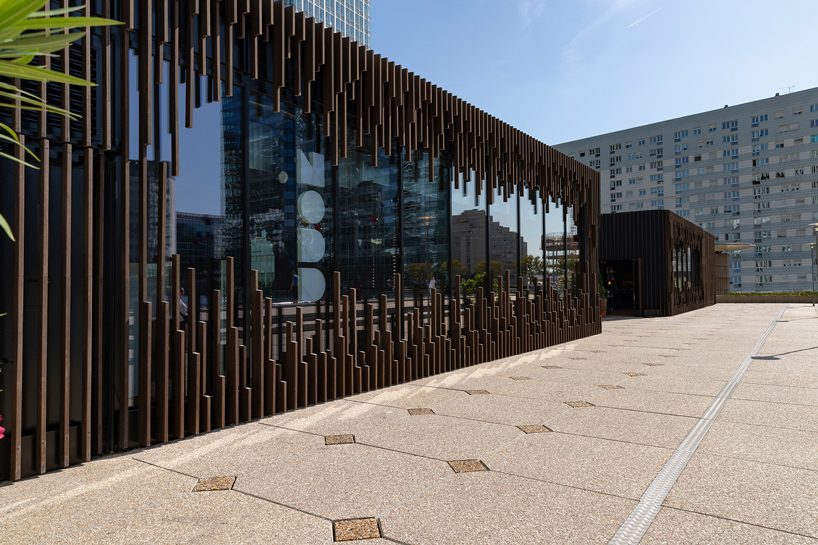 image © rayem, malka architecture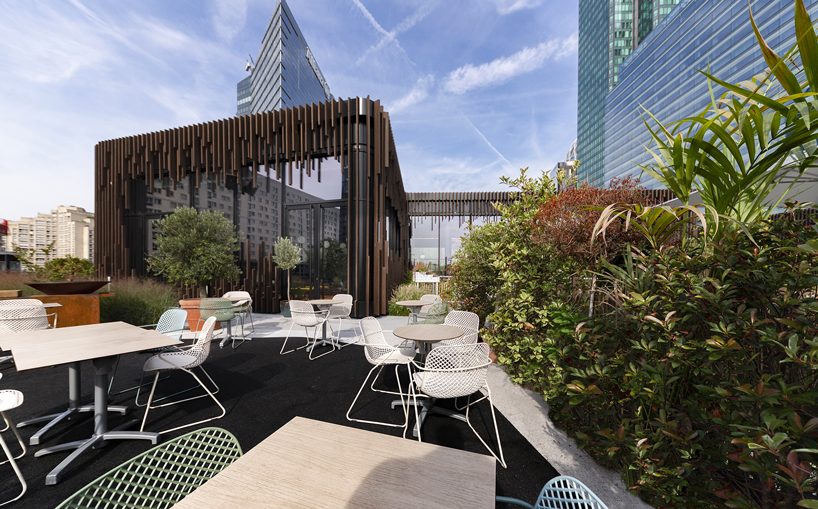 image © rayem, malka architecture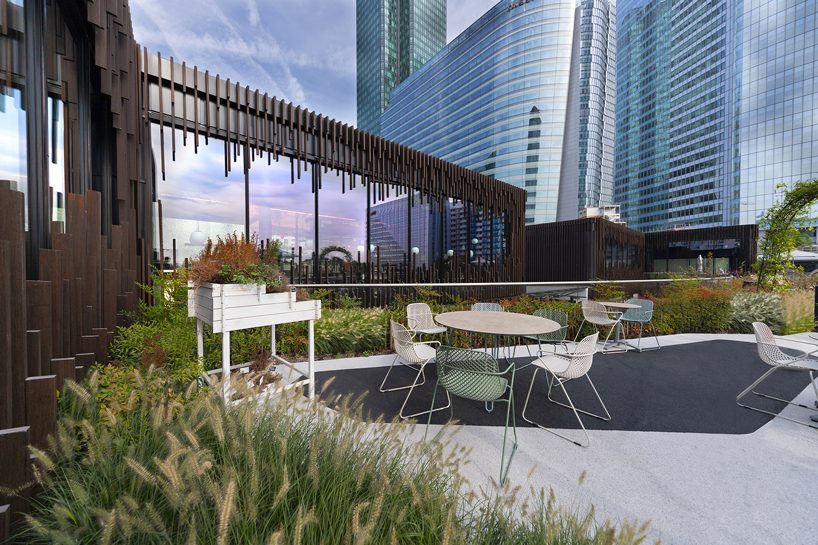 image © rayem, malka architecture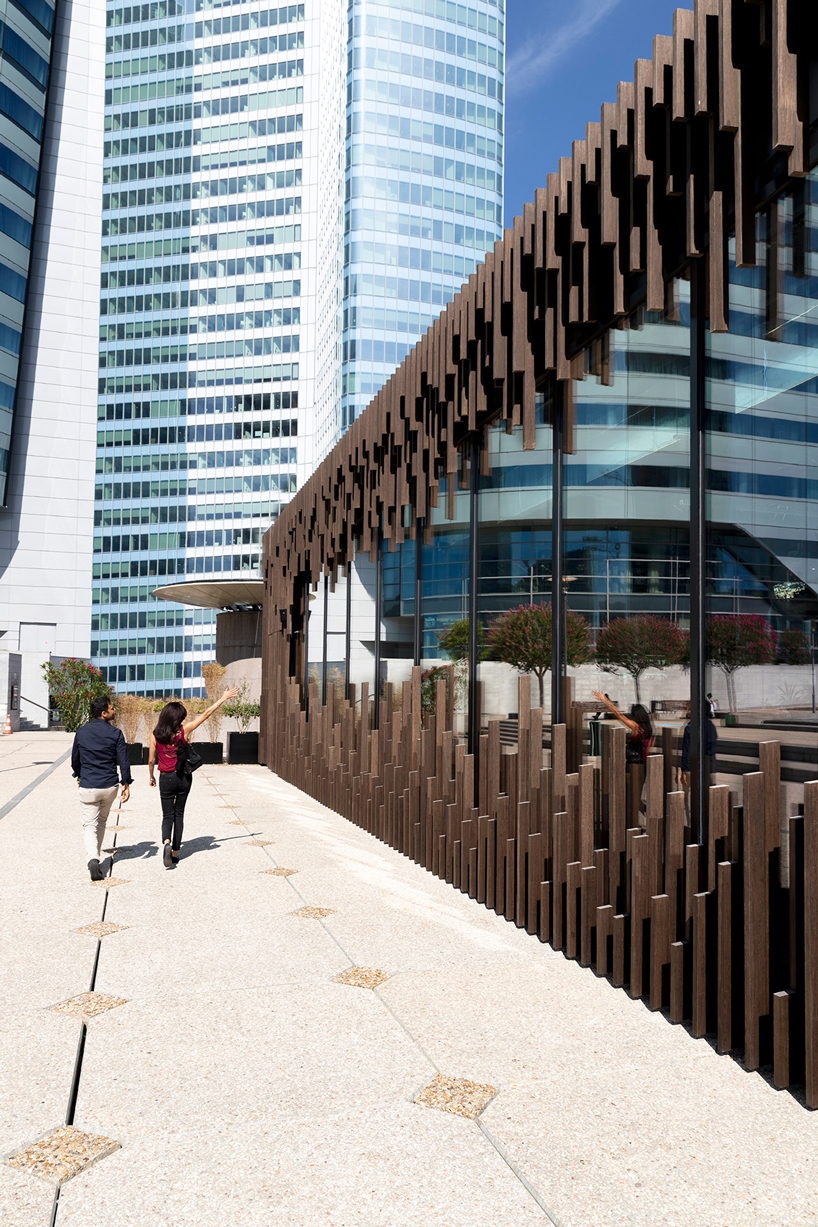 image © rayem, malka architecture

image © laurent clement

image © laurent clement

image © laurent clement

image © laurent clement

image © laurent clement

image © laurent clement

image © rayem, malka architecture

image © laurent clement

image © rayem, malka architecture

image © laurent clement

image © rayem, malka architecture

image © rayem, malka architecture

image © rayem, malka architecture

image © rayem, malka architecture

image © laurent clement

image © rayem, malka architecture
project info:
project name: 'oxygen la défense'
program: 4 restaurants, coffee shop, co-working space, offices & gardens
location: esplanade of la défense (puteaux-courbevoie), paris, france
architect: malka architecture
structural engineer: legendre structural engineers
client: SAS oxygen 92 – altarea cogedim
area: 21,000 ft2 (1950.96 m2)
status: delivered july 2019
Let's block ads! (Why?)