located on a sloping site overlooking the seto inland sea in hiroshima, japan, house in ajina by kazunori fujimoto architects is a three-story concrete residence designed to spread in both horizontal and vertical directions. despite its all-concrete construction, evident also throughout the interior spaces, the house is characterized by a lightweight atmosphere thanks to its high ceilings, large windows, and an atrium, which vertically connects the second and third floors.all images by kazunori fujimoto
taking advantage of the sloped landscape, kazunori fujimoto architects has built house in ajina with its main façade facing the miyajima island and its itsukushima shrine. the family residence comprises three floors, with the first one, which encloses the children's room, located 1.5 levels below the entrance point, in contact with the soil along the slope. the second floor contains common areas such as the living room and kitchen, while the third floor is reserved for the main bedroom.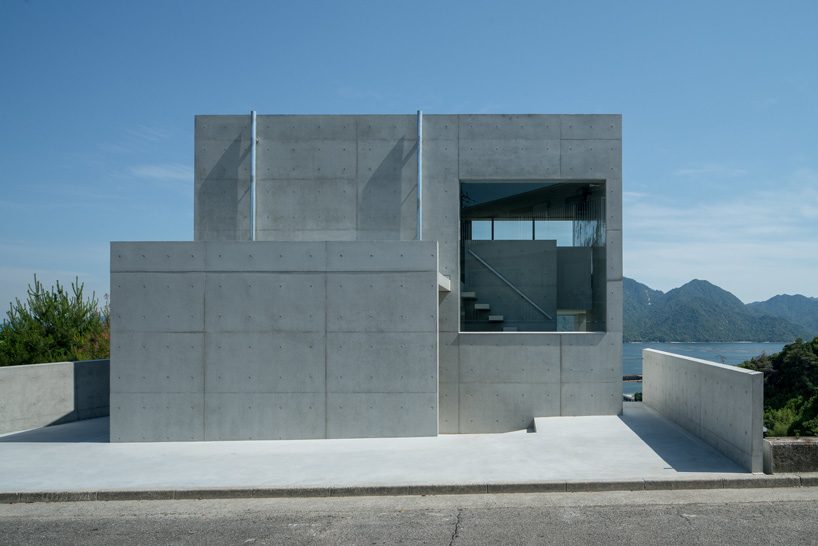 the first level has been built 1.5 floors down from the entrance, and contains a concrete interior with high ceilings, located at the end of the long dark staircase. with the aim to create a house with multiple spatial features, the japanese studio has connected the second and third floors via an atrium, whose main wall extends beyond the building's width. the vertical direction is emphasized on these two floors through the atrium, the direction of the overhanging wall, and the frontal axis, complete with a balcony protruding towards the direction of the miyajima island.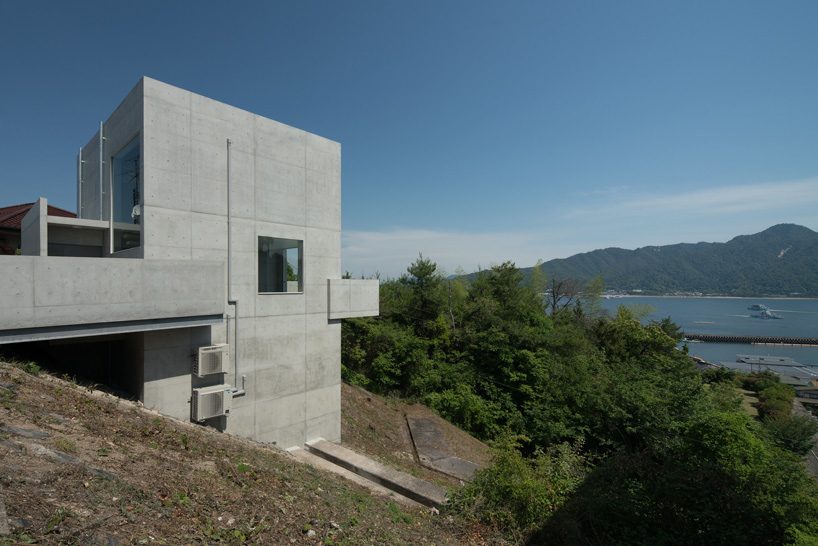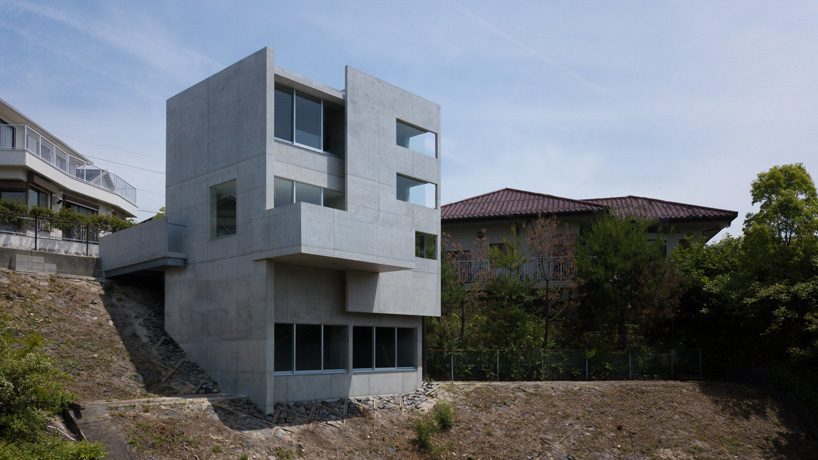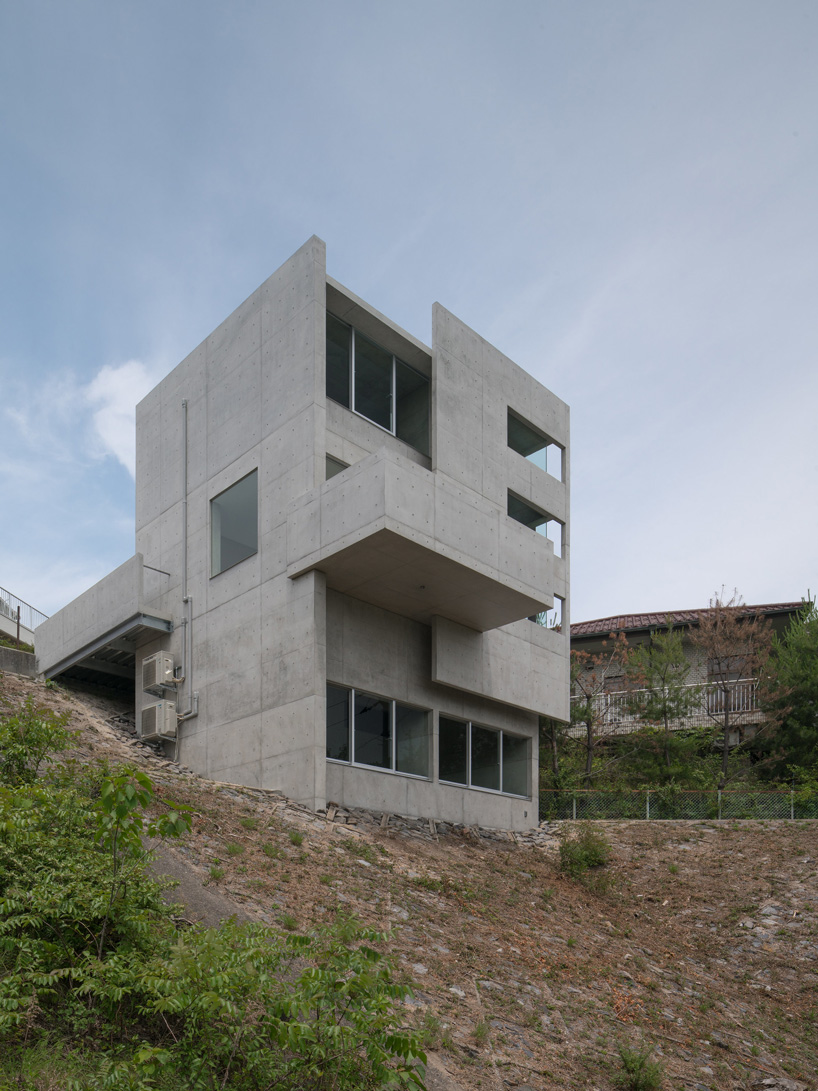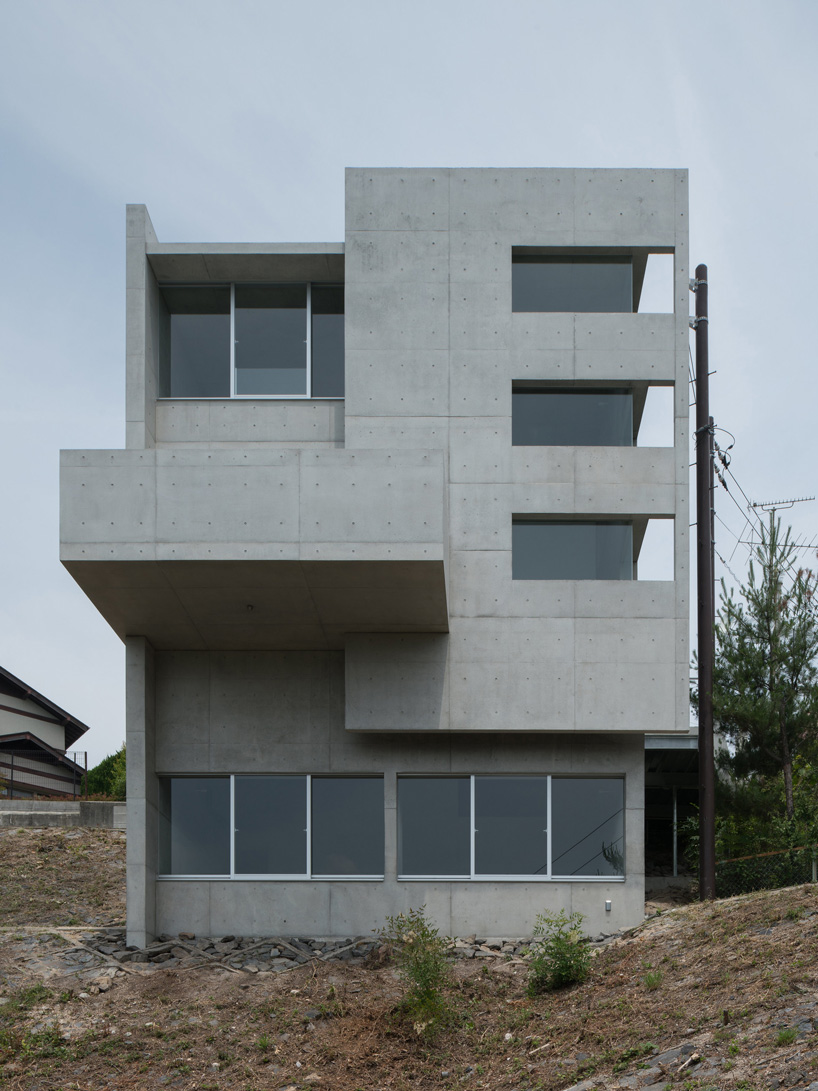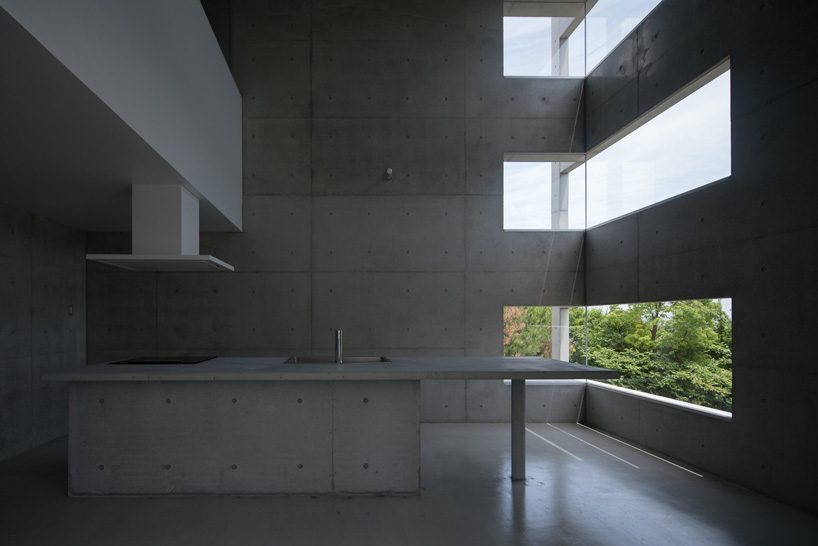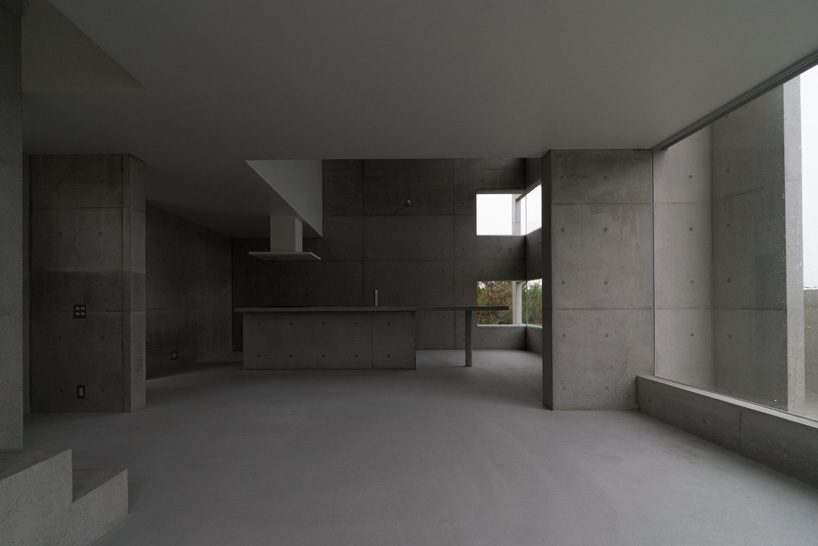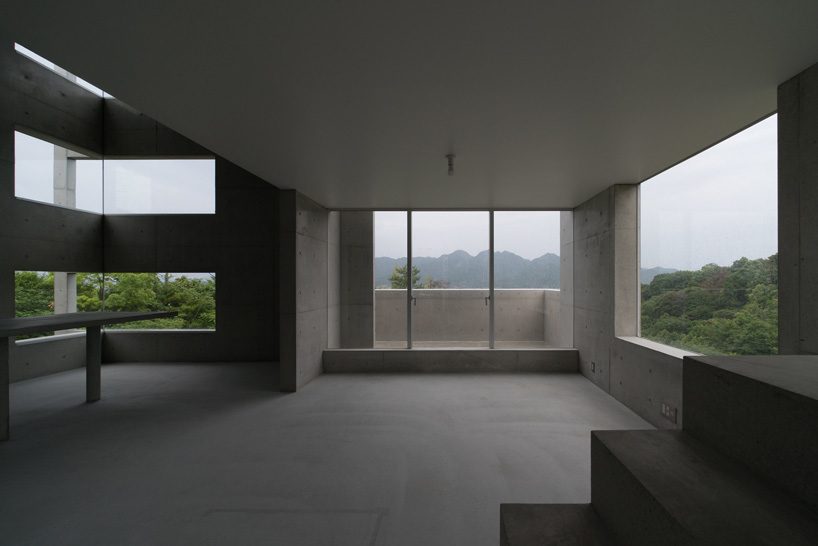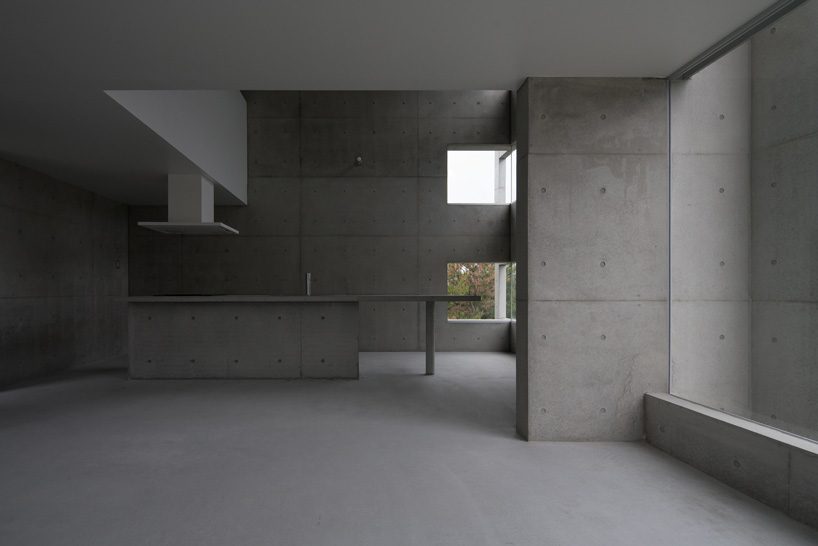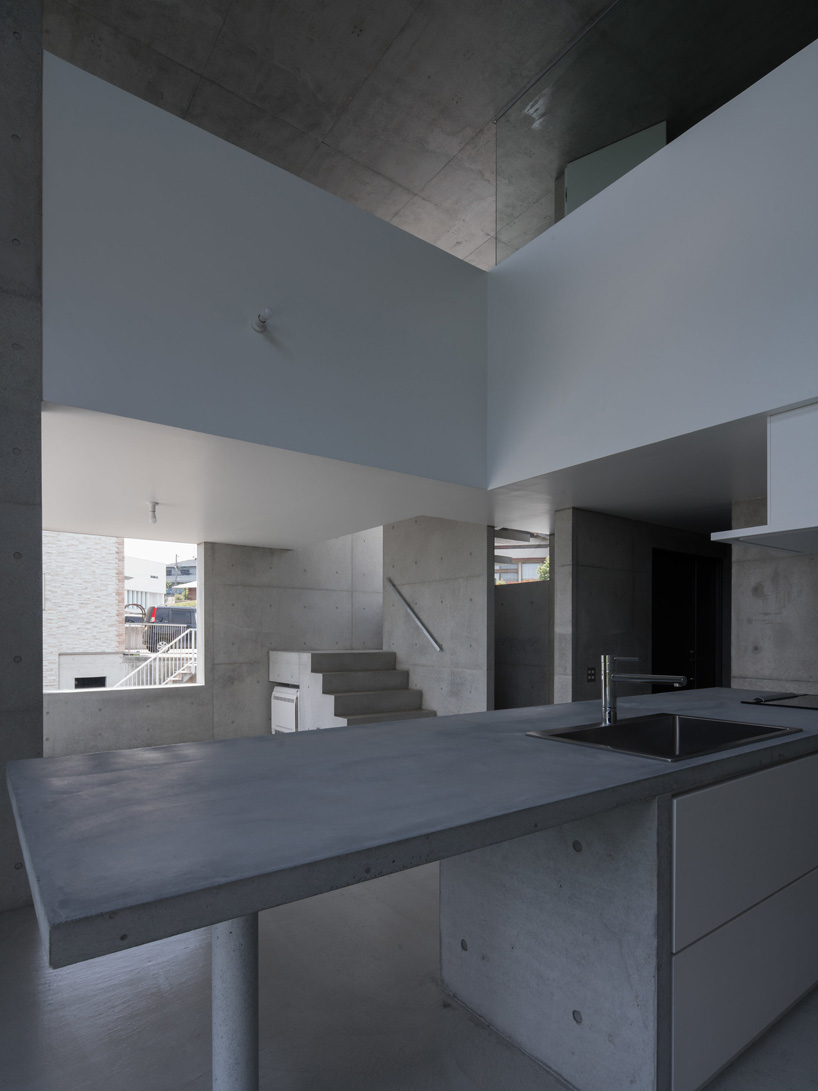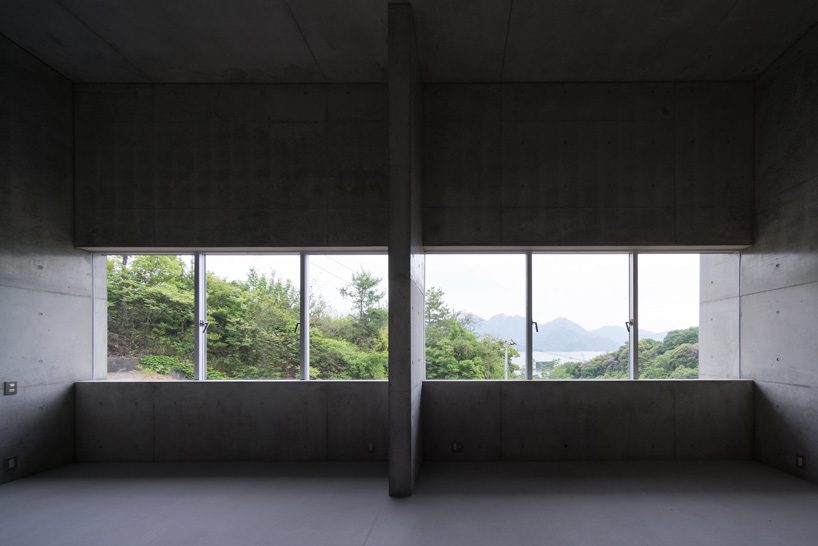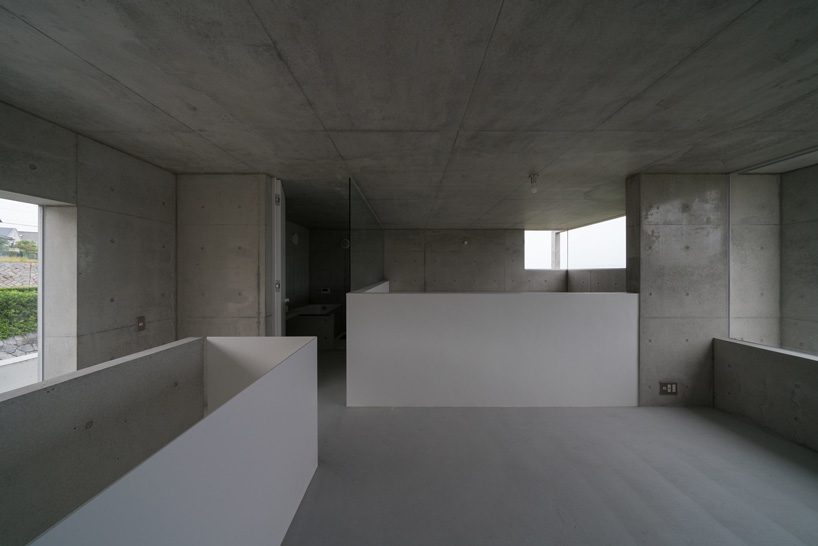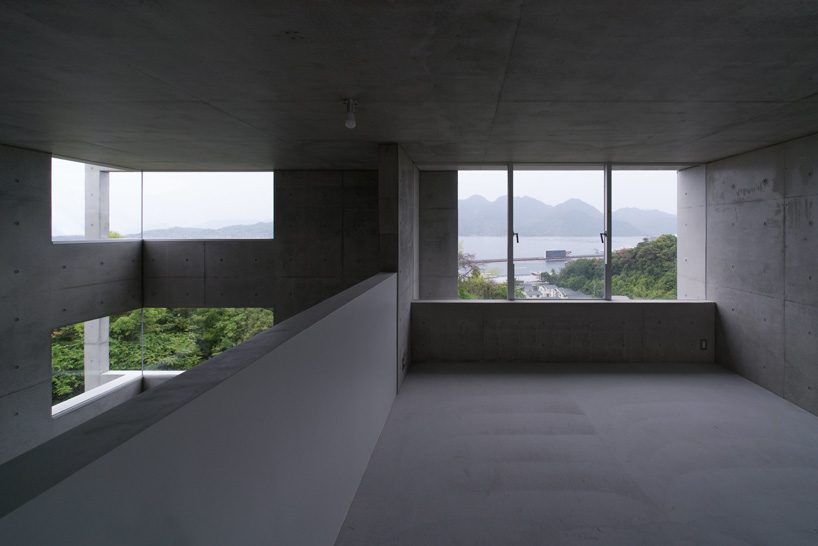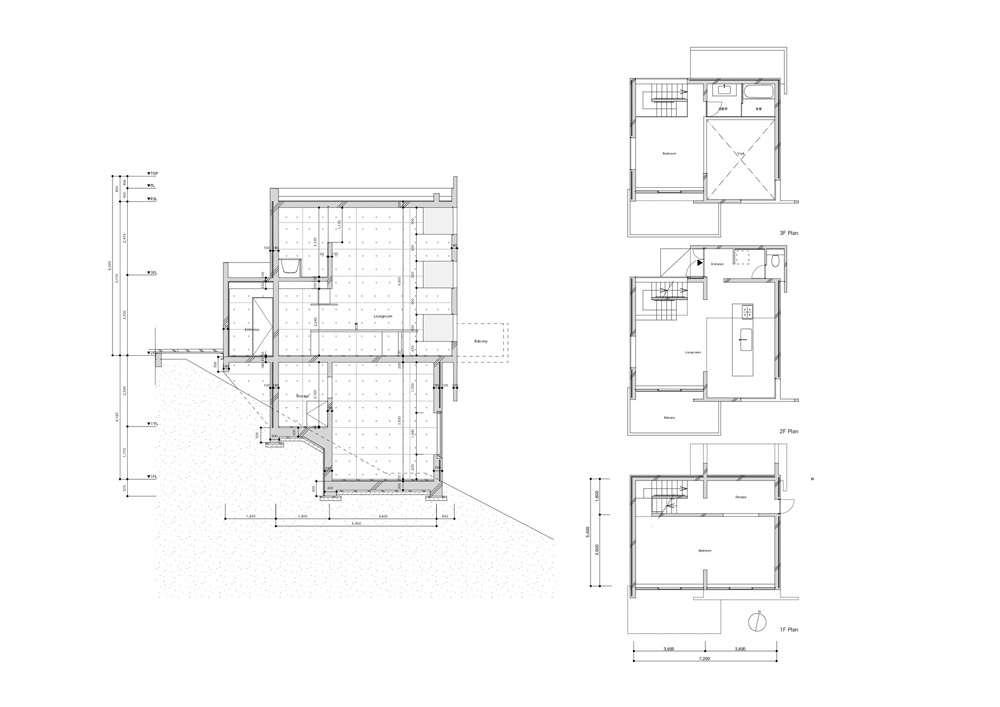 project info:
name: house in ajina
architect: kazunori fujimoto architects
location: hiroshima, japan
sofia lekka angelopoulou I designboom
nov 08, 2019
Let's block ads! (Why?)