the group exhibition post analog studio at NYC-based contemporary art gallery the hole examines digital media's impact on art making, with a focus on digitally-influenced painting, digital video and sculpture. with specific interest in CAD rendering and 3D modeling, the show includes 26 artists from established to emerging, with works that vary from pixels, to paint, to 3D printing.
all images courtesy of the hole
robert lazzarini, chain-link fence (torn), 2012, steel and pigment, 134 x 276 x 75 inches, 340 x 701 x 191 cm
installed in a seamless white room of the gallery, which resembles the studios where digital video and digital photography thrive, the artworks appear to almost float, mimicking the digital space in which most of them were conceived. capturing the diverse experiences of artists working with technology, or influenced by its structures or aesthetics, the exhibition includes paintings, installations, video, animations, and more.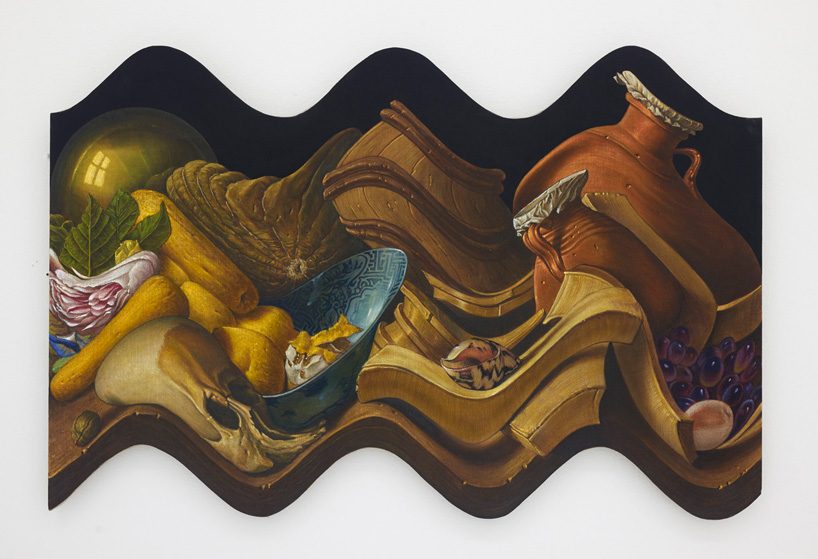 matt hansel, the tide that left and never came back, 2019, oil and flashe paint on linen mounted to panel, 30 x 44 inches, 76 x 112 cm
participating artists include: takeshi murata, who is exhibiting a complete computer fabrication, not an alteration or adjustment of reality, but a fully invented image where every detail springs into digital life from nothingness; robert lazzarini with a massive wave-distorted fence sculpture; and alan resnick, whose 3D animation johnny bubble playfully rudimentary modeling belies dark themes of isolation and death. the paintings in post analog studio are mostly abstraction: anne vieux and rannva kunoy make abstract paintings suggestive of the screen, whether the smeared marks of fingers swiping a phone surface or the refracted light off an optical scanner. otto ford includes a piece focused on how an analog brush gets translated into the various brush settings of photoshop, jeff elrod includes a piece that completely blurs out the brush tool, while clinton king uses an actual foam brush to make an illustrator-style thicket of gradients. ara peterson's immersive wall relief uses cnc-routed slats to carve out beautifully intersecting sine curves of color, and rafaël rozendaal weaves a proliferation of colored browser windows from programs and websites he codes.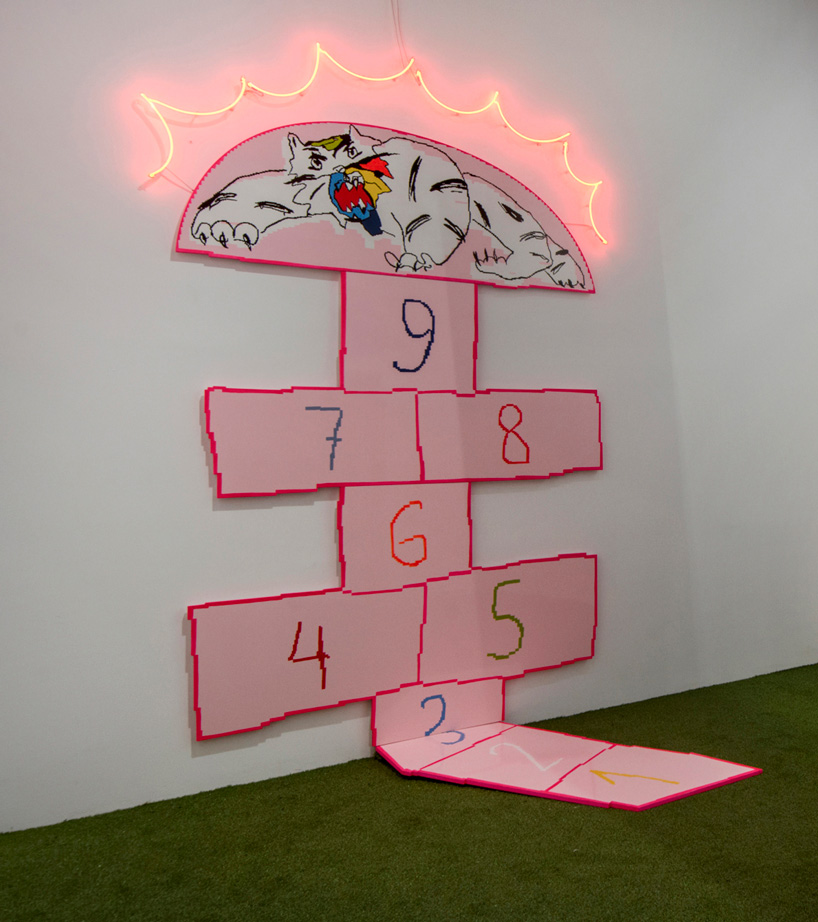 maja djordjevic, I will play!, 2018, enamel on pvc foam sheets, 98 x 79 x 59 inches, 250 x 200 x 150 cm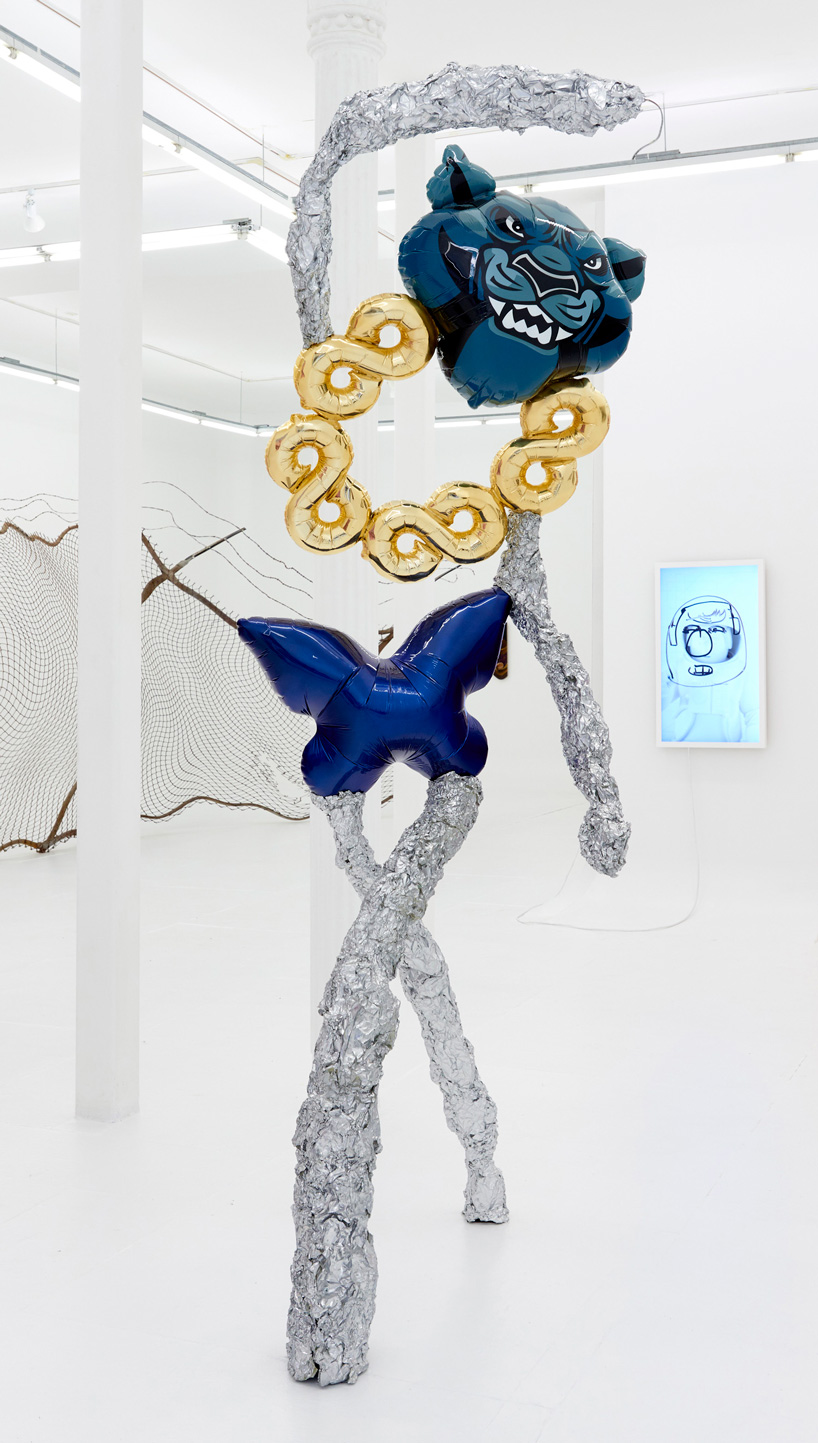 adam parker smith, ludovisi gaul, 2018, resin, steel, urethane, chrome, 114 inches tall, 290 cm tall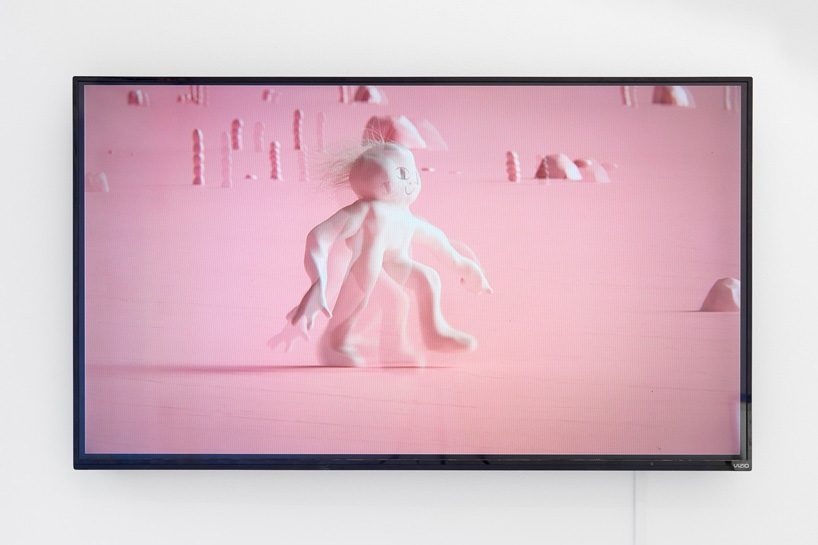 alan resnick johnny bubble, 2016, digital animation, 3 minutes, 4 seconds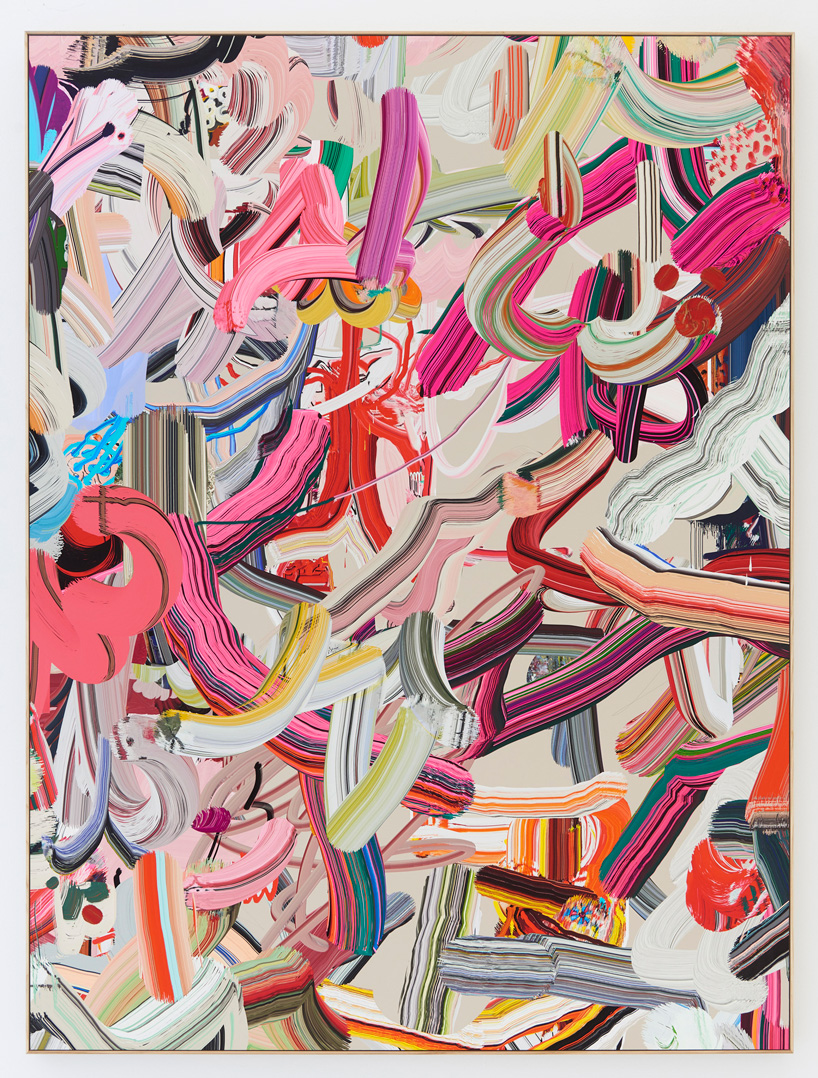 otto ford human I, 2019, digital painting, photo rag, 79 x 59 inches, 200 x 150 cm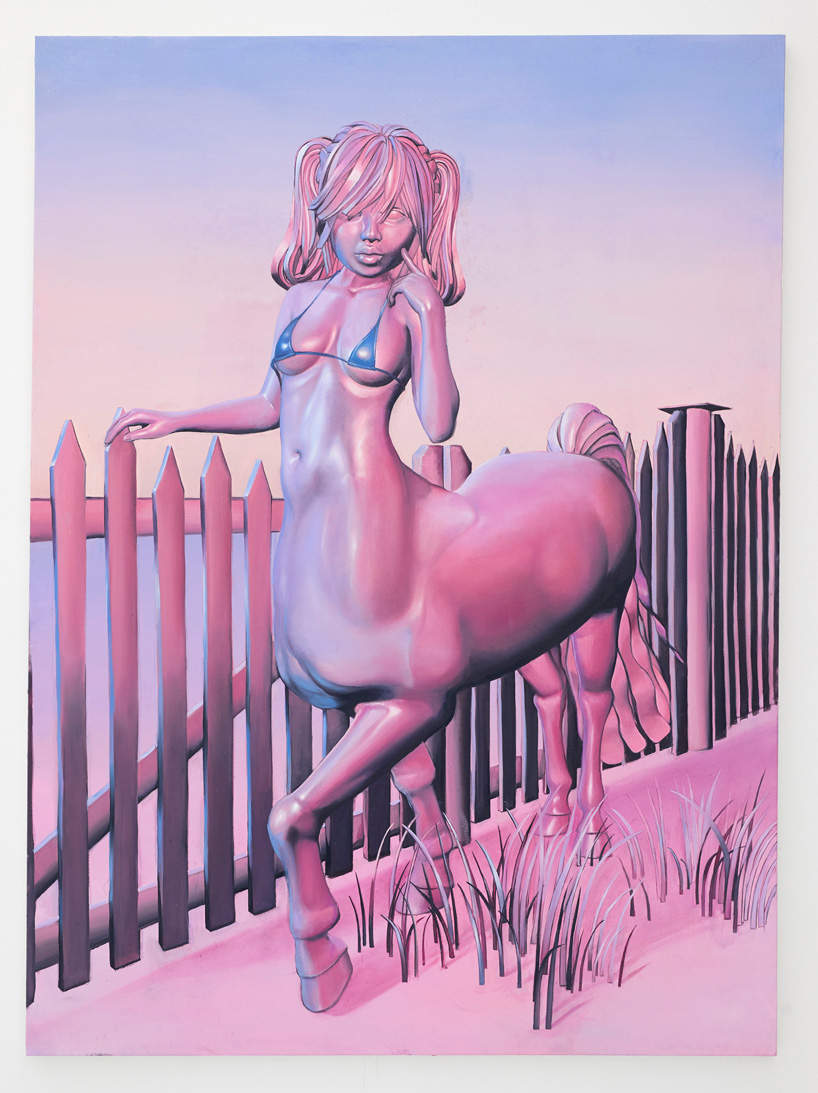 emma stern kinley, 2019, oil on canvas, 68 x 50 inches, 173 x 127 cm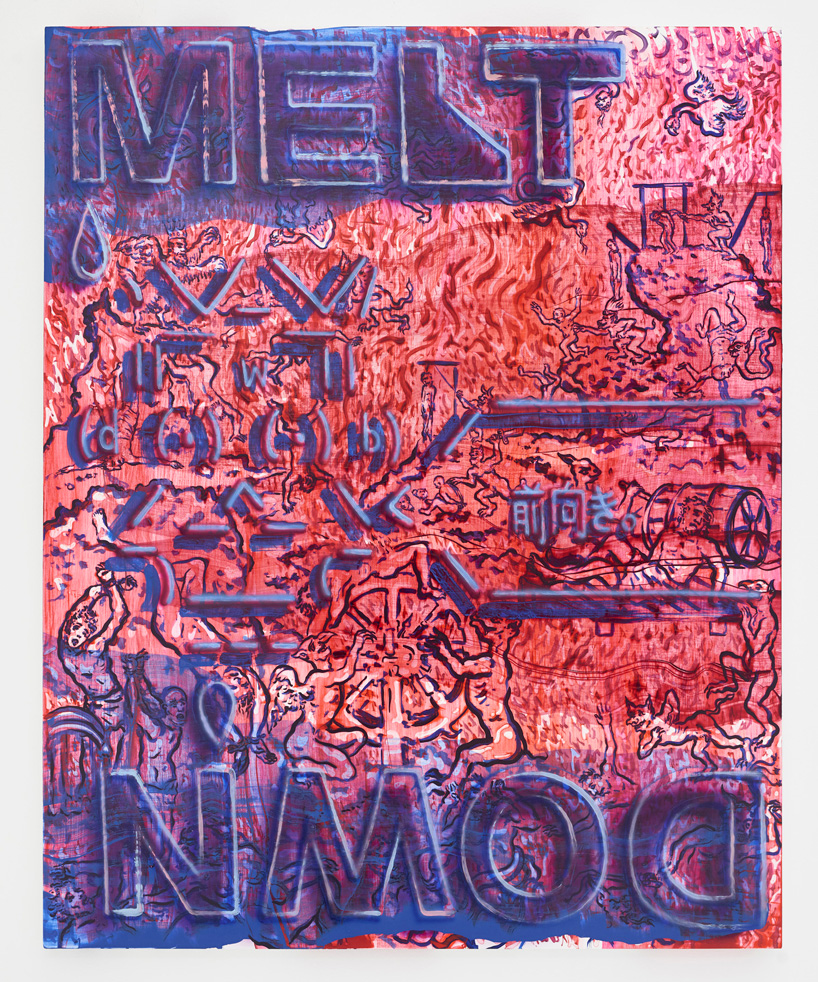 sven loren optimism during a melt down, 2017, acrylic on wood panel, 60 x 48 inches, 152 x 122 cm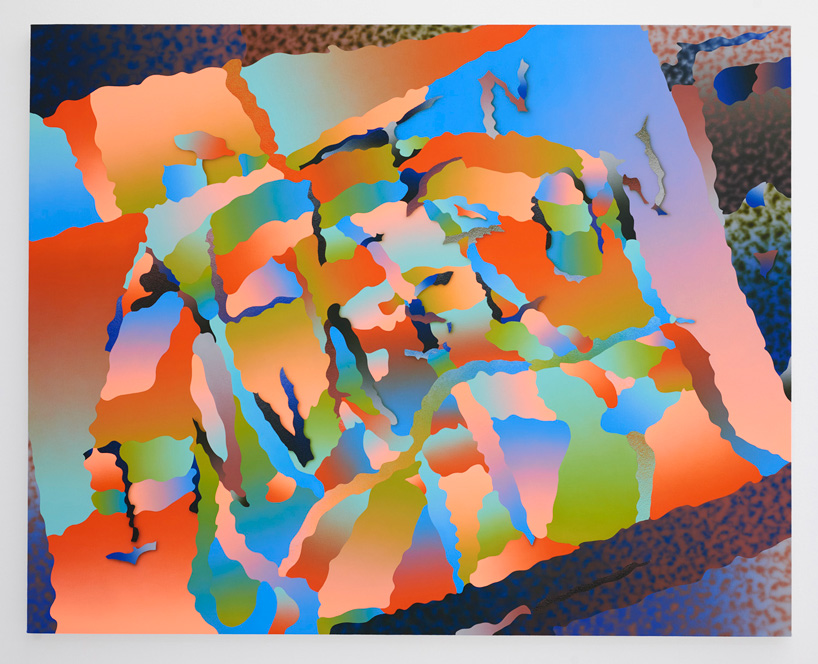 morgan blair, western values getting you down? donate your eggs today to gain access to our special membership bonuses and bask in the glow of this 4:39 am flash mob gender-reveal live streaming from the parking lot of america liquors in beautiful downtown breckinridge!, 2019, acrylic and sand on canvas over panel, 48 x 60 inches, 122 x 152 cm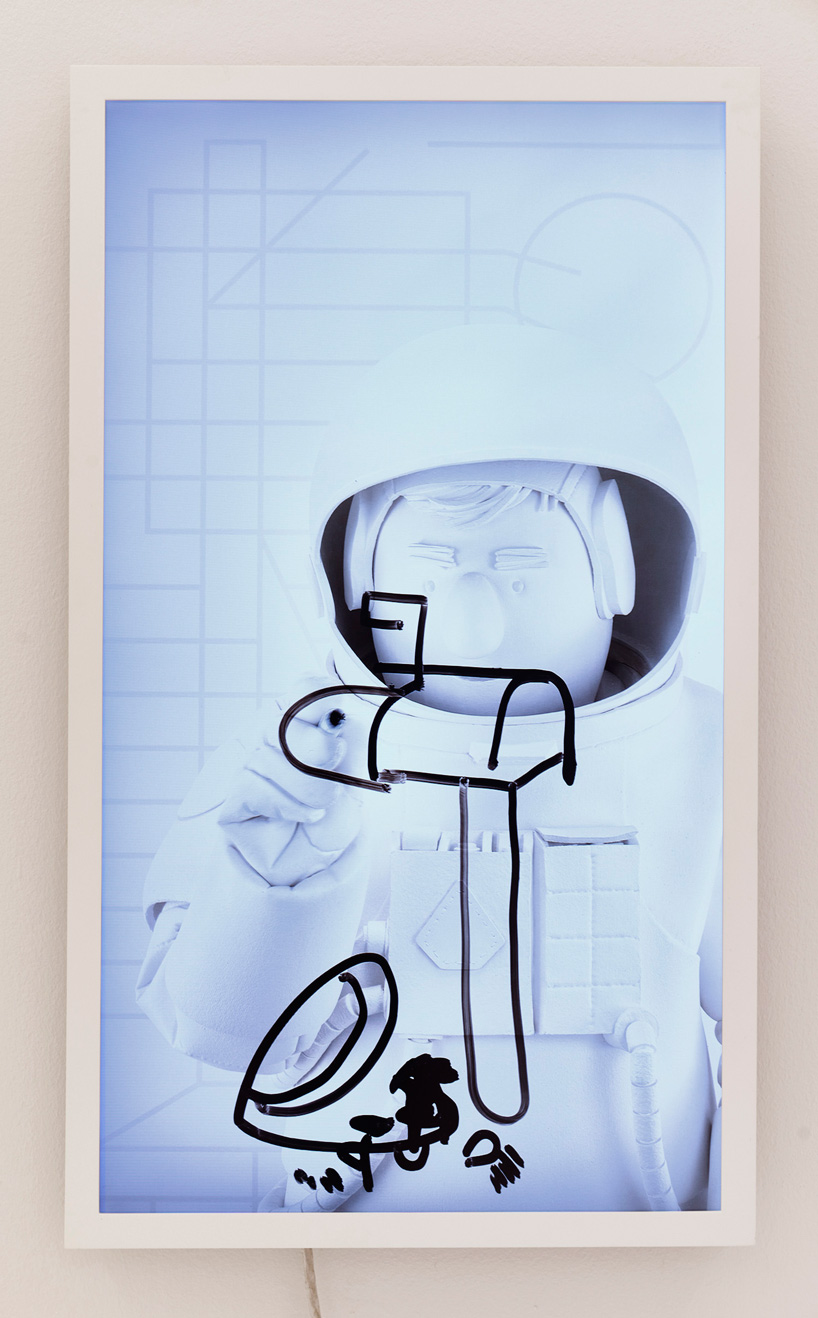 brian bress, astronaut (boris on grey lines), 2018, high definition single-channel video (color), high definition monitor and player, wall mount, framed, edition 1/1, 37 x 22 inches, 94 x 56 cm, 31 minutes, 43 seconds loop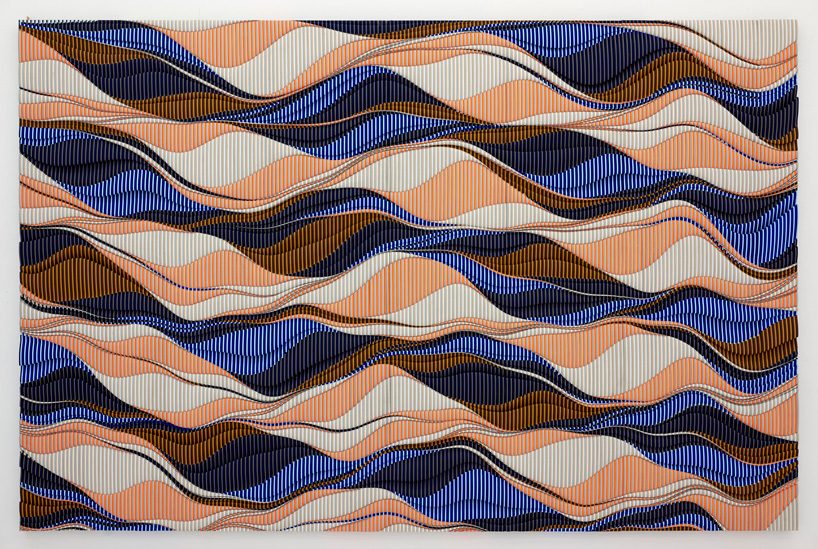 ara peterson, untitled, 2013, wood and acrylic paint, 94 x 143.5 x 3 inches, 239 x 365 x 8 cm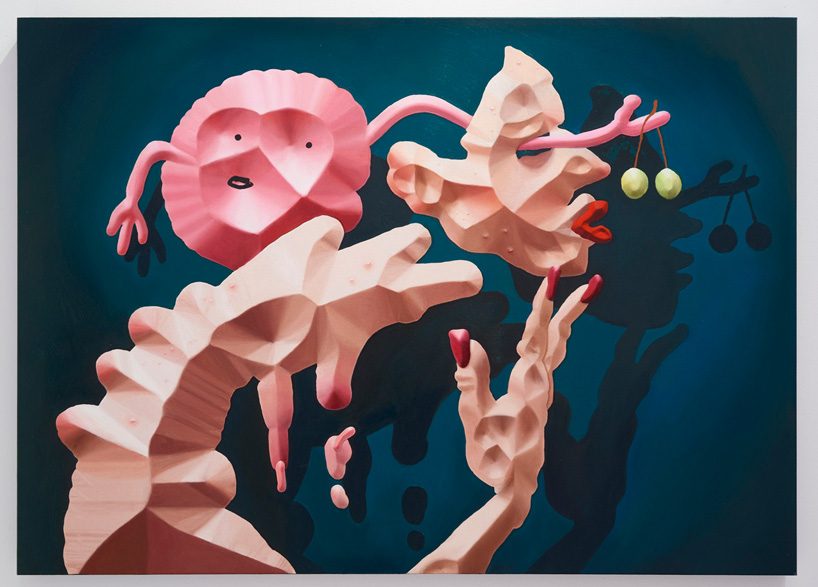 cathrin hoffmann, perpetuum me, 2018, oil on canvas, 39 x 55 inches, 99 x 140 cm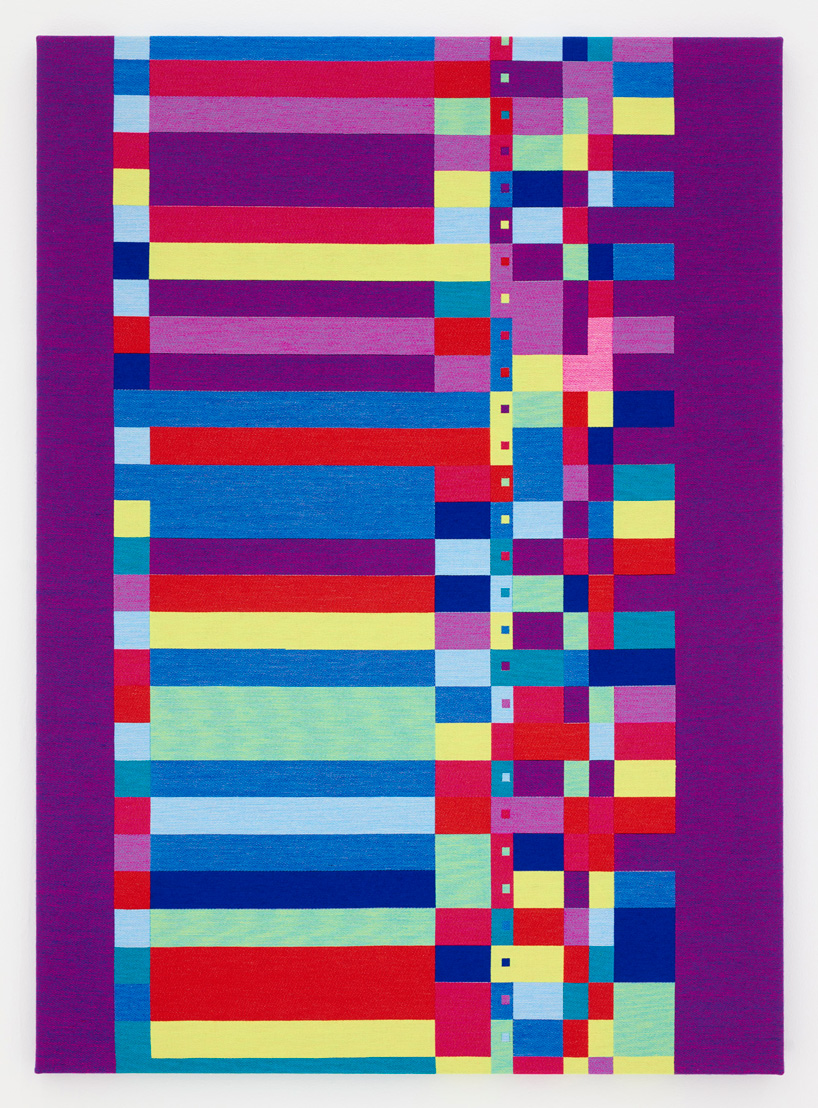 rafaël rozendaal, abstract browsing 17 03 01 (pirate bay), 2017, jacquard weaving, 79 x 57 inches, 200 x 144 cm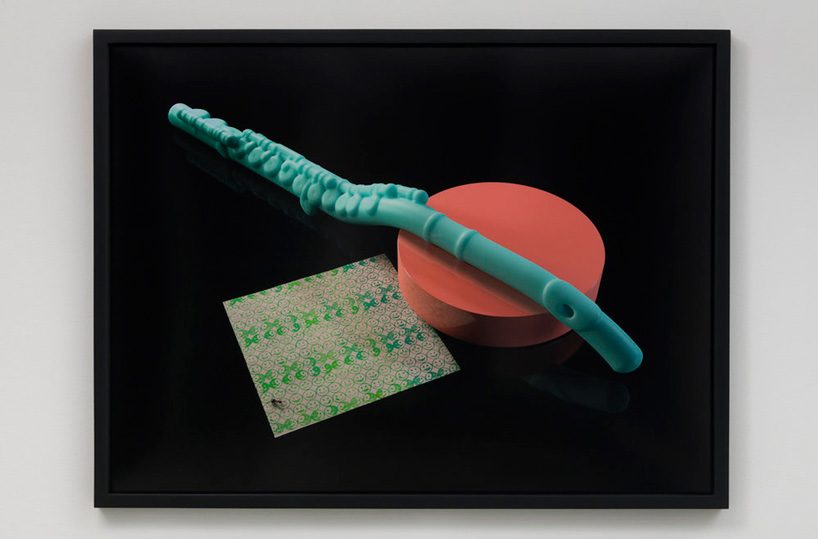 takeshi murata, forbidden flute, 2017, pigment print (mounted and framed), 24 x 32 inches, 61 x 81 cm, edition 2/3 + 2ap
project info:
name: post analog studio
location: the hole NYC
duration: april 20th – may 19th, 2019
participating artists: adam parker smith, alan resnick, anne vieux, ara peterson, ben jones, brian bress, caitlin cherry, cathrin hoffmann, clinton king, emma stern, jeff elrod, jonathan chapline, josh reames, kara joslyn, maja djordjevic, matt hansel, michael dotson, morgan blair, otto ford, pedro pedro, rafaël rozendaal, rannva kunoy, robert lazzarini, robin f. williams, sven loven, takeshi murata
Let's block ads! (Why?)