during our recent visit to stockholm for 2019's furniture fair, the swedish studio färg & blanche welcomed designboom to experience their 'baker's house' exhibition. the work is a very personal project as it takes place in emma marga blanche's great great grandfather's townhouse, dating from 1889. the 19th century home, situated in stockholm's södermalm district, was also formerly a 'knäckebröd' factory and the design duo have taken inspiration from the traditional crispbread to create a unique light installation from glass interpretations of the form.
images © johan lindskog
the exhibition by the duo, färg & blanche, showcases new design inspired by the family history and the 'knäckebröd' factory they had back in time, as well as furniture and objects from their previous collaboration with different furniture brands. they also unveiled their new 'heart lamps' which marks the first time they have worked with glass.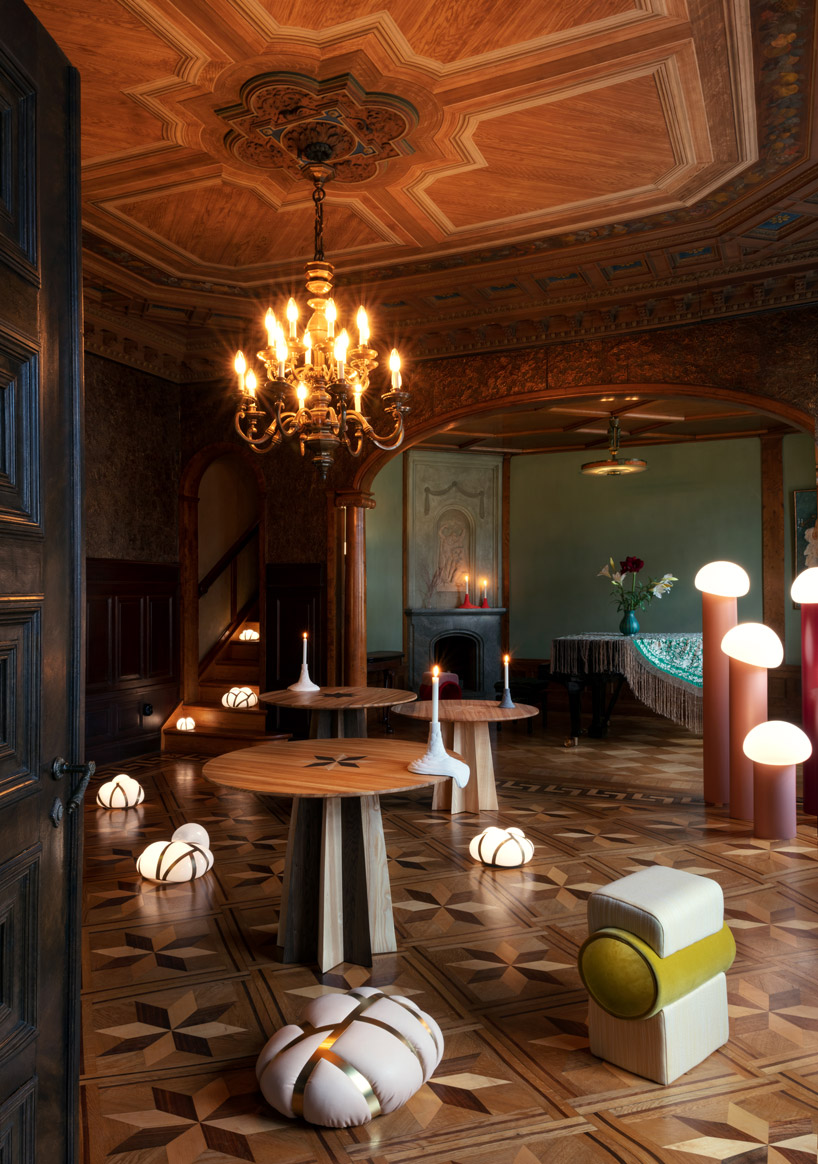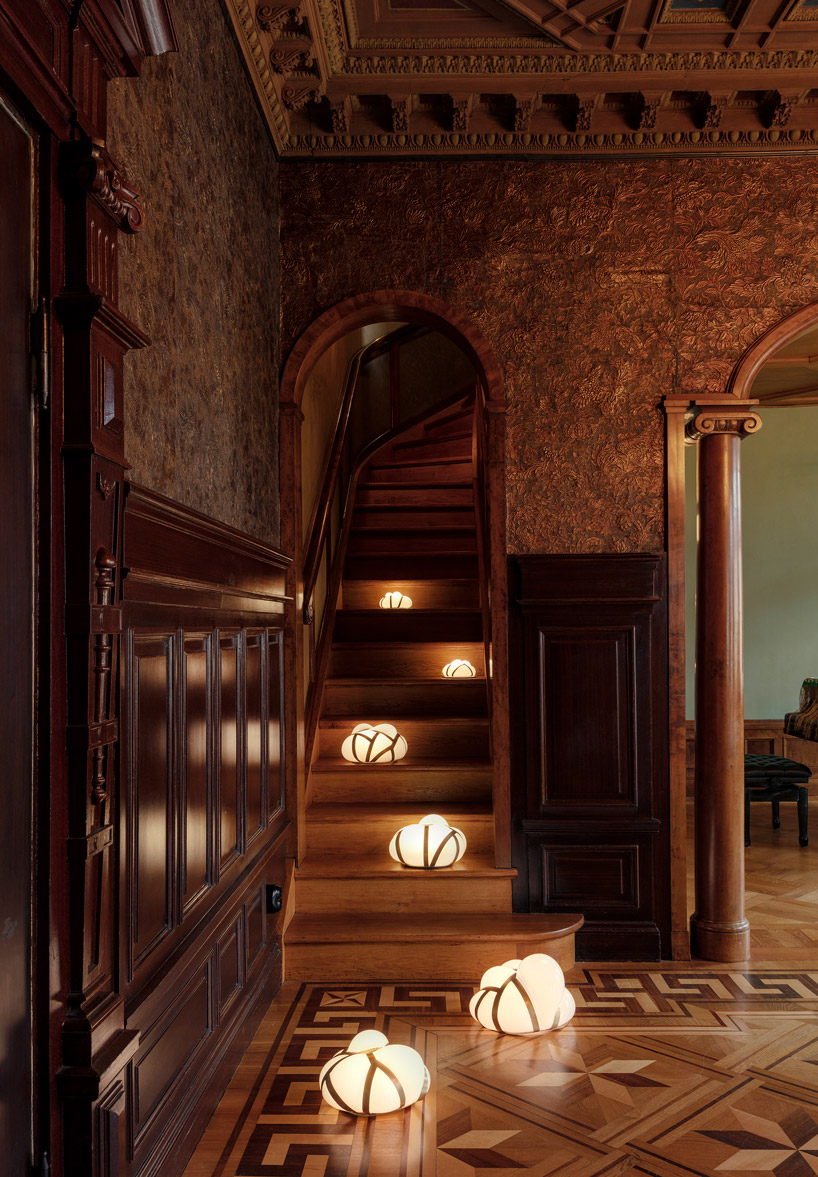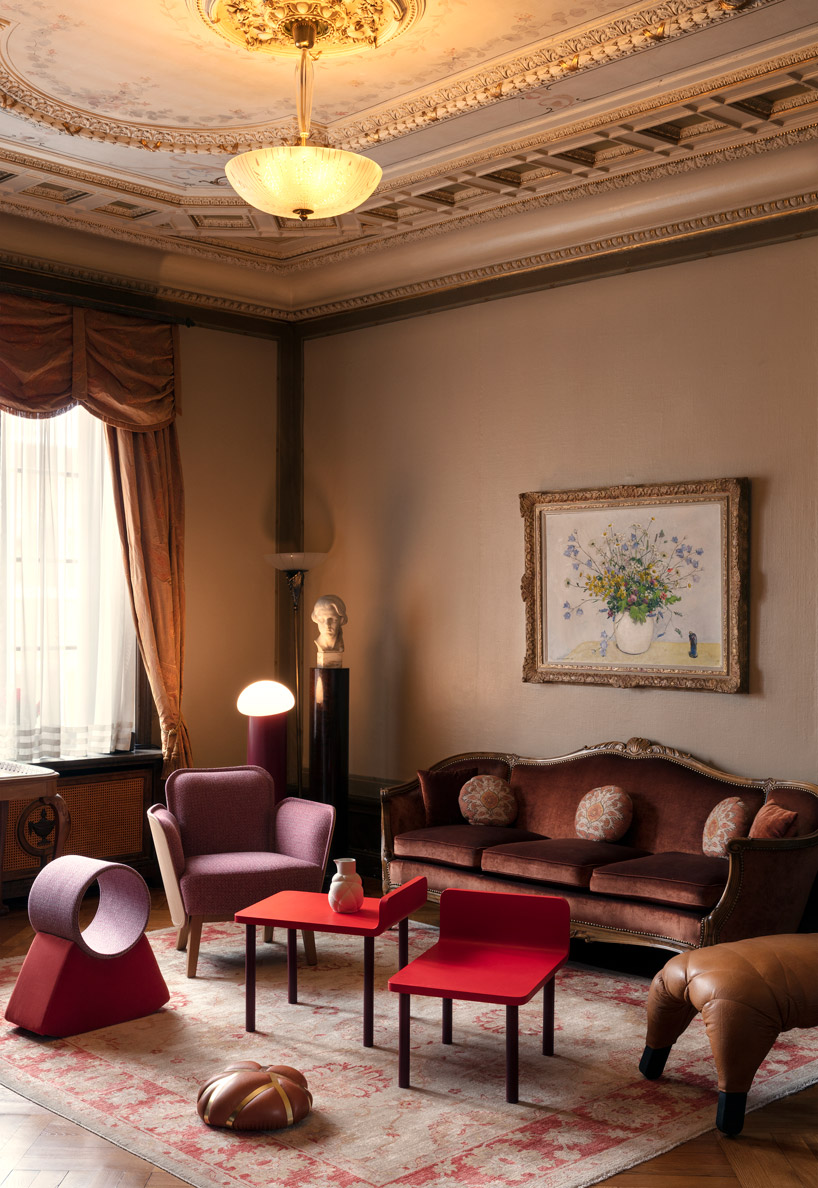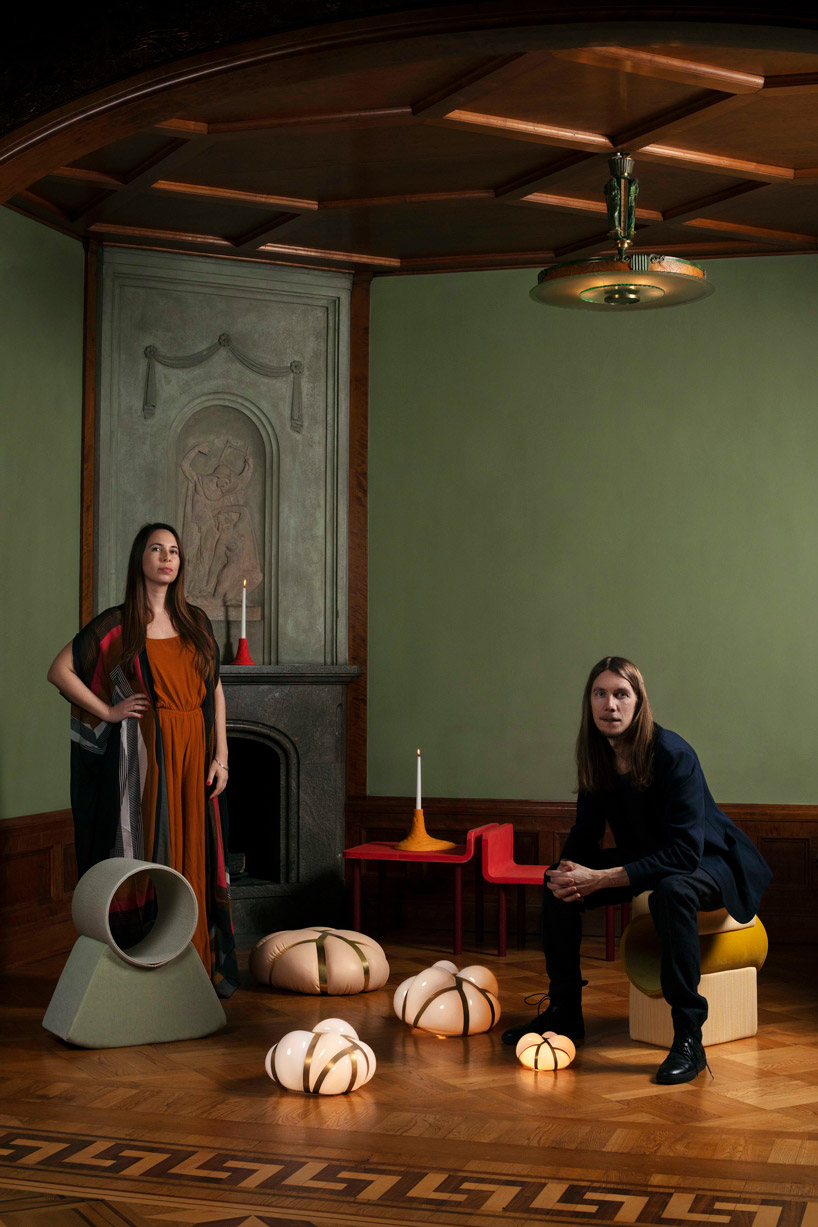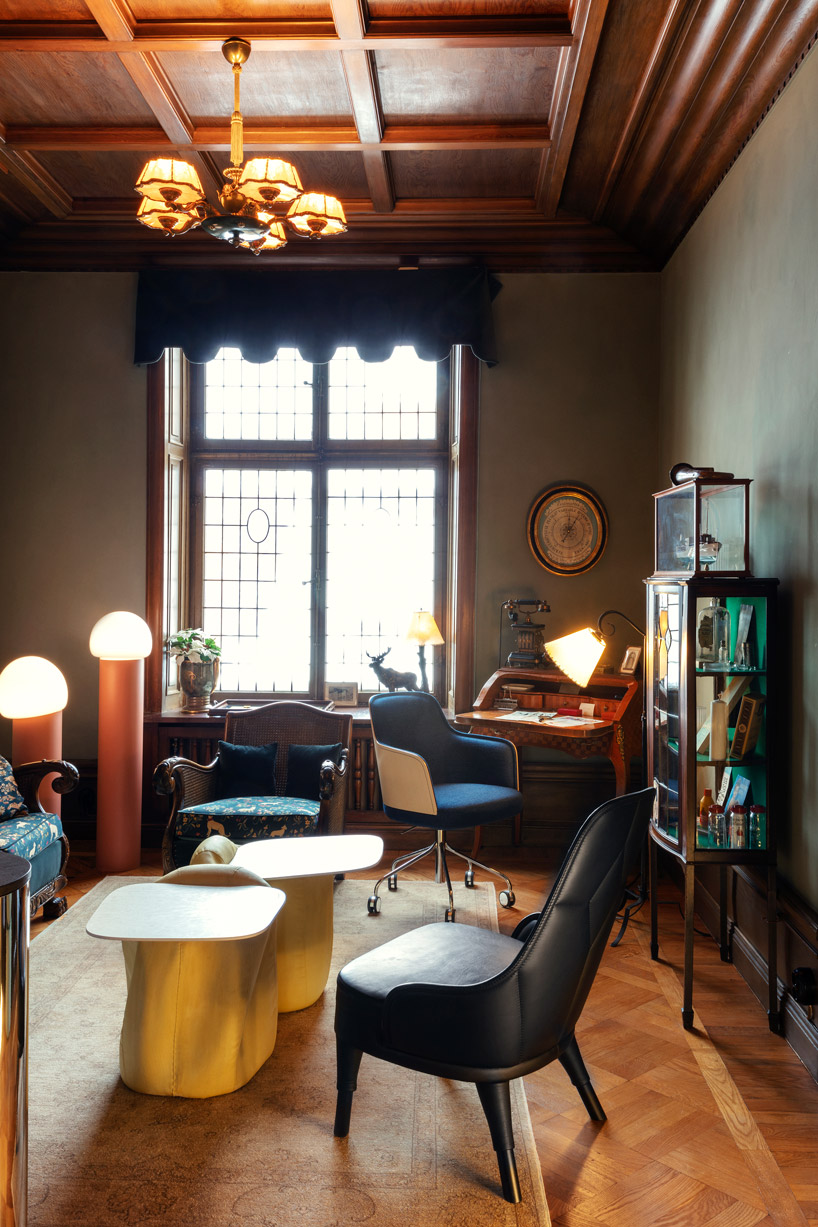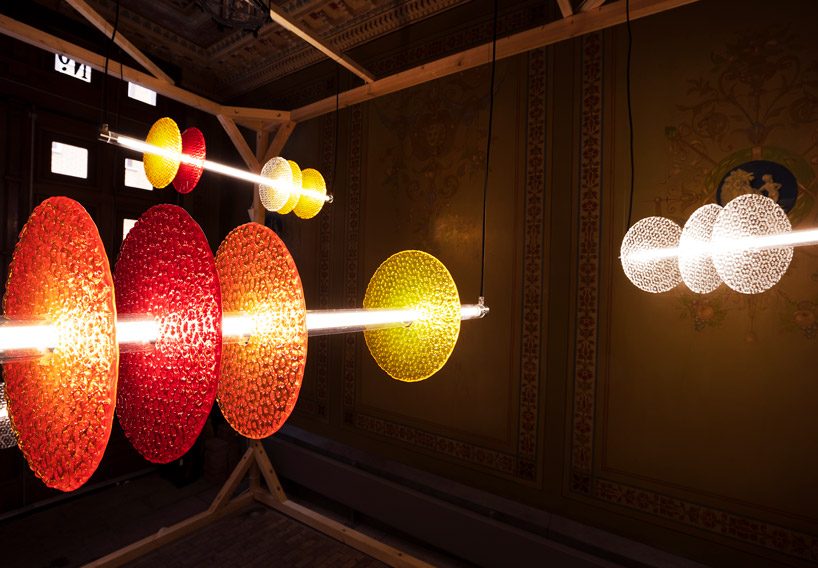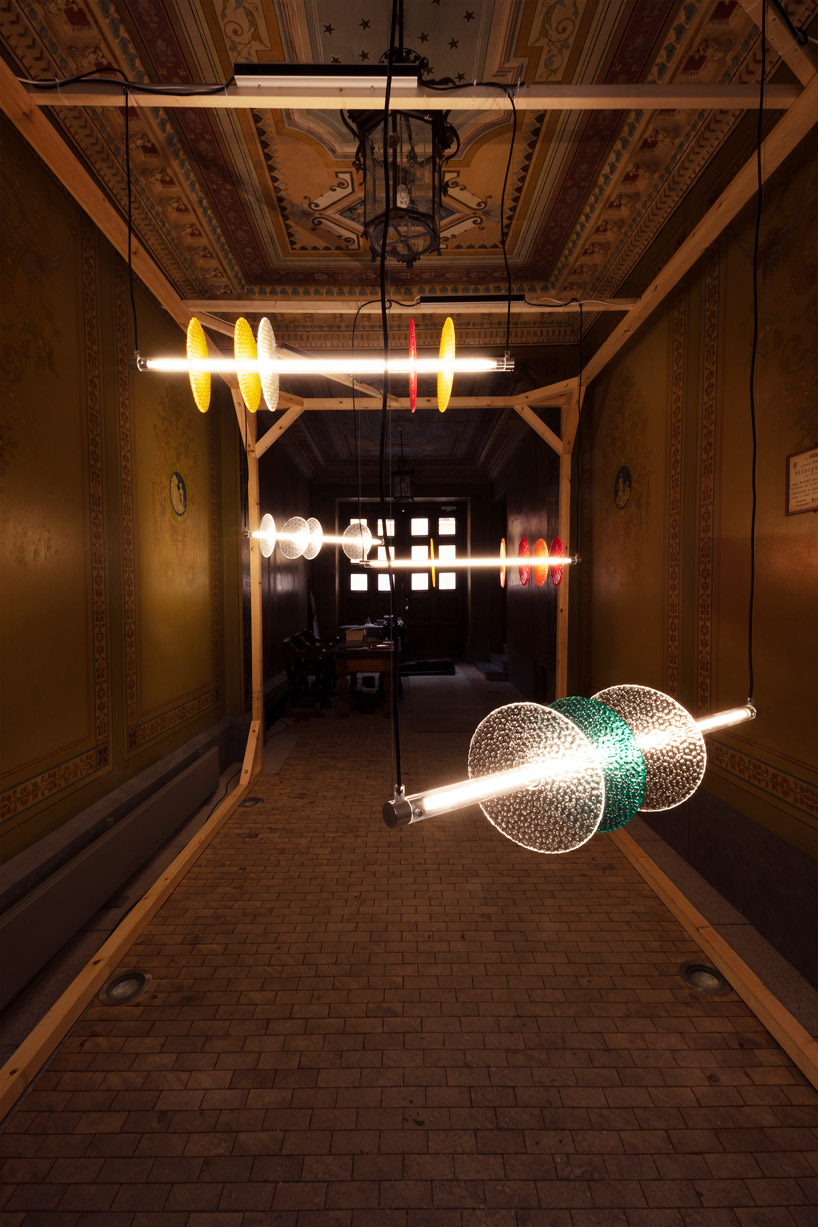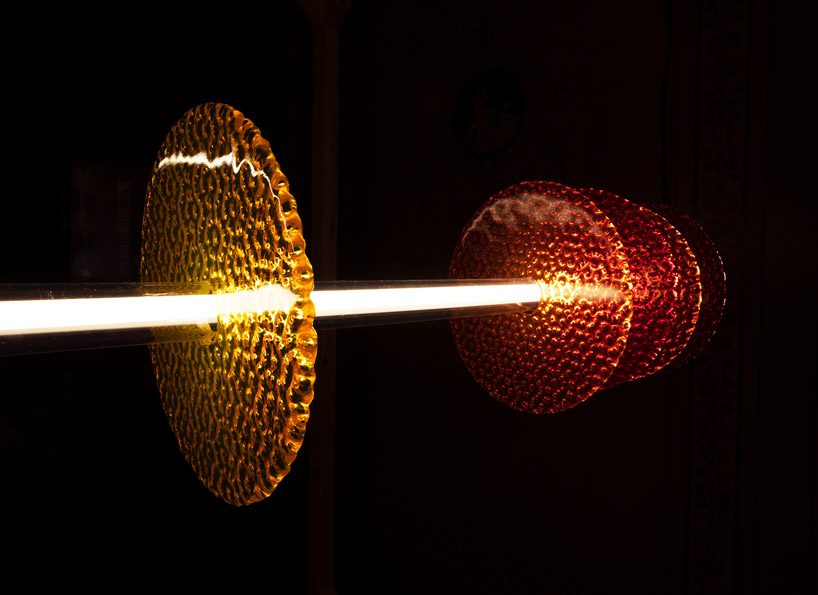 project info:
project name: 'the baker's house'
design: färg & blanche 
location: stockholm, sweden
Let's block ads! (Why?)