san francisco based artist alexis arnold addresses the theme of 'materiality versus content' in her crystalized book series. since 2011, arnold has been collecting discarded books on the streets and turning them into crystalized, non-functional artifacts. 'the books, manipulated with water, then frozen with crystal growth, become artifacts or geologic specimens imbued with the history of time, use, and memory' adds arnold. today, the series continues to expand using popular books including 'moby dick', 'madame bovary' and others.
smithsonian nature guide: rocks and minerals (crystallized book series), book, borax, 6 x 9.5 x 8.5 inches, 2019
all images courtesy of alexis arnold
through her sculptures and artworks, arnold aims to 'provide moments of individual interaction and perception, transform the recognizable, and highlight the aesthetic of the materials and subjects.' in this series, the books are stripped away from their text and content, instead becoming superficial objects frozen in motion to highlight the water crystals and structure of the pages. the crystals also provide an illusion for movement and sense of life to the stationary books under different lighting.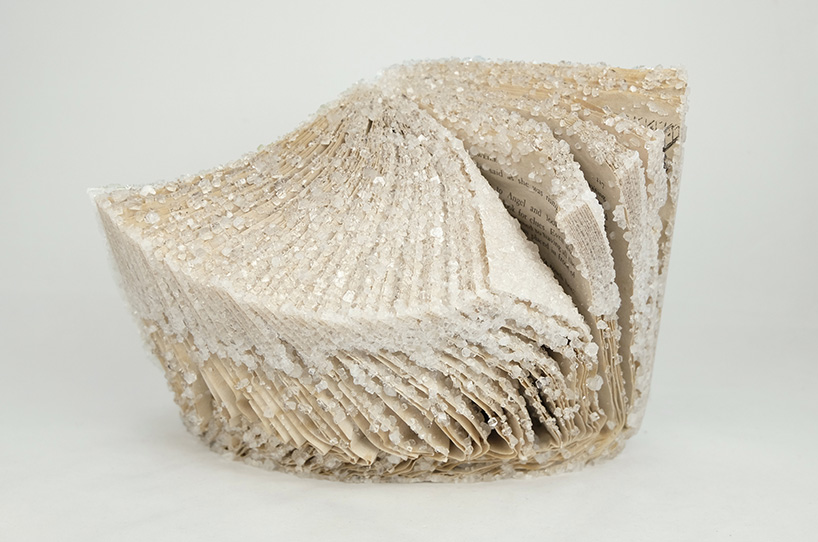 from the mixed-up files of mrs. basil e. frankweiler ("expanded" edition), book, borax, 7 x 10 x 9 inches, 2019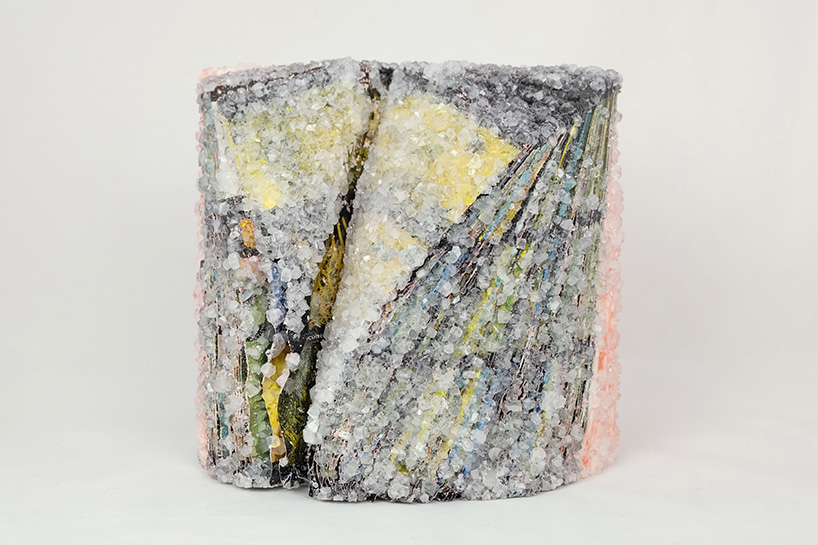 audubon society field guide to north american rocks and minerals, book, borax, 8.75 x 7.75 x 6 inches, 2019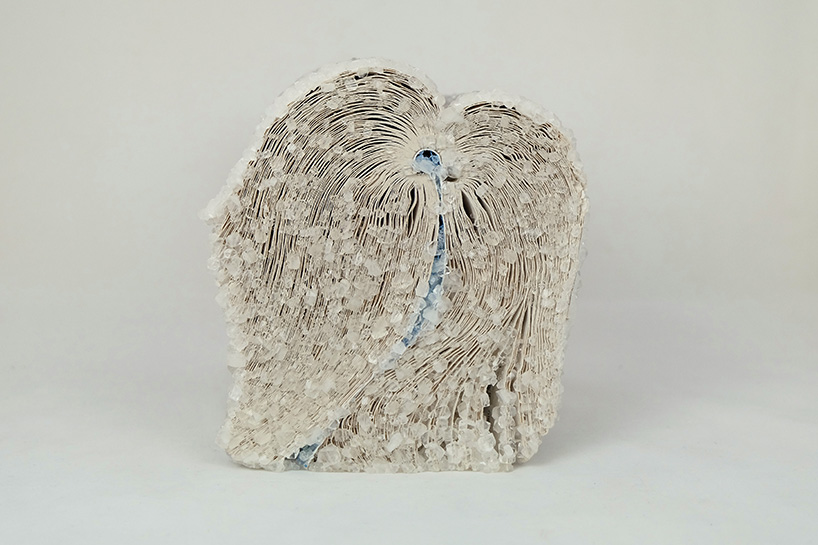 moby dick ("abridged" version), book, borax, 6.5 x 6 x 8.25 inches, 2019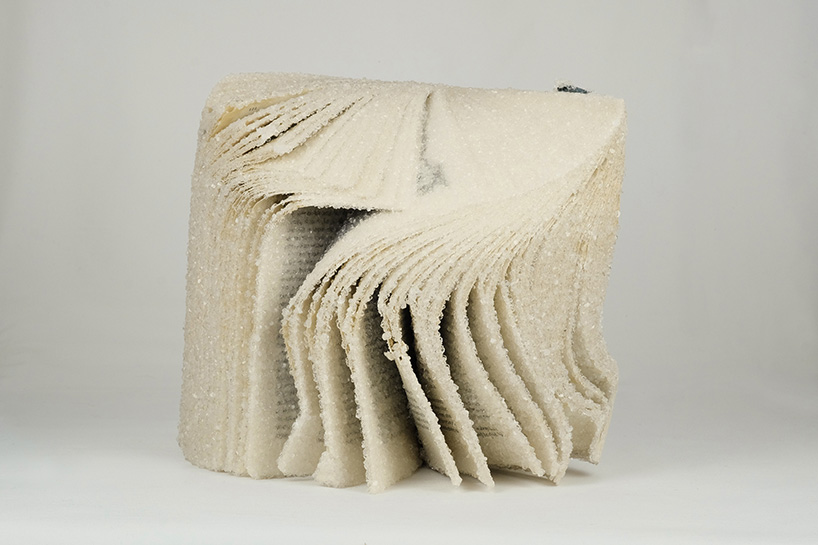 madame bovary, book, borax, 8.25 x 10 x 6.25 inches, 2018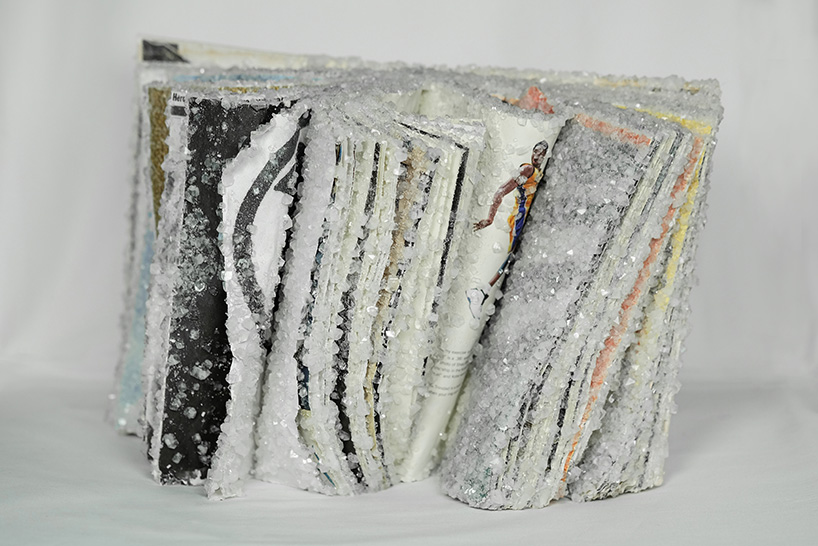 decoded (by jay-z), book, borax, 10 x 16 x 9 inches, 2018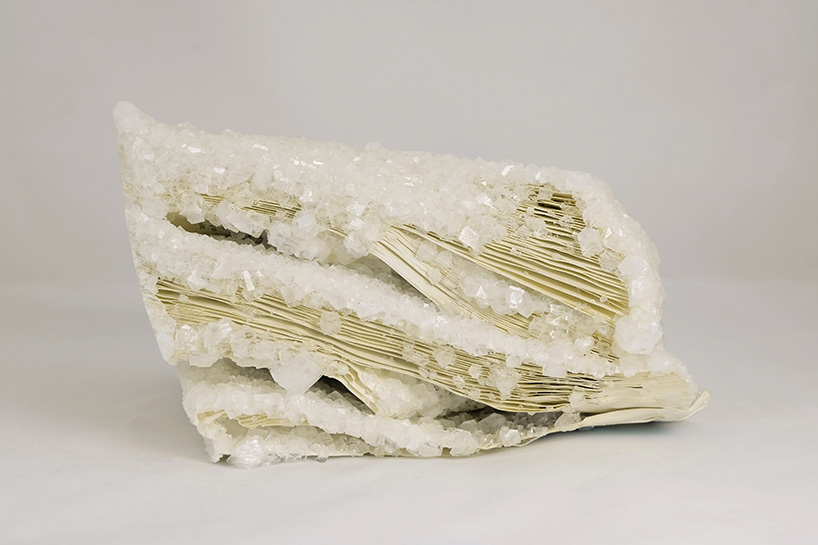 song of solomon, book, borax, 5 x 9 x 7 inches, 2019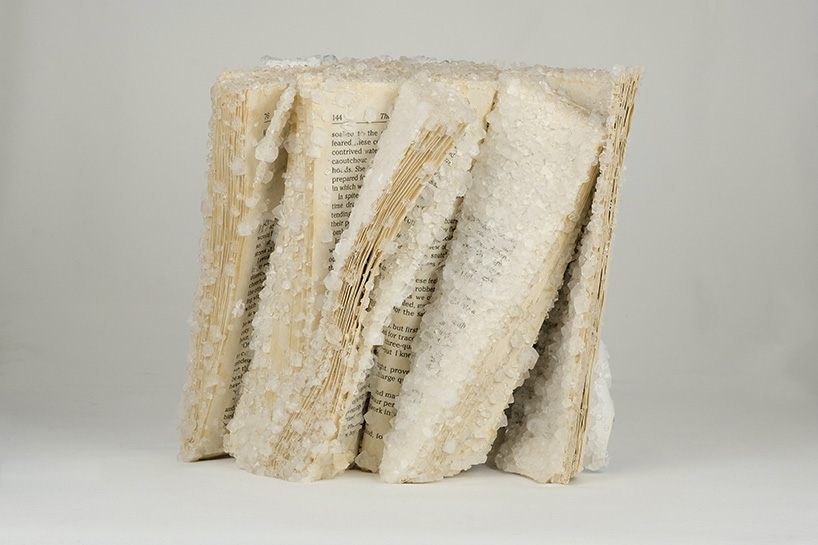 the swiss family robinson, book, borax, 8.25 x 9 x 8 inches, 2018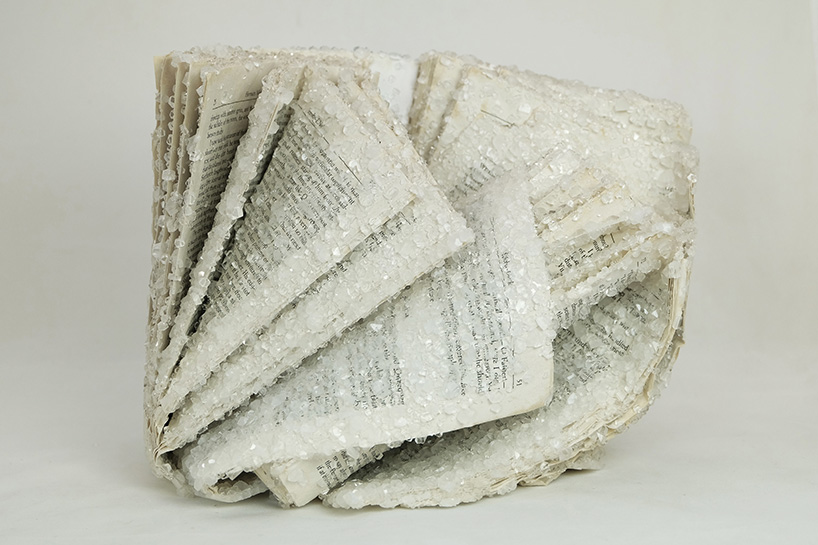 moby dick ("expanded" version), book, borax, 8.5 x 10 x 9 inches, 2019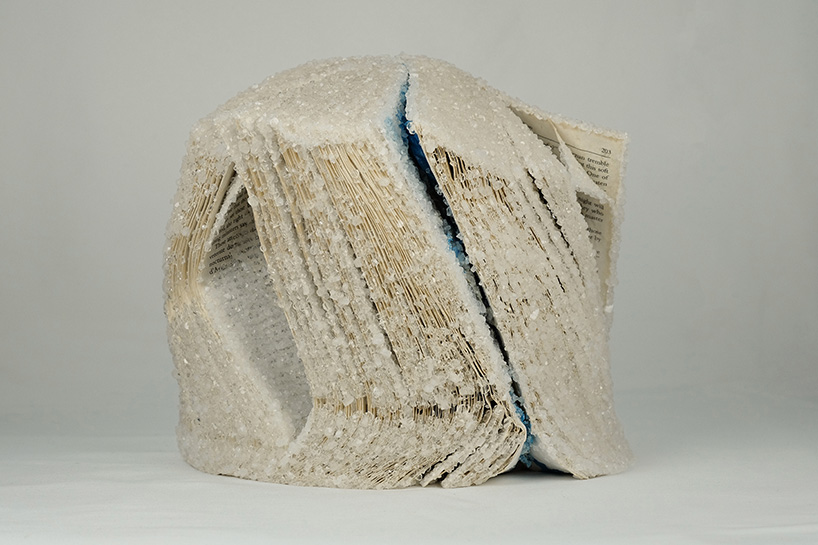 the three muskeeters, book, borax, 8 x 10 x 9 inches, 2018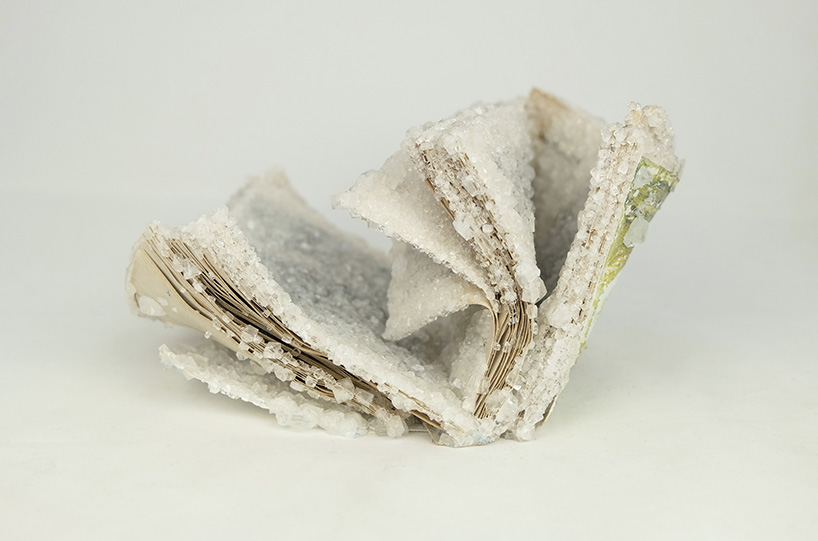 from the mixed-up files of mrs. basil e. frankweiler ("abridged" edition), book, borax, 4.5 x 8 x 8 inches, 2019
project info:
artist: alexis arnold
project series: crystalized books
Let's block ads! (Why?)