the tokyo music center has been envisioned by hajizadeh & associates to create a new plaza in the heart of the japanese capital. planned with a large theater to host musical events inside, the award-winning design features a curved roof that stretches down to the ground. the scheme imagines a built form that blurs the boundary between public and private space, inviting locals to walk on its roof and occupy the urban environment.
all images courtesy of hajizadeh & associates
to design the project, hajizadeh & associates began by undertaking a regional analysis of the site and its surroundings. the team considered important landmarks and buildings in the vicinity in addition to japanese culture, which resulted in the use of timber as the main material. the plan also includes the development of green space on the northern edge of the site to create a calm atmosphere and bring an element of nature into the urbanity.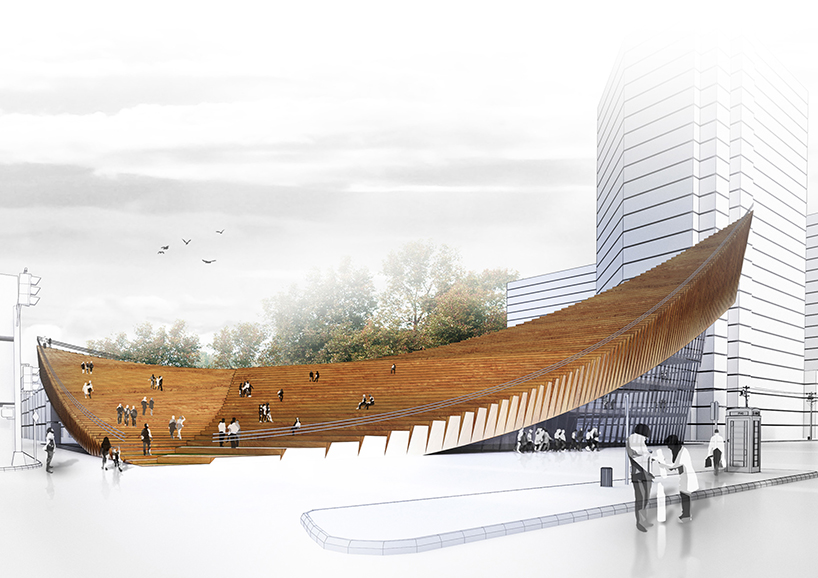 the tallest point of the volume announces the entrance to the music center. clad in glazed panels, this corner provides an element of transparency, allowing passersby to catch a glimpse inside. at night, this glazing also functions to make the building appear as a beacon, as the glow from the interior lights illuminate the city context. on the adjacent edge, the lowest point of the roof touches right down to the ground. formed in steps, the timber structure invites users to gather and relax on top of the music center, which effectively extends the street into the built form.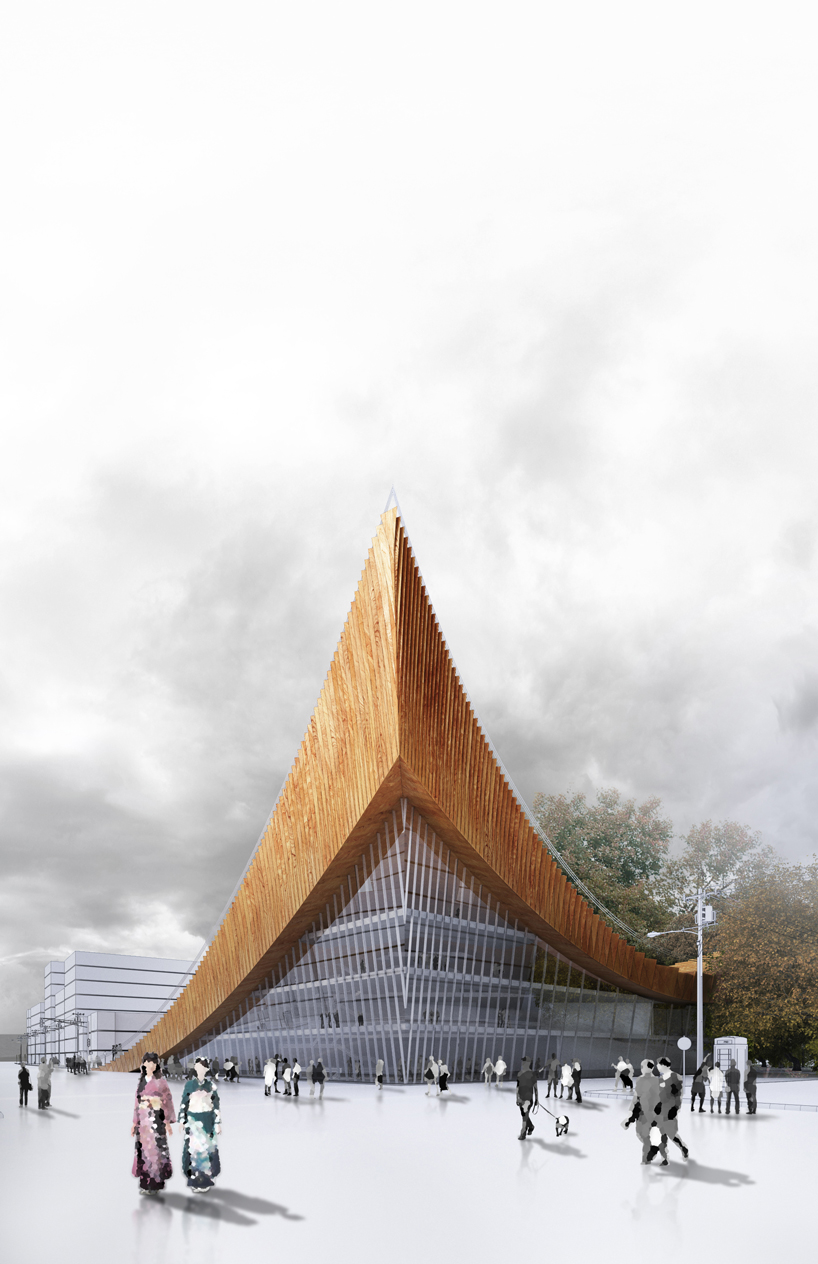 inside the main theater space, the stepped shape of the roof is exposed and becomes part of the character of the architecture. the fins of the ceiling and walls also work to house recessed lighting, creating a warm, intimate atmosphere that ties in with the inviting outdoor form. envisioned to create a new landmark in tokyo, the scheme was winner of the middle east architect awards in 2015 in the category of public sector project of the year and nominated for the asia architectural awards in 2015 for future project of the year.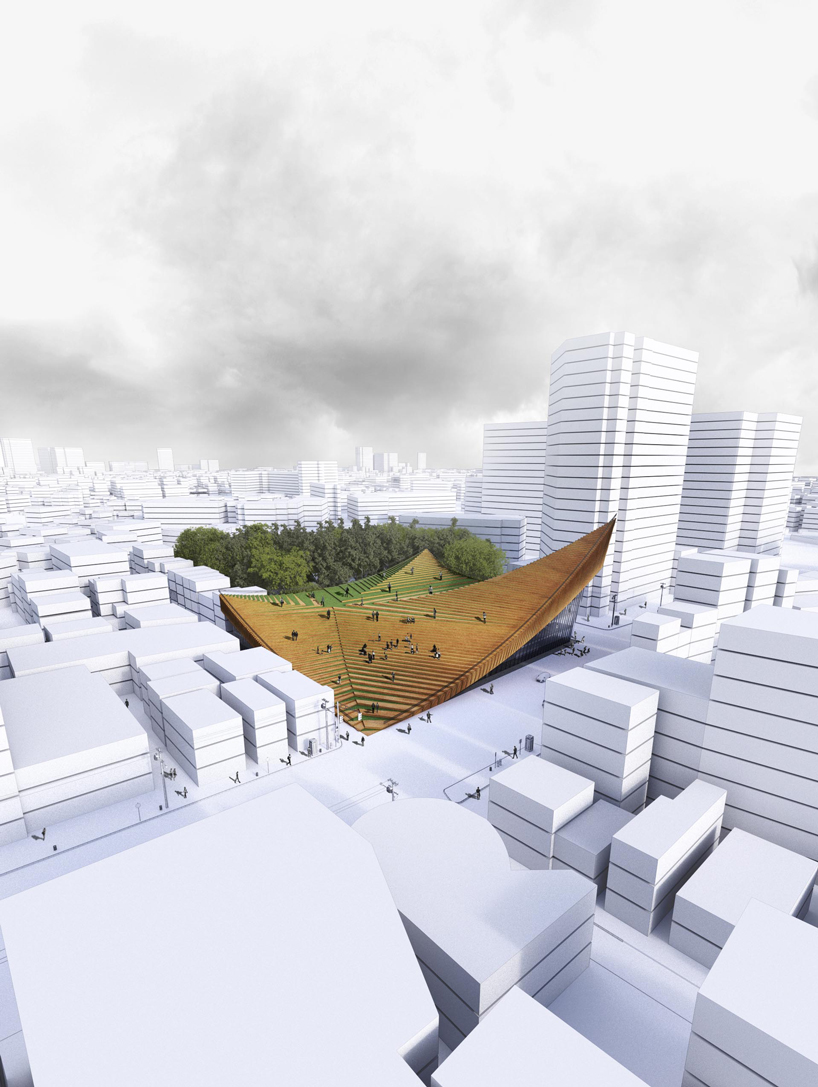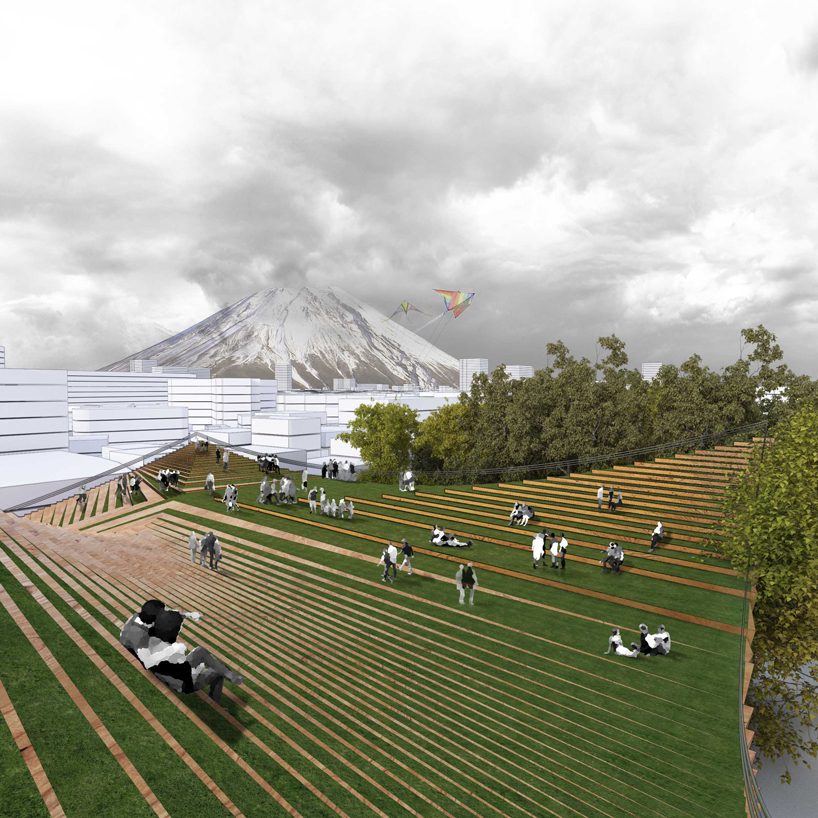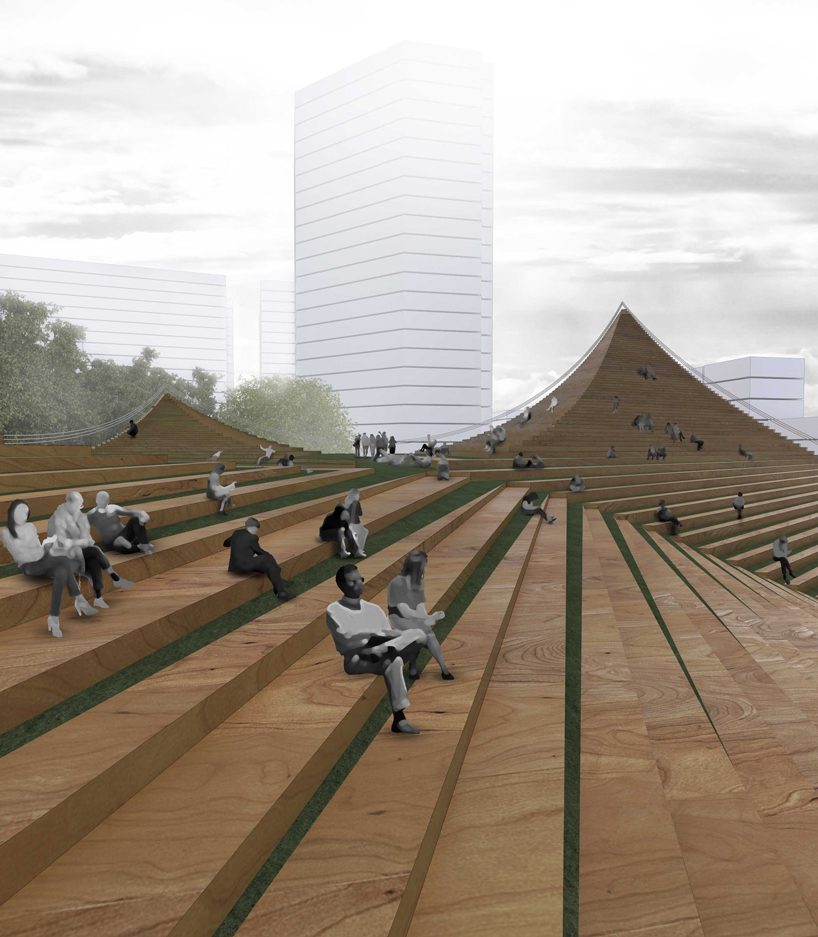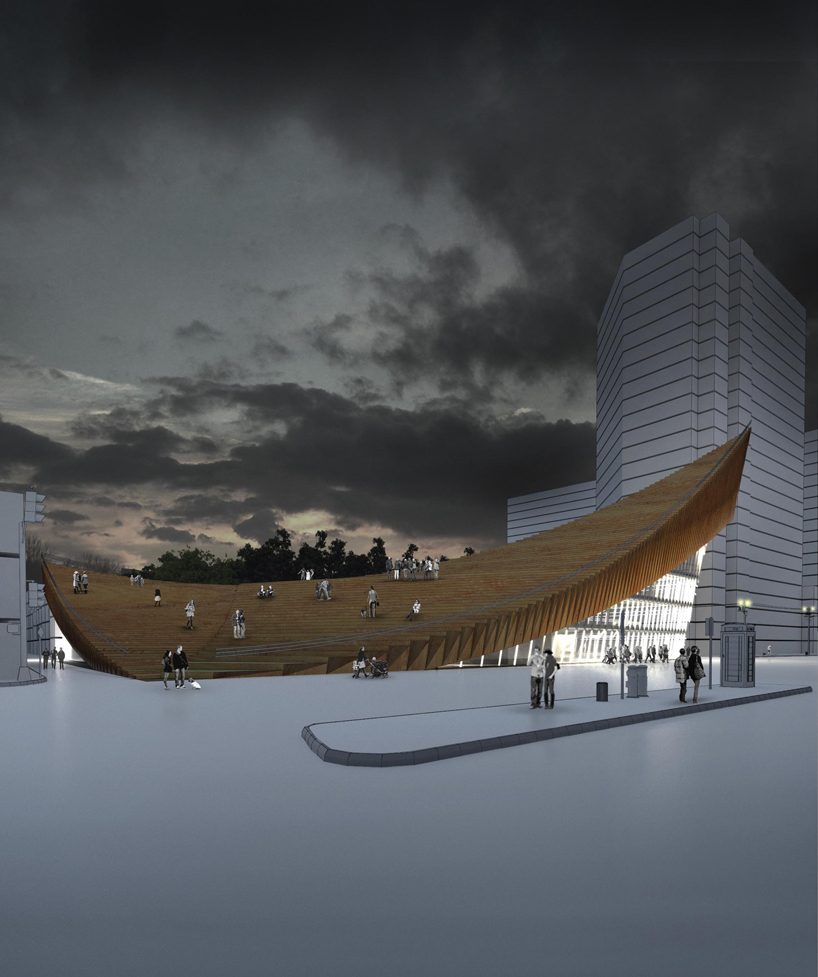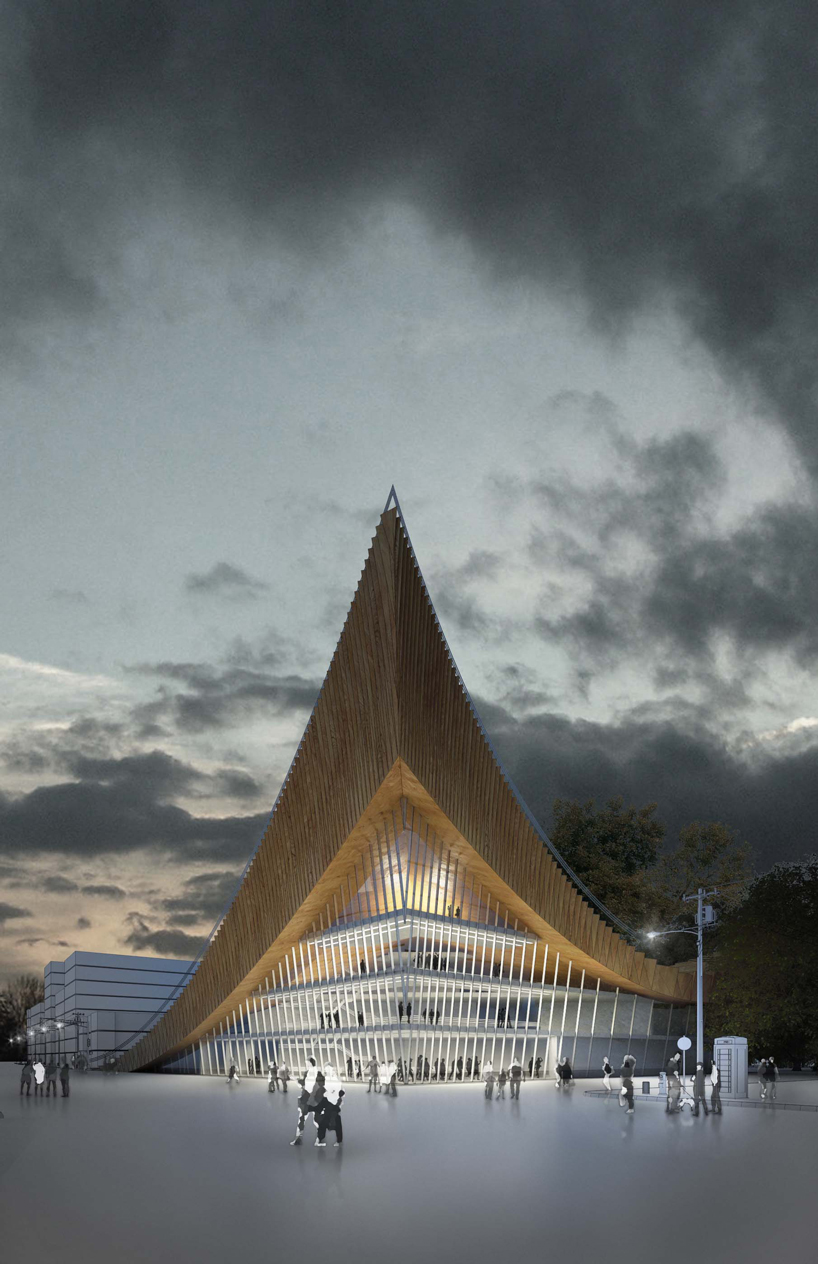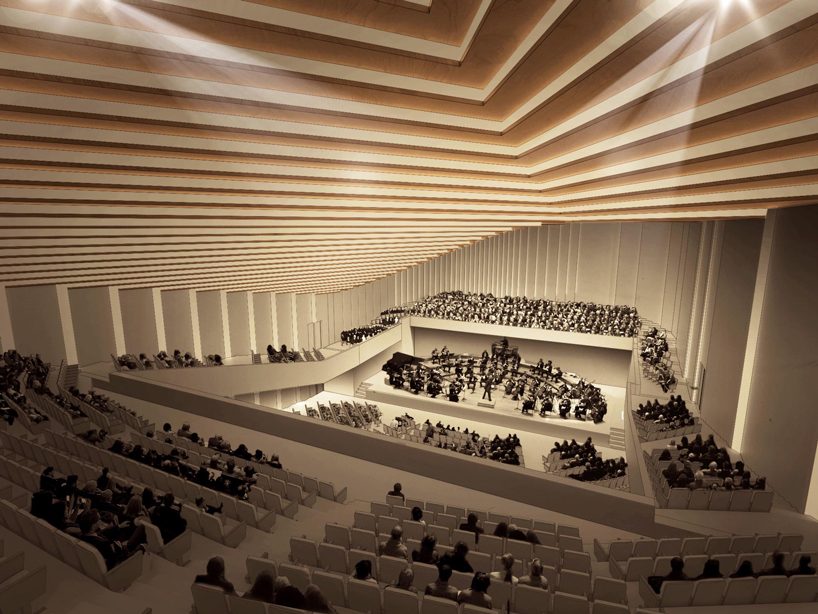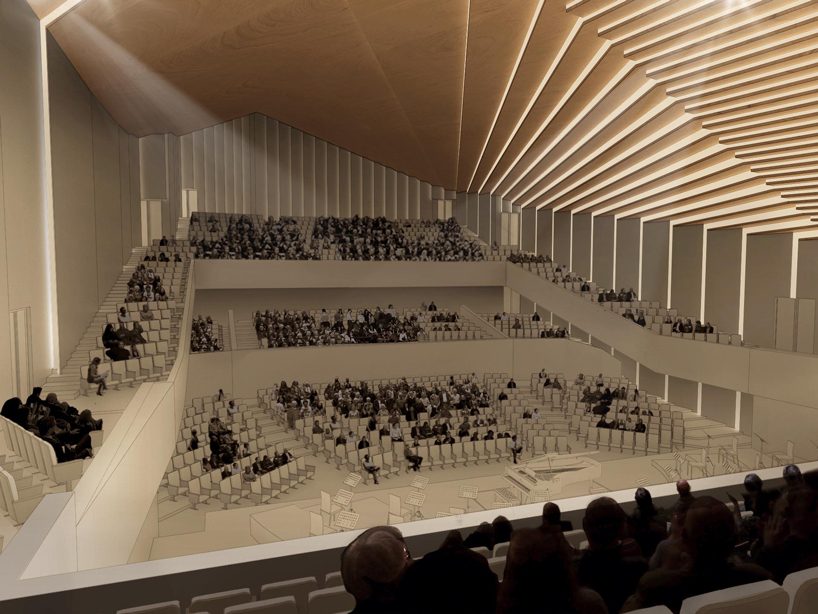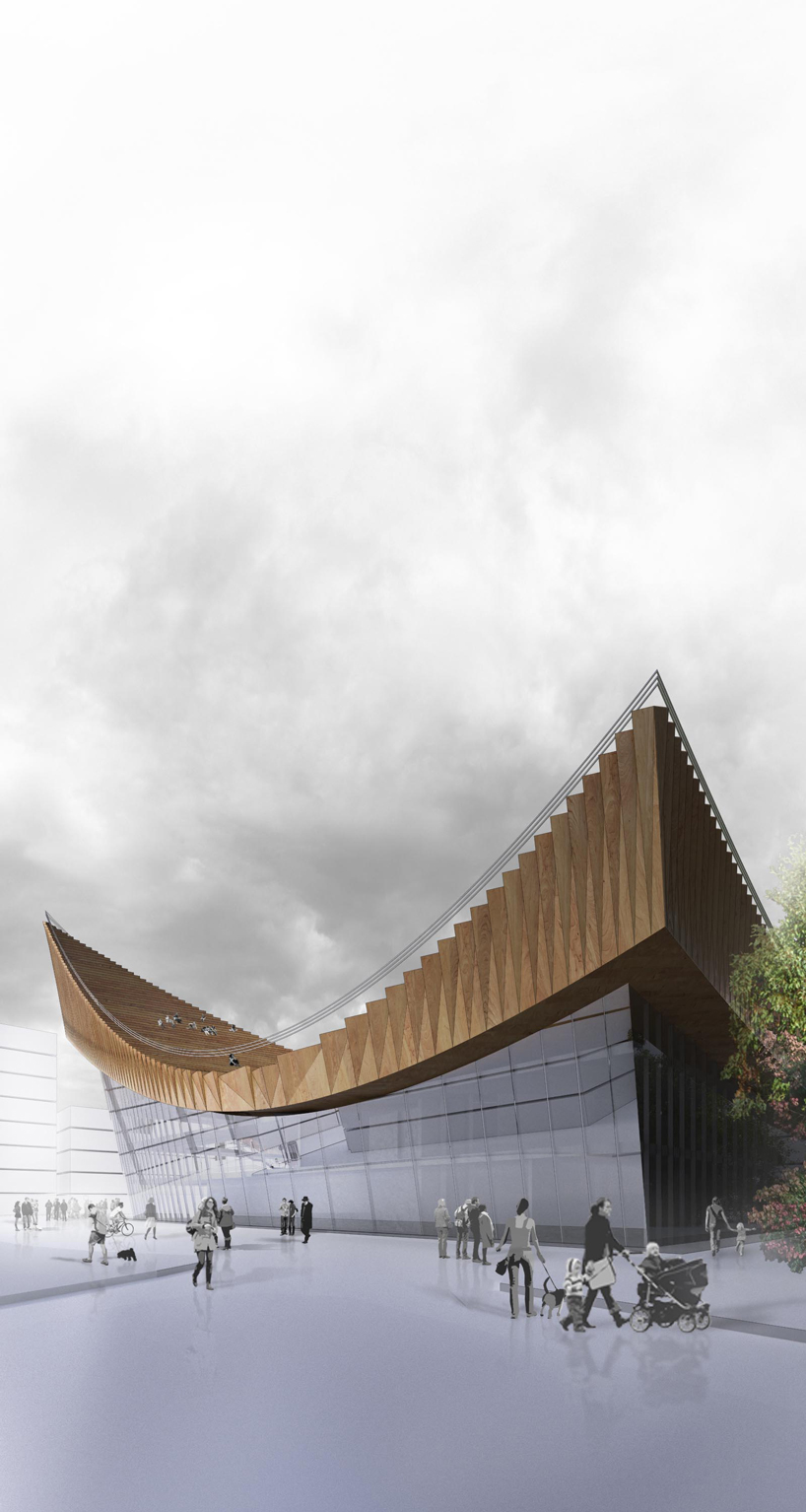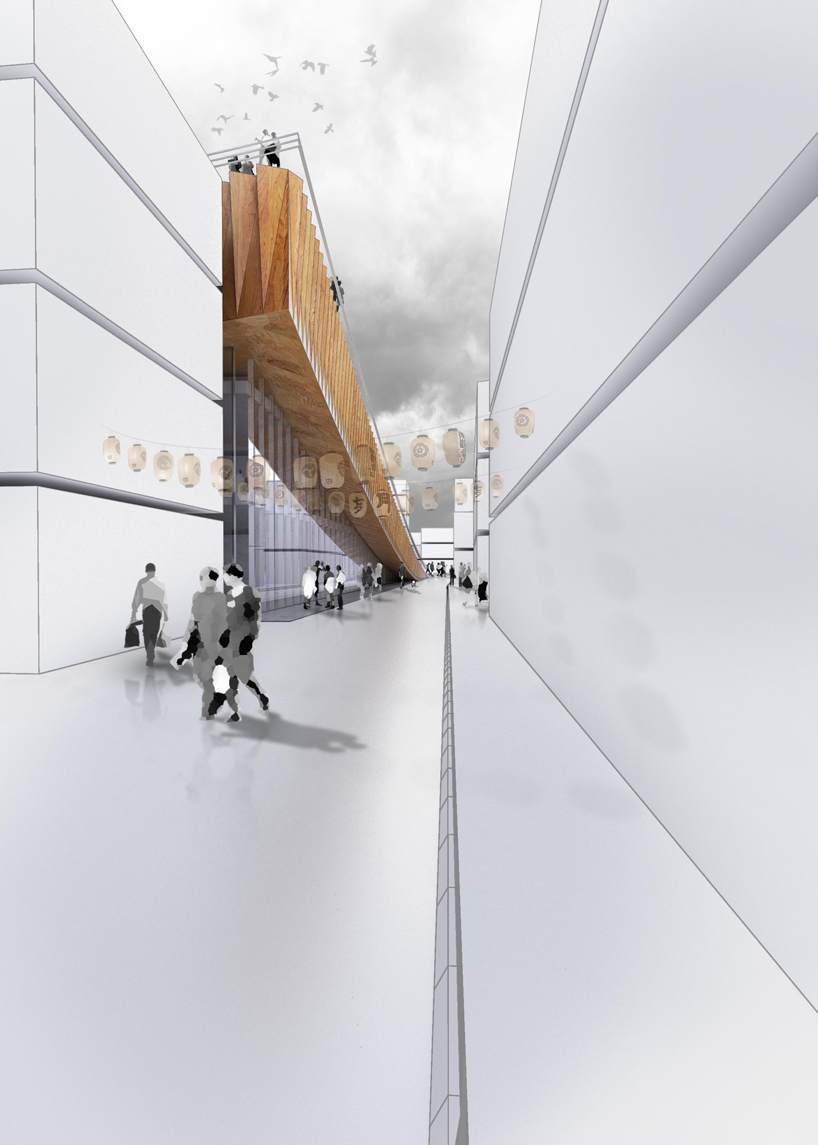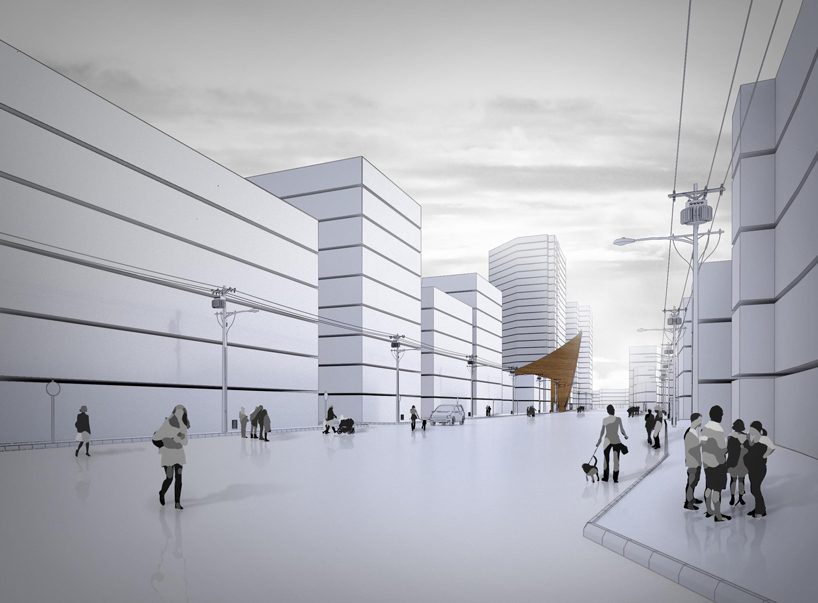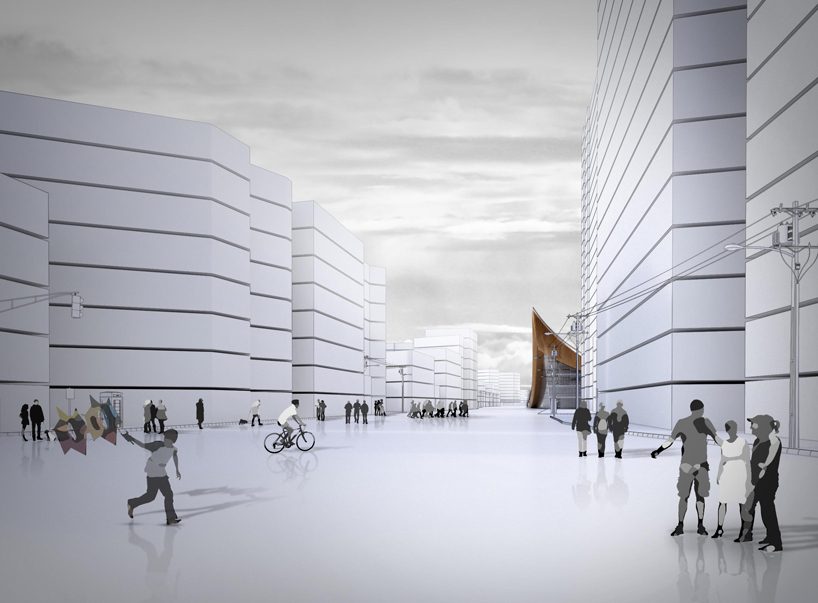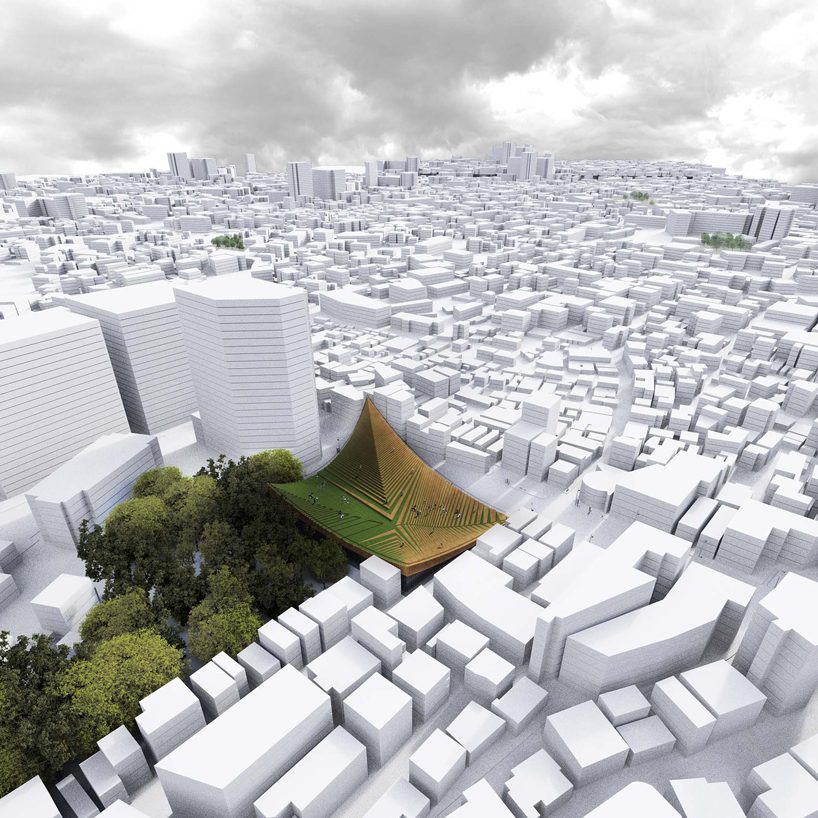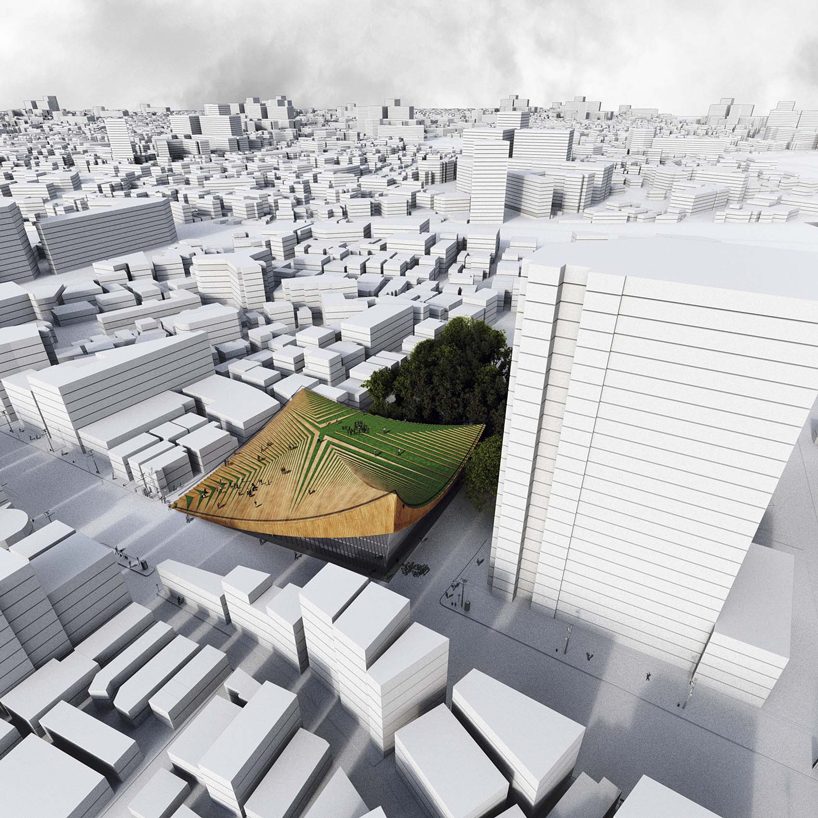 project info:
project name: 'tokyo music hall'
location: tokyo, japan
architect: hajizadeh & associates
principal architect: kourosh hajizadeh
lead architect: amir hossein hajizadeh
associates: shermin amiri, arash shabahang, pejman taremi, erfan nikfetrat, ali samadi, sepideh dadjoo
other associates: nima heyat, mona dehghan, rojin akbarieh, mohammad reza fayyazi
year: 2015
Let's block ads! (Why?)